Education for healthcare providers in Simcoe County
read
Education for healthcare professionals provides the knowledge and tools necessary to provide good quality person-centred care to people living with dementia.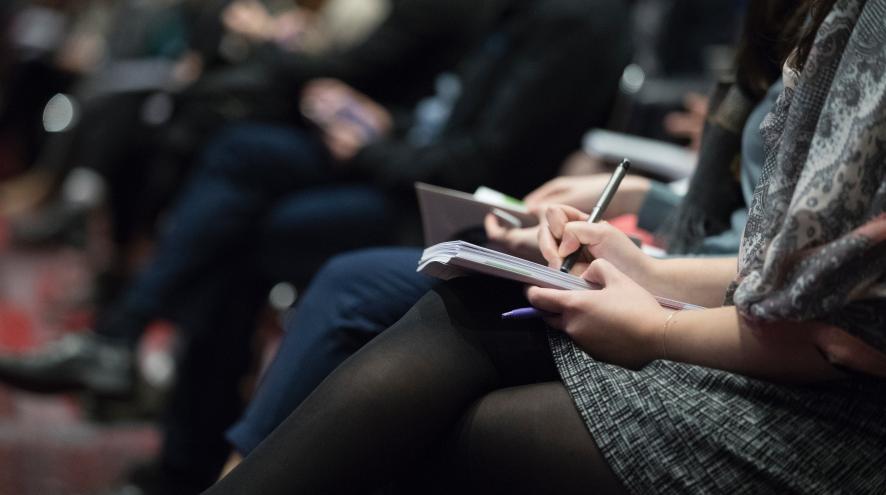 To learn more about dementia education programs for healthcare providers, contact Taryl Bougie, Education Coordinator:
In-Services
Together with the Psychogeriatric Resource Consultants, the Society covers education requests for staff and volunteers in retirement homes and community agencies. Sessions are designed to increase knowledge and understanding of the various issues related to supporting a person with Alzheimer's disease or other dementia.
Possible topics include, but are not limited to:
Overview of dementia,
A look at Alzheimer's disease,
Understanding the connection between brain and behaviour,
Communication with the person with dementia,
Research updates,
Head's Up (maintaining brain health),
Advance care planning and
Family education: visiting, transition, loss.
U-First!
U-First! is a full-day training program for professional care partners who are working with people living with dementia. The fee for the full-day training program is $75.00.
Upcoming U-First Sessions:
For more information about U-First! or how to register, click here.
Gentle Persuasive Approach (GPA)
Goal: to provide staff with the skill and confidence to respond respectfully to responsive behaviours of a more escalated nature associated with dementia.
GPA is an education program appropriate for all levels of staff within community and long term care organizations who support older adults. Participants of this program will learn how to support persons living with dementia and respond effectively and with compassion to situations where responsive behaviours may arise.
To book a session, please contact Taryl Bougie, Education Coordinator (GPA Coach)
Call: 705-722-1066 ext. 226
Requests may be forwarded to the Psychogeriatric Resource Consultant if appropriate. To find out more about GPA, click here.
Professional Training in North Simcoe Muskoka
North Simcoe Muskoka Specialized Geriatric Services offers U-First!, GPA as well as Positive Approach to Care, P.I.E.C.E.S. and Seniors Mental Health. Open sessions are offered for professionals. To find out more, click here.