S's Volunteer Story
read
S's Volunteer Story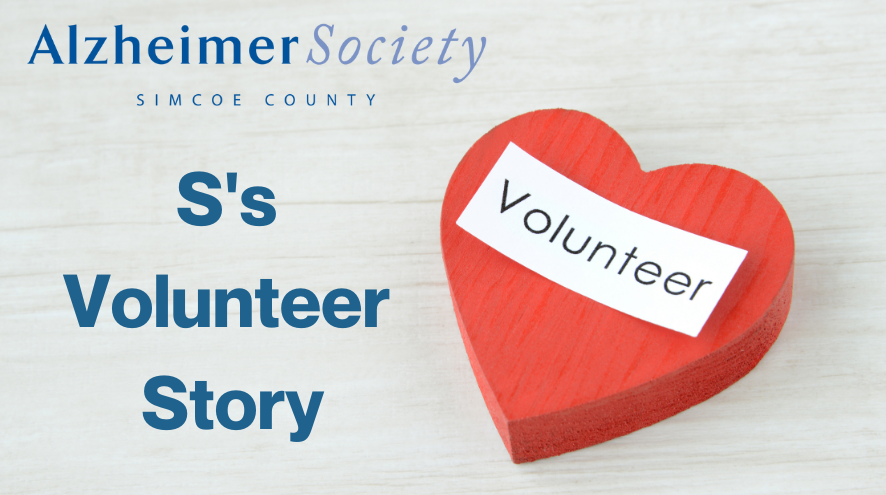 Hello!  My name is Sandra Catalano and I have newly joined the volunteer team for the Alzheimer Society of Simcoe Muskoka; a member since June 2021. I am a volunteer member of the Social Calls Program, as well, a member of the Board of Directors.
Alzheimer's and Dementia has impacted my family as my paternal grandmother; Nonna in Italian, was diagnosed with Dementia 3 years ago.  At the time, we didn't fully appreciate how Dementia would impact our lives; especially Nonna's. 2021 was a turning point for the family as Dementia began to progress quite quickly in Nonna. She is constantly forgetting what is being communicated to her, has a hard time recognizing her great grandchildren, and is unable to carry out domestic duties without getting frustrated with herself and others, and forgetting what and how to do certain chores.  We started to leverage the Alzheimer Society of Peel for support; not only for Nonna but for my dad and his sister who remain Nonna's primary caregiver. That's when I started to realize the positive impact the Alzheimer's Society has had and continues to have on my family.
As I am on maternity/parental leave for 2021-2022, I wanted to spend some of my time giving back to my community. Seeing the support the Alzheimer Society provides to my family, and knowing how Alzheimer's and Dementia significantly impacts a family and the person living with the disease, I wanted to spend my time supporting others who are on the same journey as what I have and continue to experience. For me, volunteering with the Alzheimer Society is important as I am able to connect with others in my immediate community to not only offer support; however which way they require it, but it is also important for me to share with people they are not alone, and there are individuals who genuinely understand their struggles and pain and are available to support and "just help them get through it".  While patient care is critical for individuals living with Alzheimer's or Dementia, sometimes we tend to forget how much a caregiver mentally and emotionally struggles as the disease progresses in their loved ones. They themselves feel lost and confused; which is another reason for joining the Alzheimer's Society. For a while, my family and I felt alone and sometimes "stuck" with nowhere to go for help other than her Dr.   The caregivers need an outlet; or a few, so they can continue to mentally and emotionally care for themselves as well as be their best, supportive self for their loved ones.
Knowing the work that is being done through each of the programs offered, the genuine care and compassion by each of the volunteers and the Leader's that come together to plan and brainstorm improvements for a better, more holistic and supportive path year after year, it makes me proud to be volunteering with the Alzheimer Society.