Board of Directors
Our Board of Directors are the heart of the Alzheimer Society Waterloo Wellington team. Learn more about them.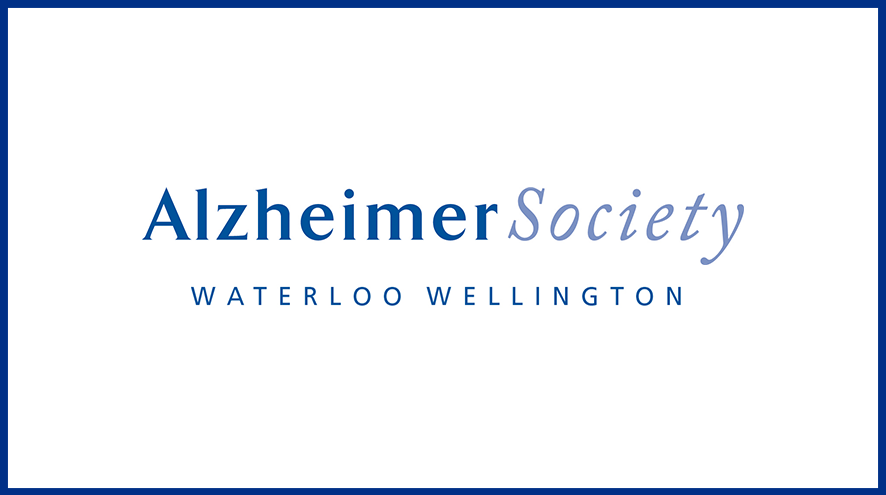 Board members and volunteers help shape the strategic direction and sustainability of the Society. Learn more about how you can get involved by contacting us at [email protected].
The Alzheimer Society Board of Directors for 2023/24 are:
Catherine Jones, Chair
Catherine has worked in a variety of leadership, educational and clinical roles in health care. The lived experience of her father's vascular dementia sparked a passion for supporting our elders. Catherine and a physician colleague played instrumental roles in developing a geriatric clinic in Simcoe County where she worked as a Nurse Practitioner diagnosing and managing dementia.  
After retiring in the spring of 2020, Catherine relocated to the Waterloo area. She is currently the care partner for a close family friend living with dementia. Catherine has been an active volunteer supporting environmental initiatives. She has also served on the executive of community boards. She brings a deep understanding of the needs of care partners and governance experience to the Waterloo Wellington Alzheimer Society.
Ian Kaufman, Vice-Chair

Having recently moved to Waterloo region, Ian was eager to give back to his new community and joined the board of ASWW in the summer of 2021. Through his partner's employment in the healthcare sector, and having had a grandmother face the challenges of living with dementia; Ian appreciates the great work and meaningful improvements that organizations such as ASWW provide to those members of the community that are impacted by this disease. Ian is a senior advisor with the Ontario Public Service and has received a Bachelor of Public Affairs and Policy Analysis along with a Master of Political Management, both from Carleton University. 
Uzzam Riaz, Treasurer
Uzzam is an Associate Chartered Accountant (ACA) from the Institute of Chartered Accountants of England & Whales (ICAEW), Fellow Chartered Certified Accountant (FCCA) from the Association of Chartered Certified Accountants, UK. He also volunteered as a member of the CPD Committee of ICAB for 4 years. Uzzam loves hiking, playing with his daughter and reading.
Uzzam has been working with Deloitte for over 12 years in Pakistan, Saudi Arabia, Barbados and most recently in Canada. During this time, he has had various opportunities to spend time for the firm's volunteer activities like Impact Day, one day specified to do volunteer work with any local organizations on an annual basis, and Lifelong learning labs (labs carried out to give some start-up ideas to students or new graduates).
Most recently, Uzzam joined the board of Alzheimer Society Waterloo Wellington, where he aims to play a part in making the Society most effective in serving people living with Alzheimer's. In addition to serving the board, he is also the Treasurer overseeing the finance functions of the Society.
Cheryl Sarnavka, Secretary
A CPA CGA, serial entrepreneur with over 20 years of senior-level management experience in various industries including Pharmaceutical, Financial Services, Real Estate, Manufacturing, Advertising, Communication and Retail. Her unique management style, classic "customer service is an important key to business continuity", and a respect for every level within an organization has created a devout team of followers who consider Cheryl a great mentor, trusted friend, colleague and advisor.
She is an individual who believes in trust, loyalty, integrity and transparency. She is both a highly-skilled, analytical thinker and a creative, sales-oriented leader. Creating policies, controls and leading organizations through successful execution of their strategic plans is second nature to her.
Cheryl climbed the corporate ladder starting as a General Accountant and quickly working her way up to Controller, Vice President and then Chief Financial Officer. Cheryl has a passion for achieving results and helping others obtain their goals. She is a highly focused, driven team leader who is an effective relationship builder. She uses her spare time and unique ability to rally teams to support local community-building efforts.
Janis Randall Simpson, Director 

Janis Randall Simpson is a Registered Dietitian. She is Professor Emerita in the Applied Human Nutrition
program at the University of Guelph where she is still active in teaching and research.  Janis has just finished a four-year term as volunteer, part-time Executive Director of the Canadian Foundation for Dietetic Research, the research foundation associated with Dietitians of Canada.  

Recent experience as a caregiver to her late husband, who was afflicted with Parkinson's Disease and Lewy Body Dementia, led Janis to the terrific programming through the Alzheimer's Society of Waterloo Wellington (ASWW).  

She is excited to be able to contribute to the ASWW Board to fulfill its mandate to provide programs and services for those with various forms of dementia. 
Christine Rupert, Director
Christine is an Occupational Therapist and adult educator.  Through her many years experience supporting patients and families living in the community, she has experienced firsthand the education, programs and emotional supports offered by the Alzheimer Society.  These supports have provided caregivers with knowledge about dementia and allowed them to keep their loved ones at home longer.
Christine graduated from the University of Toronto with a Bachelor of Science, Occupational Therapy and later returned to school to obtain her Bachelor of Education, Adult Education from Brock University.  She lives in Kitchener with her husband and adult daughters and is passionate about giving back to the community in which she lives and works.
She is also a volunteer coach with Special Olympics Kitchener-Waterloo and is pursuing her NCCP Coaching Certification.

Victoria Shi, Director
Growing up in Toronto, Victoria's grandparents played a large role in her life, living with her family in an intergenerational household over the course of her childhood. When her grandmother was diagnosed with Alzheimer's, the Alzheimer Society's online resources were an important and critical source of support for her as a new caregiver for someone who once cared for her. She is now incredibly grateful to be able to give back to an organization that has meant so much to her and her family, and serve a population with the same support that impacted her so deeply.
Victoria is currently a medical student at McMaster University, at the Waterloo Regional Campus in downtown Kitchener. She is devoted to bringing healthcare and empathy together for better patient understanding and care. In her spare time, she enjoys spending time with her partner and their cat, Dumpling, and hand building functional ceramics.
Ernest Doyle, Director
Ernie is an experienced financial executive, who brings a successful track record of providing strategic leadership and operational support to both large internationally managed operations and smaller privately - owned companies.
He currently serves as Vice President – Finance for the Canadian Warplane Heritage Museum. Prior to that, his career includes working at a senior management level in the packaging, plastics and food processing industries in both Canada and the United States. He has extensive experience in the areas of corporate finance and accounting, strategic planning, taxation, treasury and pension plan management. 
In addition to serving as a Director on several Corporate and University Boards, he is a long-standing member of FEI Canada and has served on the Board for their Southern Golden Horseshoe Chapter.
Ernie holds a Bachelor of Mathematics degree from the University of Waterloo and an MBA from Wilfrid Laurier University.
His interest in the Alzheimer Society stems from having lost his sister to dementia a couple of years ago. At the time, he knew very little about the disease and was devastated by its impact on her. He hopes to be able to contribute to the Board in its mission to improve the quality of life for those living with dementia.
Jessica Chalk, Director
Jessica Chalk is the founder and director of TrafficSoda, a full-service acquisition marketing agency that has been building innovative digital strategies for large and small businesses, governments, and nonprofits for 10 years.
Jessica discovered her passion for entrepreneurship and digital marketing at the prestigious Lazaridis School of Business at Wilfrid Laurier University, where she now serves as a member of the Dean's Advisory Council. Today, she continues to contribute to her alma mater as a member of the Dean's Advisory Council, leveraging her expertise to support shaping the future of business education.
In 2019, Jessica's completed the 3-year Entrepreneurial Masters Program at MIT, a highly competitive program known for nurturing the brightest minds in entrepreneurship worldwide.  She was awarded the Young Alumna of the Year Award in 2016 from the Lazaridis School of Business and Economics and in 2022, also received Wilfrid Laurier University's Entrepreneurial Spirit Award.
Lived experience watching family and friends live with Alzheimer's and Dementia sparked Jessica's interest in supporting the Alzheimer Society of Waterloo Wellington. In her role as a board member, Jessica is excited to bring her knowledge to support the strategy goals and board mandates.
Frank Newman, Director
Frank Newman, C.H.R.L., is the founder and CEO of Newman Human Resources Consultants based in Breslau.   For over 40 years, Frank has worked in Human Resources to create great working environments where the best people want to come to work every day.   His pioneering work in compassionate leaves influenced led to the creation of the Employment Insurance compassionate care leave which has benefited thousands of Canadians as they care for family members during critical illnesses. He is one of ten consultants in Canada who work to enable organizations to be certified as  Great Places to Work.    
He is keen to share his insights with the Board to enable the Alzheimer society to be able to maximize the experience of its staff and volunteers, helping  them in turn to make an even greater contribution to our community.
Victoria Young, Director
Victoria Young is an associate in the corporate/commercial department of Cohen Highley in their Kitchener office. Her real estate practice includes representation in agricultural, residential and commercial transactions, rezoning applications, severances and land use planning. Her networking circle includes municipal planners, developers, surveyors, financial advisors, and accountants.
Growing from her real estate practice, Victoria has developed an estates practice with a focus on planning through family trusts, dual wills, cohabitation agreements and marriage contracts. With our aging population, Victoria's daily practice involves advising on the exercise of Power of Attorney and competency concerns.
In response to changes in reporting requirements in estate administration, Victoria's hands on approach continues to be sought out by estate trustees throughout the south-western regions of the province.
Victoria received her bachelor of arts in Political Science, French and Spanish from Carleton University in 1988. She drew on her fluency in French to obtain her law degree from l'Université de Moncton in 1991.
Called to the Ontario Bar in 1993, Victoria has been active in community board and volunteer commitments over the years ranging from the arts and community social support organizations to health care organizations and lending institutions.