2022 funding results
View the 2022 grants and awards for the Alzheimer Society Research Program, funding Canadian researchers in the field of Alzheimer's disease and other dementias and investing in the future of dementia care in Canada.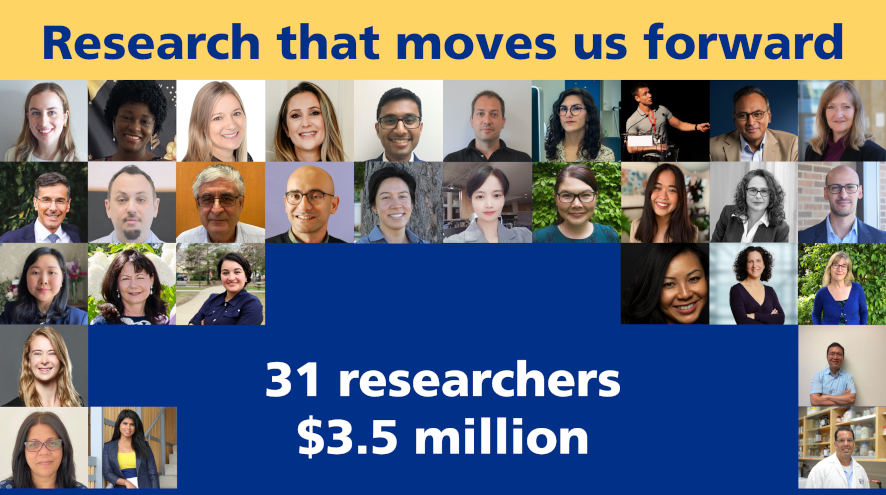 The new ASRP-funded projects are categorized according to the following eight funding priorities. Select one to learn more about the people behind the latest innovative ideas in that area of dementia research!
Care
Care
Dr. Sherry Dupuis & Dr. Pia Kontos, University of Waterloo & University Health Network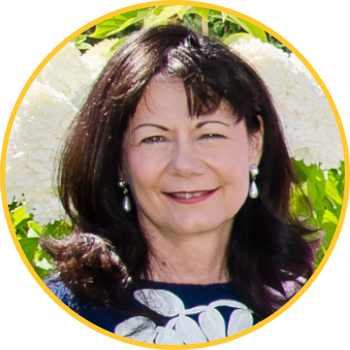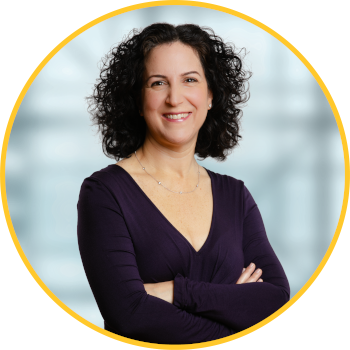 Title: Imagining and Promoting Compassionate End of Life Care for People Living with Dementia Using Documentary Film
Award/Grant: Proof of Concept Grant
"People living with dementia suffer painful, inhumane and over-treated end-of-life (EOL) due to the biomedical approach to care. Few studies have explored the perspectives of persons living with dementia, especially from diverse backgrounds/identities. Fewer still have explored EOL experiences from the perspectives of all involved (people with dementia, family, professionals)."
"The documentary will facilitate conversations about EOL wishes, foster critical reflection about harmful EOL practices, and highlight what is necessary for compassionate relational EOL care. The intent is to improve EOL experiences. Our team has significant experience creating research-based films that challenge stigma, expose inhumane policies/practices, and humanise dementia care."
Dr. Marie Savundranayagam, University of Western Ontario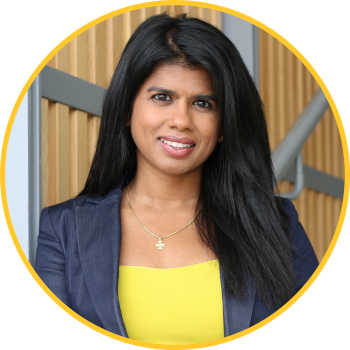 Title: Optimizing the foundation to transform dementia care training using virtual reality
Award/Grant: Proof of Concept Grant
"Personal support workers (PSW) provide the most formal care to persons living with dementia (PLWD). Their formal training often does not address complex dementia-related communication impairments and responsive behaviours. Our research team created Be EPIC, an innovative program that trains PSW to use person-centered communication (PCC) using simulated PLWD."
"We will gather data from PSW and their managers to identify factors that influence the successful implementation of Be EPIC-VR in home care and LTC settings. Identifying factors influencing implementation is an essential first step toward using Be EPIC-VR to transform dementia care training."
Dr. Aravind Ganesh, University of Calgary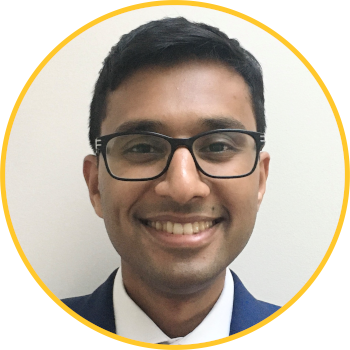 Title: Perspectives, Quality of Care, and Outcomes of People Living with Dementia who Experience Ischemic Stroke: A Mixed-Methods Research Program
Award/Grant: New Investigator Grant
"One in ten people with stroke are already living with dementia. We know little about the safety and benefits of stroke therapies in people with dementia. Most stroke trials excluded these patients. They are also missing from studies of patient experiences of stroke. They may experience poorer quality of care."
"Our unique "mixed-methods" approach will help people living with dementia and their caregivers make better-informed stroke treatment decisions with their physicians, receive more inclusive, higher-quality stroke care (by identifying areas for improvement), and have access to future trials that reflect what matters to them."
Dr. Shelley Canning, University of the Fraser Valley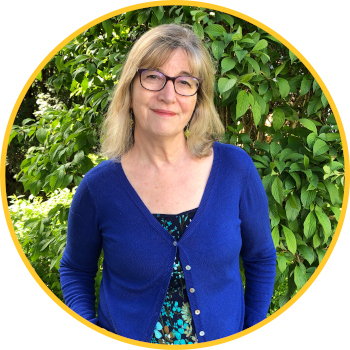 Title: Implementing a Dementia-Friendly Care Approach for Cancer Patients Living with Dementia
Award/Grant: Proof of Concept Grant
"The number of people living with both cancer and dementia is increasing. They have worse outcomes than those who do not have dementia. Currently BC Cancer care systems fail to recognize the unique needs of these patients and caregivers, and care providers have limited education and expertise related to dementia-care."
"Current care challenges experienced by cancer patients living with dementia, caregivers, and care providers will be identified and addressed through implementing dementia-friendly education and recommendations at BC Cancer. Anticipated results include patients and caregivers experiencing decreased stigma, improved communication, easier to navigate environments, and more flexible care pathways."
Dr. Mariko Sakamoto, University of British Columbia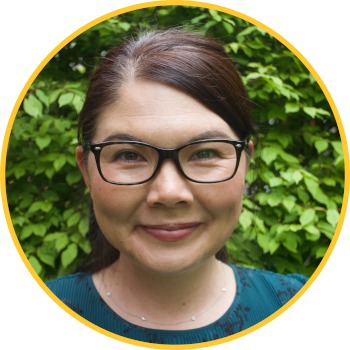 Title: Dementia Friendly Communities: Including the Perspectives and Experiences of People with Dementia who Live Alone
Award/Grant: Postdoctoral Award
"There are growing amount of people with dementia living alone in the community setting. Dementia Friendly Communities (DFCs) are designed to support the well-being and social inclusion of people with dementia. However, there is little known about how DFCs can best support people with dementia who live alone."
"Findings are expected to provide valuable information from these individuals, who will be positioned as experts and co-researchers in the research process, about how they experience community, and what makes a community dementia friendly and socially inclusive. These findings will help to inform future development of DFCs."
Dr. Annie Robitaille, University of Ottawa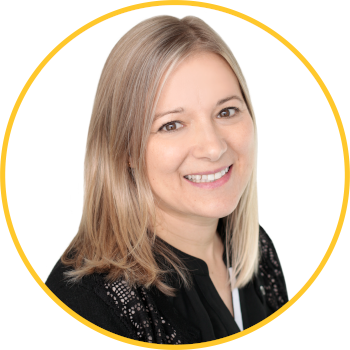 Title: An intergenerational volunteer program for persons living with dementia and their caregivers
Award/Grant: New Investigator Grant
"The literature clearly demonstrates how dementia-related stigma is a pervasive concern worldwide, which impacts not only individuals living with Alzheimer's disease and other dementias but also family members and caregivers. These individuals are also at increased risk of social isolation, loneliness, stress, and lower quality of life."
"It is anticipated that the implementation of this program will result in increased opportunities for individuals living with Alzheimer's disease and other dementias to engage in meaningful activities, decreased loneliness and improved quality of life. It will also result in improved quality of life of family members and caregivers."
Dr. Connie Schumacher, Brock University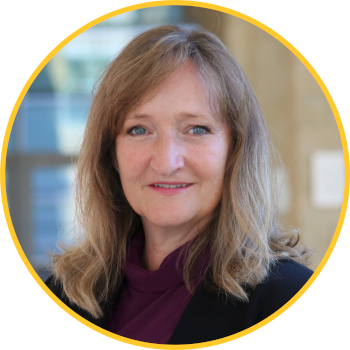 Title: Exploring Caregiver Burden Strategies using the interRAI CaRE Algorithm: A Pilot Feasibility Study
Award/Grant: New Investigator Grant
"In home care, unpaid caregivers are essential care providers. Caregivers of those with Alzheimer's and other dementias likely experience high levels of burden, resulting in depression, psychological distress, and the inability to continue caring. Existing home care assessments, completed on the client, can be used to quickly identify caregiver burden."
"At conclusion, we will know how and when to use the CaRE tool to identify caregiver burden, finalize realistic, acceptable strategies to alleviate caregiver burden and potentially delay admission to long-term care. Including caregiver preferences and needs may increase acceptance and has the potential to improve the caregiving experience."
Celeste Pang, University of Toronto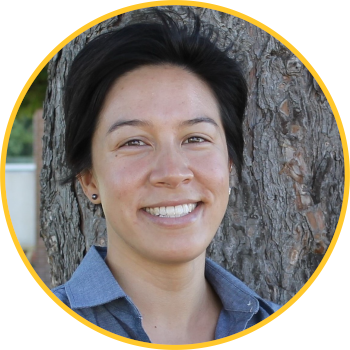 Title: Stranger than Family: Guardianship and Ethics of Substitution for People Living with Dementia Going it Alone
Award/Grant: Postdoctoral Award
"Substitute-decision making is critical for people with dementia who can no longer make decisions. While family is an assumed support, not everyone has a family member or friend to turn to. Yet, little research exists exploring how representation is sought, secured, and carried out for older adults facing dementia alone."
"This research examines a critical intersection in health, law, and ethics towards better understanding, and supporting, the underserved group of people facing dementia alone and those involved in representing them. Findings will inform legal aid, care provision, and public health and advocacy."
Marie-Lee Yous, McMaster University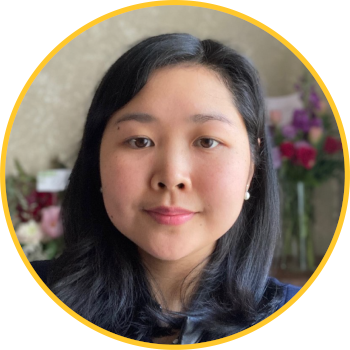 Title: Building a National Virtual Community of Practice to Support Family and Friend Caregivers of Persons Living with Dementia to Implement Namaste Care
Award/Grant: Postdoctoral Award
"There are many challenges in being a family and friend caregiver for people living with dementia because of little to no support. The purpose of this study is to support caregivers by creating an online community of caregivers so that caregivers can learn together through regular discussions and education."
"We expect that the program will help those affected by dementia through caregiver support by providing them a safe and informative place for them to learn and interact with other caregivers. This study ensures that persons living with dementia are being included in purposeful activities to increase socialization and well-being."
Adebusola Adekoya, University of Waterloo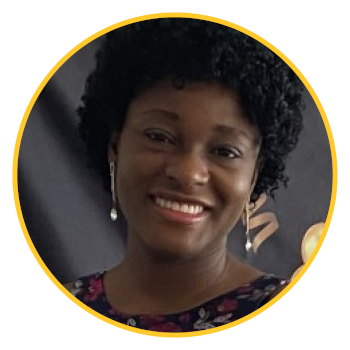 Title: Community Alert Systems for Missing Persons with Dementia: Policy to Implementation
Award/Grant: Doctoral Award
Funded in collaboration with AGE-WELL
"Alert systems such as United States' Silver Alert and Scotland's Purple Alert, support first responders in locating missing older adults. In Canada, provinces are responsible for Silver Alerts. To date, Alberta and Manitoba amended Missing Persons Acts but have no Silver Alert programs. British Columbia has a citizen-led Silver Alert."
"Study results will inform policies and implementation of alert systems in Canadian communities to optimize the safety and well-being of people living with dementia at risk of going missing. Alert systems can facilitate aging in place by enabling people living with dementia to live in their communities safely."
Cause
Cause
Dr. Ghazaleh Eskandari-Sedighi, University of Alberta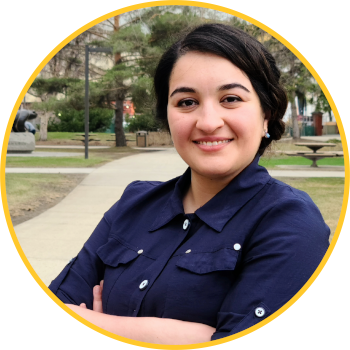 Title: Elucidating the Role of human CD33 protein in Alzheimer's disease pathogenesis
Award/Grant: Postdoctoral award
"While the immune system is considered a useful asset against disease-causing agents, it can sometimes cause severe problems for ourselves. Several reports suggest a strong connection between the immune system in the brain and susceptibility to Alzheimer's disease, but the details of this interaction are missing."
"Our proposed studies will support future development of more personalized, targeted drug therapy for people with Alzheimer's/dementia. Such therapeutics could offer a better and more reliable way to treat people with Alzheimer's/dementia. Moreover, we could offer treatment for early diagnosed individuals to slow or prevent disease progression."
Francis Delicata, University of Manitoba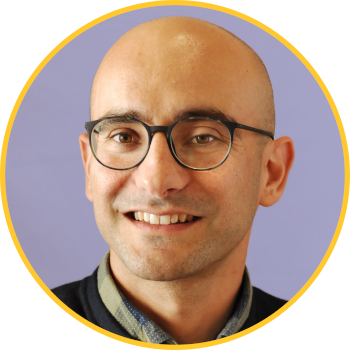 Title: Targeting Alzheimer's Disease progression with reduced astrocyte P2Y1 receptor expression
Award/Grant: Postdoctoral award
"Alzheimer's disease affects the brain. Different cells located in the brain become abnormal in patients suffering from this disease. This leads to harmful brain activity. As a result, patients suffer from memory and sensory problems. Other symptoms include reduced blood flow and sometimes, epileptic seizures."
"New treatments are needed to help Canadians with Alzheimer's disease. Our results will show that astrocytes may be used as a treatment target. This will lead to studies aimed at the development of new drugs to use in clinical trials to slow down or halt disease progression."
Dr. Eleftherios Diamandis, University of Toronto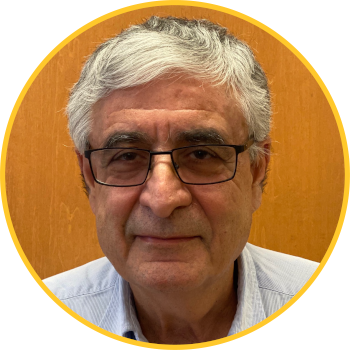 Title: Delineating the auto-immune component of Alzheimer's Disease
Award/Grant: Proof of Concept Grant
"There is evidence of a strong autoimmune component in AD: 1) Immune cells are absent from normal brain parenchyma but consistently found in AD brain; 2) Animal data show that pathological autoantibodies in brain promote neuroinflammation; and 3) There is a strong genetic association between autoimmune dysfunction and risk for AD."
"Already, along with the amyloid hypothesis, other ideas, including autoimmunity (our own) and infectious agents (viruses and bacteria) are now gaining traction. Our suggestion, if proven, could catalyze development of new preventative and therapeutic immuno-modulating therapeutic innovations for AD."
Dr. Charles Ramassamy, Université du Québec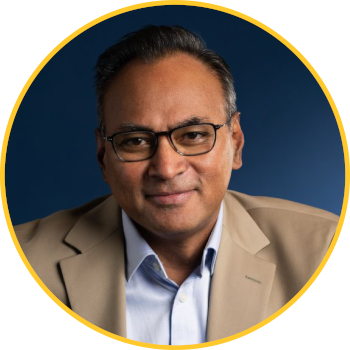 Title: Role of Periodontitis in Alzheimer's disease
Award/Grant: Proof of Concept Grant
"Recent studies suggest that oral dysbiosis is associated with inflammatory diseases and are linked to Alzheimer's disease (AD). However, it is not clear how these circulating microbes could induce neurodegeneration. Our study will study a mechanism by which these microbes can reach the brain."
"This research will shed light on the key role of oral microbes in AD and will identify patients at risk to develop AD with accessible markers."
Dr. Benoit Laurent, Université de Sherbrooke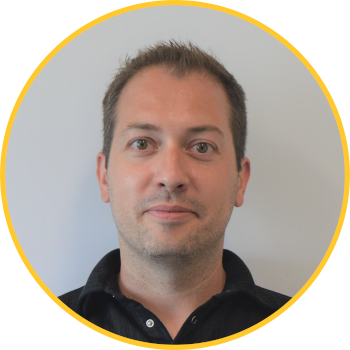 Title: Investigating the secretory function of the choroid plexus in Alzheimer's disease
Award/Grant: New Investigator Grant
"The choroid plexus (CP), a tissue located in each brain ventricle, is a key regulator of brain health through its secretory properties. The CP produces the cerebrospinal fluid (CSF) and secretes molecules that help maintaining the brain functionality."
"This project will identify important molecules abnormally secreted by the CP that could play a role in the establishment of Alzheimer's disease (AD). Our findings will help the development of new diagnostic methods and potential treatments for AD patients."
Camille Pernègre, Université de Montréal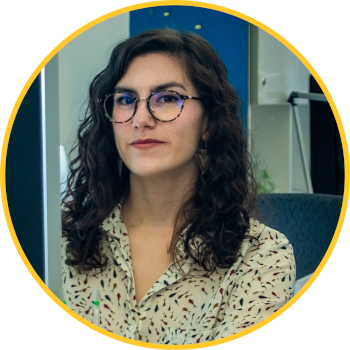 Title: Elucidation of the mechanisms involved in tau pathology
Award/Grant: Doctoral award
"The brain of patients with tauopathies suffers from tau pathology: the tau protein becomes toxic to brain cells and contributes to cognitive impairment. Knowledge on tau pathology is limited, and patients are clinically very heterogeneous (age of onset and location of tau pathology), making therapeutic agents' development more complex."
"This project will provide new insights on the tau pathology mechanisms in AD and PSP. The heterogeneity among patients indicates that personalized medicine might be needed. Because our model is produced from patient cells, it could be used to elaborate and rapidly test therapeutic strategy more adapted for each patient."
Diagnosis
Diagnosis
Dr. Shawn Whitehead, University of Western Ontario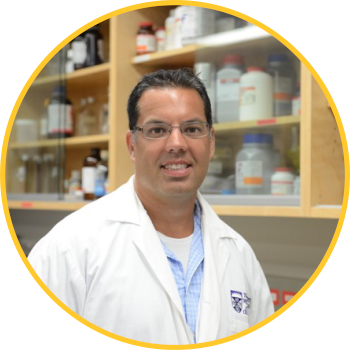 Title: Circulating microglia extracellular vesicles as diagnostic indicators of AD
Award/Grant: Proof of Concept Grant
"The aging and early-stage Alzheimer's disease brain are vulnerable to damage caused by chronic inflammation. Additionally, inflammation of occurs early in Alzheimer's disease; often occurring decades prior to severe memory loss and impairment of daily activities."
"The outcome of this work will allow for the detection of extracellular vesicle profiles that represent a novel blood-based screening approach for early detection of Alzheimer's disease. This will allow for the identification of individuals at risk of future Alzheimer's disease who may respond to future therapeutics."
Dr. Maged Goubran, University of Toronto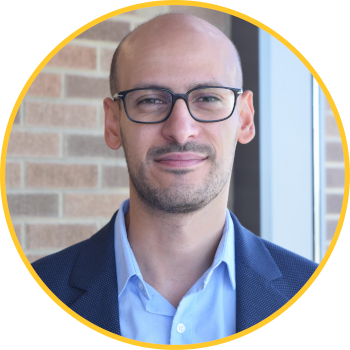 Title: Mapping subject-specific protein propagation along structure-function gradients in Alzheimer's disease
Award/Grant: New Investigator Grant
"During the early stages of Alzheimer's disease (AD), proteins called 'amyloid-β' and 'tau' start to abnormally build up and spread through the brain. These proteins spread from one brain cell to another and disrupt important connections (communication pathways) between cells. As this happens, more symptoms develop such as memory difficulties."
"Controlling the spread of abnormal proteins could stop AD from progressing. To do that, we must understand how these proteins spread around the brain. Our AI model will help with identifying high-risk individuals and patient selection for trials. Our study presents a unique and more detailed model of AD progression."
Epidemiology
Epidemiology
Dr. Violet D'Souza, Dalhousie University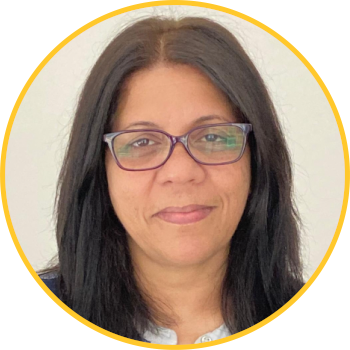 Title: Cognitive Decline and Oral Health
Award/Grant: New Investigator Grant
"Older individuals with cognitive decline often have age-related conditions and depend on caregivers for their normal day-to-day activities, including mouth care. Disability, dependency on caregivers, inadequate mouth care, and lack of access to dental care services can increase their risk for oral diseases that cause pain and increase their suffering."
"This study will enable us to make recommendations for policy change and design targeted future interventions such as health promotion resources and policy recommendations to address the oral care needs of individuals with dementia. These interventions will include the voices of care providers, caregivers, care recipients (when possible), and substitute decision-makers."
Abby Emdin, University of Toronto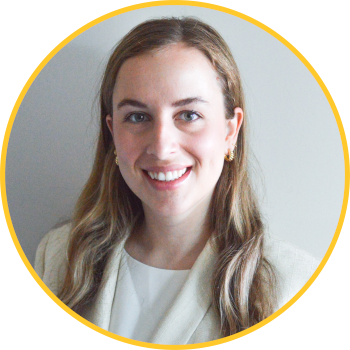 Title: The evolution of potentially inappropriate prescribing in persons with dementia: applying emerging machine learning methods to improve prescribing across a vulnerable population
Award/Grant: Doctoral Award
"Optimizing medications is essential for persons with dementia. Potentially inappropriate prescribing occurs when the potential for drug harm outweighs the benefit, and increases risk of adverse events, like hospitalizations and mortality. Current research does not capture medication use over time after diagnosis and seldom integrates individual and care partner perspectives."
"Network analysis can reveal both well-known and under-recognized potentially inappropriate prescribing at the population-level, and suggest ways to optimize medication use. The results and outputs (e.g., infographics) will be discussed with people with lived experience of dementia. These novel methods can be applied widely in pharmacoepidemiologic studies in this population."
Risk
Risk
Dr. April Khademi, Toronto Metropolitan University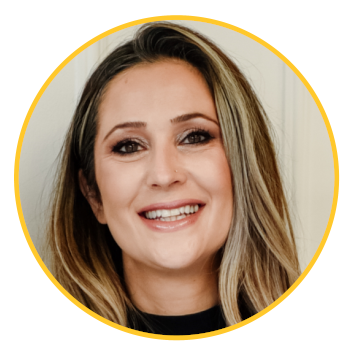 Title: Analysis of Cerebrovascular Disease (CVD) Biomarkers and Dementia in Large Neuroimage Cohorts
Award/Grant: New Investigator Grant
"There is growing interest into understanding vascular contributions to dementia and Alzheimer's disease since cerebrovascular disease (CVD) presents an avenue for early treatment before irreversible brain damage occurs. While there is some consensus regarding correlation between CVD and dementia, the relationship is not fully understood."
"I will apply software tools to MRI of the brain, developed over the last 10 years, and correlate vascular disease markers to cognition. The goal is to find early markers of disease that could be used as treatment targets and to improve understanding about mechanisms of disease."
Therapy
Therapy
Dr. Carlos Roncero, University of Toronto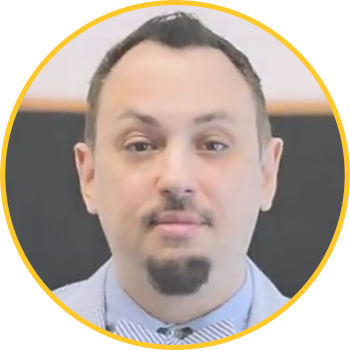 Title: Investigating how the Effectiveness of tDCS can be Increased in Alzheimer's Disease
Award/Grant: New Investigator Grant
"Neurostimulation – the use of electricity or magnets to increase the activation of brain cells – has shown promise of delivering a breakthrough therapy for Alzheimer's Disease. In particular, transcranial direct current stimulation (tDCS) has great potential due to its low cost, small size, and easy assembly."
"Currently, tDCS holds excellent promise as a potential therapy for people with Alzheimer's Disease. However, we need to understand the unique way that tDCS behaves when used with people living with Alzheimer's Disease. This improved understanding will allow us to maximize the benefit that tDCS can provide."
Dr. Geoffrey Canet, Université Laval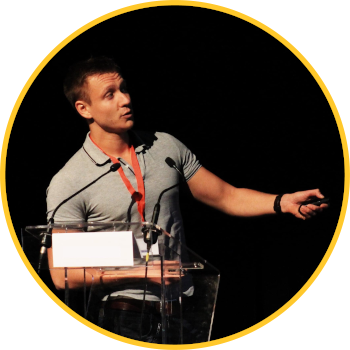 Title: Targeting cognitive decline in Alzheimer's disease by modulating body temperature
Award/Grant: Postdoctoral award
"Tau protein is essential for the brain and undergoes modifications, called phosphorylation. In Alzheimer's disease (AD), toxic aggregates of hyperphosphorylated tau are found inside neurons. Hypothermia was identified as a risk factor for AD, notably by increasing tau phosphorylation. Conversely, sauna bathing, by increasing body temperature, is beneficial for AD."
"We hope that such increase in body temperature will decrease tau pathology and thus restore memory performances of the animals. Understanding such mechanisms will provide an explanation for the beneficial effects of sauna and will aid in the development of treatments or lifestyle strategies to control the advancement of AD."
Nayoung Yi, Université de Montréal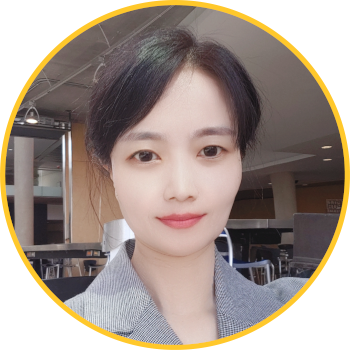 Title: Potential therapeutic approaches to Alzheimer disease by novel synaptic protein binding competition
Award/Grant: Doctoral award
"A protein called Amyloid beta oligomer (AβO) is a toxic protein aggregate in the Alzheimer's disease (AD) patient brain. AβO causes the loss of brain cell connections called synapses, and it is an early pathological feature of Alzheimer's disease, and strongly correlated with cognitive impairment."
"The novel binding partner will restore impaired synaptic function and learning/memory ability in AD mice. Furthermore, our transgenic mice will be a powerful model to analyze the restoration of damaged synapses due to AβO. It will provide a novel therapeutic strategy that targets ameliorating synaptic pathology in AD."
Louise Castillo, University of Regina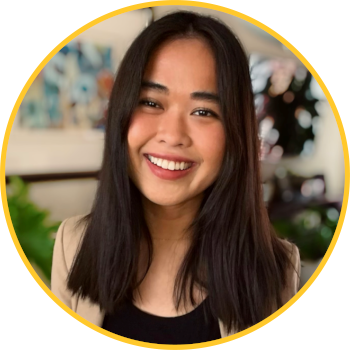 Title: Development and Preliminary Evaluation of an App to Reduce Caregiver Stress and Burden Among Informal Caregivers of People Living with Dementia
Award/Grant: Doctoral award
"Family caregivers of people living with dementia experience burden associated with providing care. These stressors can negatively affect their mental health. Interventions that focus on building skills and support have been shown to successfully improve caregiver mental health. Mobile apps can aid in delivering these services easily and cost-effectively."
"Results from the study can lead to faster delivery of services through the development of an accessible app. Given the demands the caregivers of people with dementia face daily, the creation of an app that aims to provide support has the potential of improving the quality of life of caregivers."
Translational
Translational
Dr. Daniel Figeys, University of Ottawa
Title: Precision prebiotics to target the gut microbiome in Alzheimer's disease
Award/Grant: Proof of Concept Grant
"The microbes (microbiome) that live in the gut are akin to a factory that produces many compounds (metabolites) important in AD. The composition and function of the microbiome is different in AD patients. Recently, it was shown that controlling the levels of specific gut microbiome metabolites can improve cognition."
"This is the first step in the development of precision microbiome nutrition for AD patients. Precision microbiome nutrition will empower AD patients as changing diet is under their control. Our research, we hope, will help guide individual nutrition strategy to improve cognition."
Dr. Heather Keller, University of Waterloo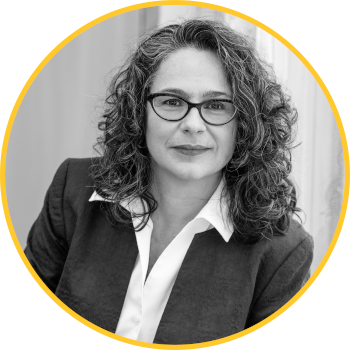 Title: Cooking Together: Co-design, feasibility, and pilot testing of an intergenerational program for food preparation for youth and persons living with dementia.
Award/Grant: Proof of Concept Grant
"Cooking and eating together are meaningful intergenerational activities. Food has the power to bring people together and reduce stigma. Currently, no cooking programs designed to mutually engage both youth and persons living with dementia exist. We will rigorously develop and conduct initial testing of an innovative program, called 'Cooking Together'."
"The concept of Cooking Together is high-risk but potentially has a high reward. Through careful, stepwise development and testing, Cooking Together will be ready for a future study that confirms its benefits to persons living with dementia (e.g., quality of life) and youth (e.g., knowledge of dementia, reduced stigma)."
Tara Kuhn, University of Waterloo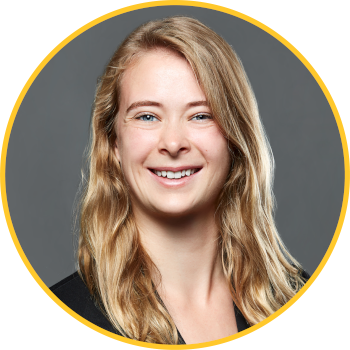 Title: Investigating and promoting lifestyle factors to improve sleep in people living with dementia.
Award/Grant: Doctoral Award
"Poor sleep is common with dementia and hurts the well-being of people living with dementia and their care partners. Although medications are used for treatment, they are not very effective and have negative side-effects."
"Sleep is an important determinant of well-being and function. My research will identify behavioural and lifestyle factors impacting sleep quality among persons with dementia. Adapting and running a pilot intervention could inform programs how to improve sleep quality and well-being of Canadians with dementia."
Treatment
Treatment
Veronica Vuong, University of Toronto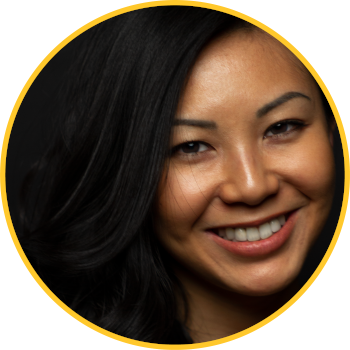 Title: The effects of a listening program of autobiographically salient music on cognitive measures and underlying neural mechanisms in early-stage dementia
Award/Grant: Doctoral Award
"Increasing evidence shows that listening to music from childhood and early adulthood can help recall meaningful events from the past. Importantly, people with dementia have shown to benefit from listening to long-known music, suggesting that musical memory remains preserved. However, the underlying mechanisms by which music improves memory remains unclear."
"Alternative interventions have become increasingly urgent due to lack of pharmacological progress. Understanding the neural mechanisms by which long-known music listening may promote changes in the brain and result in cognitive improvements is critical to establishing music-based interventions as a safe, low-cost, feasible and enjoyable treatment for persons with dementia."
Dr. Tak Pan Wong, McGill University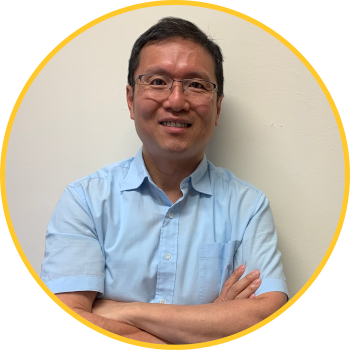 Title: Role of cannabidiol in ameliorating neuronal hyperactivity: A cellular change during the prodromal phase of Alzheimer's disease
Award/Grant: Proof of Concept Grant
"Before cognitive decline, enhanced neuronal activity in the hippocampus is a prodromal change in Alzheimer's disease. Reducing hippocampal hyperactivity at the prodromal stage has been shown to rescue brain dysfunction and cognitive decline. Cannabidiol, an active ingredient of cannabis for treating seizure, could be useful for reducing the neuronal hyperactivity."
"We expect cannabidiol can rescue hippocampal hyperactivity and cognitive deficits of TgCRND8 mice. These findings support the use of cannabidiol for preventing Alzheimer's disease. The project's feasibility is supported by our experience in using the miniscope and in examining hippocampal hyperactivity in TgCRND8 mice."
This researcher is a recipient of the Mike & Valeria Rosenbloom Foundation Research Award.