Our Advisory Group of People with Lived Experience of Dementia
read
Our Advisory Group of People with Lived Experience of Dementia is a community of people who guide the Alzheimer Society of Canada. By drawing on their personal stories of living with or supporting people with dementia, our members can share their voices to change how dementia is understood and treated in Canada.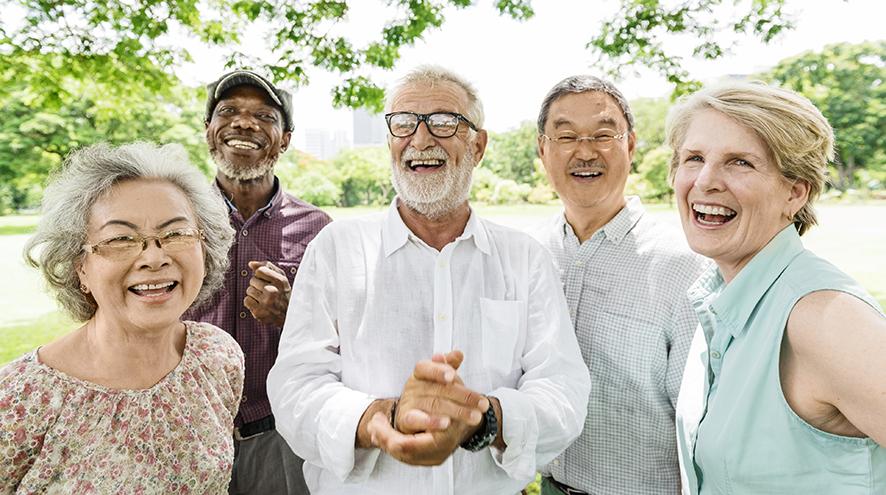 What is the Advisory Group?
The Advisory Group of People with Lived Experience of Dementia is the heart of the Alzheimer Society of Canada. Our members make a significant impact on our work, including dementia research, education and advocacy.
Every member brings their own personal story and journey with dementia, and uses it to make necessary and vital changes in how dementia is understood across the country.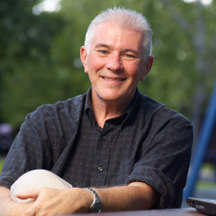 "We need people affected by dementia to share experiences and insights. And we need to hear from caregivers, and all those who support people with dementia, whoever you are." - Roger (pictured), from Medicine Hat, Alberta. Roger lives with Alzheimer's disease and is the co-chair of our Advisory Group.
Why is the Advisory Group important?
The Alzheimer Society has made it clear that a person-centred approach improves the quality of care for people with dementia and their families. But to be effective, it is essential for those most impacted by dementia to have a seat at the table and ensure our work makes a difference. Through meaningful engagement, we can better understand and serve the needs of the people who need us.
By providing input into dementia awareness strategies, programs and services, advocacy and systemic change, you and your fellow members can make a huge difference in our work, while providing encouragement and support for each other through the dementia journey.
Who can join the Advisory Group?
The Alzheimer Society of Canada invites and welcomes anyone living in Canada who has a lived experience of dementia:
Whether you are living with dementia or mild cognitive impairment, or if you are a care or support partner, you have vital experience that can help others in your position feel empowered and supported to live as well as possible, and make a difference.
Whether you are newly diagnosed or have lived with it for some time, all you need is a keen interest and commitment to improving lives of people, wherever they live in Canada.
We know that dementia affects people from all racial and cultural communities across the country. To ensure our work supports all people with lived experience of dementia, we are committed to including those from different backgrounds, including race, ethnicity, culture, language and gender.
Your voice matters, and our work can only make a difference if you are involved. Your influence isn't just wanted, it is necessary.
What kind of opportunities can I get involved with?
As an Advisory Group member, there are many different ways for you to support our work
It's important to remember that you can choose as many opportunities as you want, and that you get to decide when and how often you get involved.
Every month, you'll be sent information about the Alzheimer Society and what opportunities are currently available for you to sign up to. All you have to do is tell us!
Please note that, for now, communications within our Advisory Group will only be offered in English. However, please know that as the Group grows, we will be extending our capacity to include communication in French.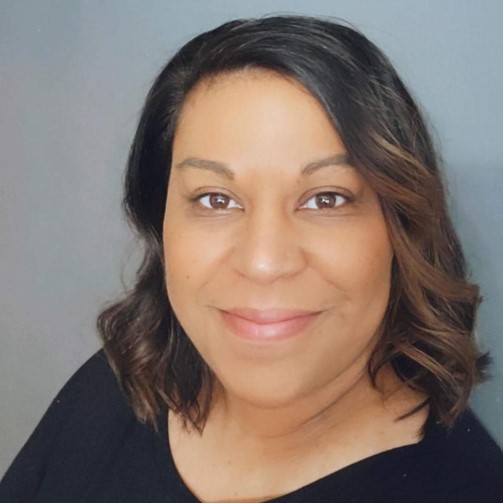 For more information
If you'd like to speak to someone about the Advisory Group, you can contact Natasha Jacobs, our Advisory Group Lead, by emailing [email protected] or calling her directly at 416-847-2963.