Programs and services
This page outlines programs and services available throughout Kingston, Frontenac, Lennox and Addington, for people who are diagnosed, their caregivers and families.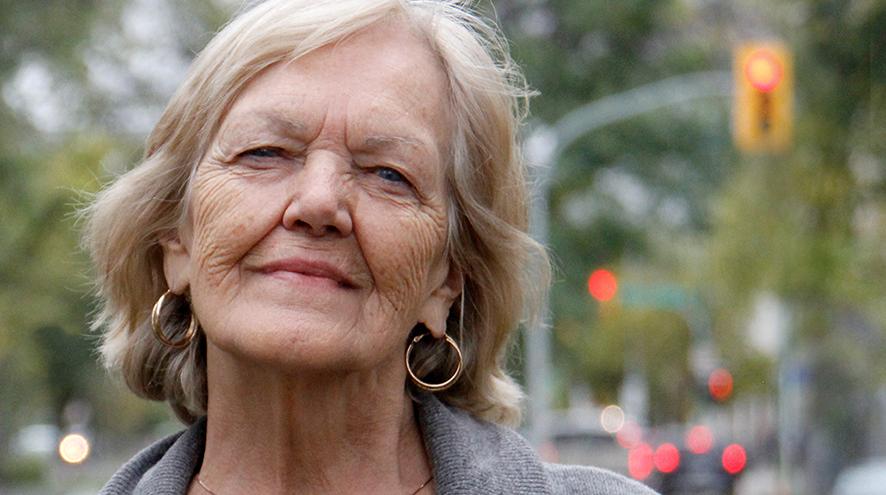 If you are interested in participating in any of our programs and/or wish to learn more about the Society and our services offered at any of the KFLA offices, you must first connect with our First Link Coordinator. Please call our main office at 613-544-3078 ext 206.
Programs and services for the person who is diagnosed, care partners and families
The Alzheimer Society of KFLA provides a variety of programs and services for those diagnosed and their care partners. Some are joint programs, others are just for the caregiver, or the person diagnosed, others take place at the same time, but in adjoining spaces. Below is a list of the programs and services we offer. Once assessed, staff will work with clients to determine the best programs based on timing, interests, needs and the availability of space. All programs and services are subject to change.
Programs
See calendar of events for times/days and frequency of programs.
Intergenerational Choir
Recreational Outings
Social Events (dances, dinners, etc)
Caregivers Cafe
Men's Caregiver group
Circle of Friends recreational group ( for those diagnosed for men and women)
Men's Peer Group ( for those diagnosed)
Caring in the Facility ( support group for caregivers of those in long term care)
YAYAH -Young and Young at Heart (for those with early onset dementia and their caregivers)
Services
First Link Care Navigation
Individual support for families, caregivers and persons living with dementia
a variety of support groups for family members, care partners and those living with dementia
The Music Project ( Music for Memories ipod project)
Finding Your Way Workshops
Dementia Friendly Community Training
Monthly activity calendar and E blasts
Medic Alert Safely Home program
Resource centre and lending library
Public Education and training
Fundraising and Volunteer events
Volunteer opportunities
U First training
Gentle Persuasive Approach (GPA)
Client services in Kingston, Sharbot Lake, Napanee, Denbigh and Northbrook
Support
The Alzheimer Society of KFL&A provides a variety of different supports within our community. These supports are available for people diagnosed with Alzheimer's disease and related dementias, their partners in care, family members, health care professionals and front line workers.
The Alzheimer Society of KFL&A offers a total of 16 support groups throughout the area. We offer groups for the diagnosed, as well as groups for their partners in care. A number of diagnosed and care partner groups run concurrently in order to allow each group piece of mind that the other is in a safe and in a supportive environment.
Support groups are a valuable experience for those who enjoy group settings and want regular support. They offer people the chance to share common experiences and advice with others who are in the same position. They foster a sense of community and serve as a reminder that no one is alone in coping with this illness.
To find out about our local support groups, download our Support Group Brochure.
Individual support
If you are newly diagnosed, or are a partner in care for someone who has just received a diagnosis, we encourage you to visit or call your local Alzheimer Society for information about what programs and services are available to you.
If you are newly diagnosed, we can help you to make sense of your new diagnosis, provide you with support group options, and help you make plans for the future to ensure that your wishes are made known.
If you are a family member or partner in care, we can help you to understand the diagnosis and it's implication both on those diagnosed and yourself. We offer a variety of support groups to help you through the journey, and can give advice and guidance on how to successfully manager care partner stress and burnout. We can also provide practical tips and guidance on ways to enhance quality of life for the diagnosed and yourself.
If you are newly diagnosed:
If you are a family member or caregiver:
The booklet Memory problems? was created by people with dementia for people with dementia. It was produced and is generously shared by the Early Stage Support Groups in the North/Central Okanagan Region of the Alzheimer Society of B.C.
Safety
MedicAlert®Safely Home ®
The MedicAlert® Safely Home® program helps people with dementia find their way back home.
Three out of five people with dementia become lost at some point, often without warning. The balance between independence and safety is a delicate one. While being lost is distressing and has the potential to be dangerous, having a safety plan can shorten the time spent in searching for a lost person with dementia and reduce the possibility of harm.
Finding Your Way is a program that offers practical advice on how people with dementia can stay safe while staying active. It shows how to best deal with the risk of going missing.
People with dementia can wander. Learn more about locating devices.
The home is an important place for everyone. For the person with dementia, a familiar environment can help him or her connect with the past and maintain a sense of who they is. However, some practical changes may need to be made to keep the home "dementia-friendly."
Maintaining a safe environment is in everyone's best interests.
The preferred choice is no restraints. Learn more about your options.
Emergencies happen when we least expect them, so it's best to be prepared.
People with dementia are vulnerable to abuse. Learn how to deal with elder abuse.
Find other supports in Kingston, Frontenac, Lennox and Addington
The following services may be available in your community. Your local Alzheimer Society client services staff can advise you about what is available and how to access these services;
Respite
Referrals
Speakers' Bureau
Professional Advisor Program
Phone or in-person follow-up
Information Phone Line
Volunteer Companion Program
Private Companion Services
Residential services
Transportation services
Accompanying services
Quick links