Public awareness in Kingston, Frontenac, Lennox and Addington
The Alzheimer Society provides many opportunities to learn more about dementia and the research to find a cure. If you're interested in learning more about the educational programs and workshops near you, find out more here.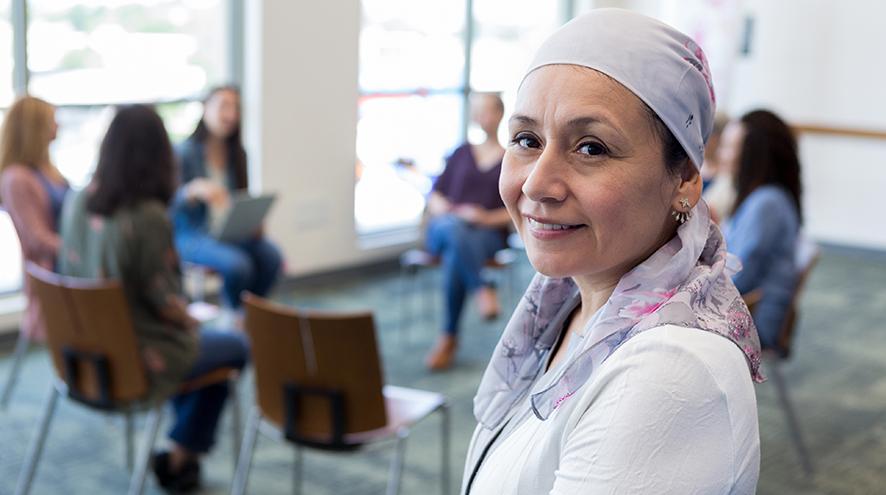 The Alzheimer Society provides many opportunities for companies, community groups, and individuals to learn more about dementia and the research to find a cure. If you're interested in learning more about the programs and workshops near you contact us at:
Alzheimer Society of Kingston, Frontenac, Lennox & Addington
400 Elliott Ave, Unit 4, Kingston, ON, K7K 6M9
Business Hours: 9:00 a.m. to 4:30 p.m., Monday to Friday
Phone: 613-544-3078 or 1-800-266-7516
Fax: 613-544-6320
email: [email protected]
Corporate Information Sessions
The Alzheimer Society offers corporate information sessions for companies that are interested in learning more about the Society, the disease, or becoming corporate partners.
A partnership could involve providing space for Society programs, sharing personnel for programming, hosting ongoing awareness opportunities or fundraising efforts.
To set up a Corporate education session or to obtain information about becoming a corporate partner us directly at [email protected] or by calling the number about
Educational Topics and Guest Speakers
The goal of the Alzheimer Society of KFL&A is to make the communities within our service area Dementia Friendly. A dementia friendly community is inclusive and supportive, its residents are better educated about dementia in general, and as a result, it helps to improve the lives of those living with dementia, as well as for their care partners and families.
The Society provides many opportunities to learn more about dementia and related issues. We offer educational sessions to many different groups, including service clubs, businesses, long-term care facilities, schools, colleges and universities. Our public education coordinators can speak on one topic, or multiple topics depending on the needs of the group. The following are some of the topics that can be discussed:
Normal aging
Myths of aging
Psychological/social impact of aging
Healthy aging
Sensory losses in aging
Advanced Care Planning
What things need to be considered in advanced care planning
Importance of advanced care planning
Brain and Behaviour
How our brains function
Understanding the causes of dementia
The losses experienced with dementia
Resulting behaviours and how to effectively cope with them
Ethical issues and dementia
Understanding ethics, morality and legal issues
What ethical issues occur with dementia
Principles of ethics
Ethical decision making
Overview of dementia
Alzheimer's disease
Lewy Body dementia
Vascular dementia
Frontal temporal dementia
Parkinson's disease
Huntington's disease
Creutzfeldt-Jakob disease
Alcohol related dementia
Volunteer training
Normal aging
Overview of dementia
Legal and ethical issues
Palliative care
Meaningful activities
Environment and behaviour
Role of a volunteer
Communication
Why and how we communicate
Understanding the communication difficulties that occur with dementia
Effective communication techniques
Alternative methods of communication
Palliative Care and dementia
End stage of life issues
Understanding the role of the care partner
Providing comfort as care
What supports family and staff need during this time
Environment and Behaviour
Understanding responsive behaviours
Understanding the impact of environment on behaviour
Reading body language
Understanding territoriality and personal space
Intimacy, sexuality and dementia
Attitudes towards sexuality and aging
Recognizing the basic needs
What and who has the problem
Guidelines for management and policy development
Meaningful activities
What are meaningful activities
Understanding the remaining abilities
Planning an activity
Value of activity
Understanding family issues
Family dynamics
Care Partner burden and stress
Coping with loss
Grief and its path with dementia
Elder abuse awareness
Who are the abusers
Who are the abused
Risk factors and implications
When and how to report abuse
Partners in care
Role of the partners; staff, family, organizations
What are the issues
How can we work together to resolve the issues
Public Forums
Public forums and seminars are held throughout the year at various locations to allow the general public to learn more about dementia. Topics may include:
Understanding dementia
Coping strategies
Holiday tips and strategies
Understanding relevant tax deductions
Healthy habits and their impact on the body
Understanding care partner burn out
Mental health and dementia
In the month of January of each year we host a variety of events and seminars to coincide with Alzheimer Awareness month but speakers are available to present to any group throughout the year. Check out our calendar to stay up to date on the times and locations of all our events or request a speaker by contacting the Society.
Health and Volunteer Fairs
We regularly attend health and volunteer fairs throughout the KFL&A area. We bring along a variety of brochures and information to these fairs, and in some cases some interactive activities, so please come by and see us if you are at one of these events. We also welcome any invitation to attend your business, place of employment or public space with an information booth as staff availability permits. If for some reason we are unable to attend, we are happy to send along printed information for you to display.