Programs and services
read
The Alzheimer Society of Thunder Bay provides quality programs and services to individuals living with dementia, their families and their care providers.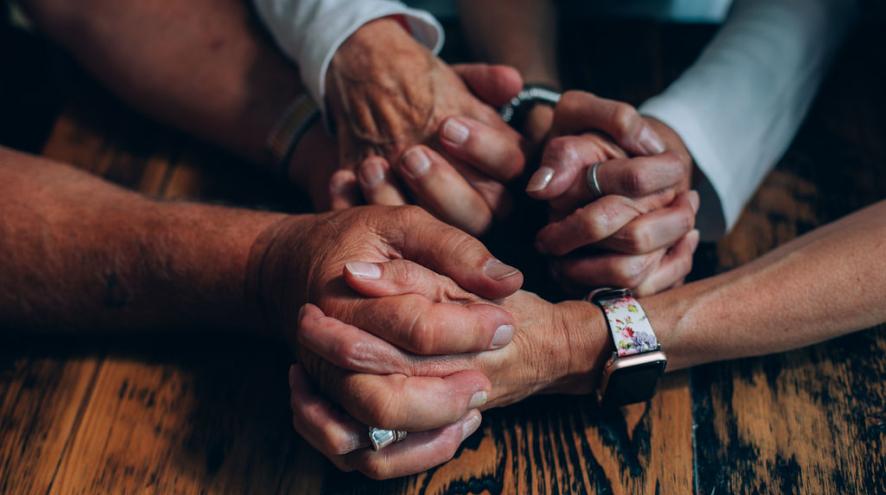 To learn more or to access any of our programs and services, call the Alzheimer Society of Thunder Bay at 807-345-9556 or email [email protected].
Programs
First Link®
First Link® is a direct referral program created in partnership with health service providers to ensure individuals and families get the support they need to make informed choices, to better manage living with dementia at every stage of the disease. First Link® connects you to health services, information and community resources. We also offer our First Link Learning Series, designed to help you understand and respond to each phase of the disease with practical tips and strategies.
Minds in Motion
Minds in Motion is an eight week program intended for individuals with early to mid-stage signs of dementia and their care partners. The program combines one hour of physical activity and one hour of mental stimulation, unfolding to laughter and chatter, with new friendships forming and stories being shared. This program is held seasonally, once a week, at the Oliver Road Recreation Centre.
The Art Program
The Art Program is designed for individuals living with dementia to spend a few hours exploring story-telling and observing the details of life in a variety of ways: Watercolour paints, collage, quiet reflection, sharing and writing. The art created during these sessions are shown at various locations throughout Thunder Bay. This four-week program is held once a week at the Thunder Bay Art Gallery or the 55 + Centre.
The Music Project
The Music Project aims to provide a person living with dementia with a musical intervention that is designed to stimulate memory, encourage engagement and support self-expression and sense of identity. Through the music Project, personalized playlists are provided on iPods to support a person living with dementia and improve their quality of life at no cost to eligible families.
Recreation Therapy Kits
The Alzheimer Society of Thunder Bay provides three different types of at-home Recreation Therapy Activity Kits, for: individuals living with dementia, care partners, and seniors living in isolation.
Services
Individual and Family Counselling
We offer counselling for individuals and families in person, over the phone, or though the Ontario Telemedicine Network (OTN)- day or evening sessions available.
Learning Series
The Learning Series helps people with dementia, their families and friends to live as well as possible with the disease. The courses build upon each other to provide participants with a comprehensive overview of dementia, coping strategies, available resources and support. Participants have the opportunity to learn and share with others who are affected by dementia. This program is for registered clients.
Support Groups-**Currently on Hold**
We offer ongoing, specialized discussion and support groups for people with dementia and their partners in care. This is a space for care partners or individuals living with dementia can join together to share and receive support. These groups meet once a month. Current groups include: Diner's Club, Coffee Club, Daughter's Group, and the Lunch Club. Support groups are for registered clients only. 
Advocacy
We actively advocate for systemic improvement on issues of concern for people with Alzheimer's and related diseases and their families.
Resource Centre
The Alzheimer Society of Thunder Bay provides resources for individuals living with dementia, care partners and the general public through our library of books, dvd's and informational booklets. We also have information regarding other local services and organizations that would be of benefit to those affected by dementia.
For more information on our programs and services, contact:
Pam-345-9556 ext. 2009
Education
The Alzheimer Society of Thunder Bay provides many educational opportunities for people living with Alzheimer's disease and other dementias, caregivers, and health care professionals. Education can be tailored to specific groups or topics, to ensure the information or training fits your needs!
Gentle Persuasive Approach (GPA)
GPA Basics is an innovative dementia care education curriculum based on a person-centred care approach. Designed for interdisciplinary point of care staff across healthcare sectors, GPA Basics is delivered as four modules over a 7.5-hour day. After completing the training, the individuals in training will receive a GPA certificate.
U-First!
U-First is a simple and affordable training program in dementia care for healthcare professionals. Based of the P.I.E.C.E.S™ best practice methods, we teach you how to see the whole person behind the disease so you can understand the root of behaviours. After completing six hours of training, you will receive a certificate in dementia care proving you have been trained in the highest standards as mandated by the province of Ontario.
Heads up for Healthier Brains
Heads up for Healthier Brains is what everyone should know about brain health and dementia, surrounding reducing your risk by taking action for a healthier brain.
Online Resources
The Alzheimer Society of Thunder Bay offers suggestions for devices and products to assist with wandering and safety, such as Alzstore.ca or Medic Alert® Safely Home®. We also offer self-learning online modules surrounding dementia at alzeducate.ca
To Book an Education session contact:
Shauna Fossum-345-9556 ext. 2003