Talking to your doctor about dementia
Getting an official diagnosis begins with your family doctor. Your doctor can also help answer questions you may have about dementia. In preparation for your doctor's appointment, here are some helpful things to know and expect.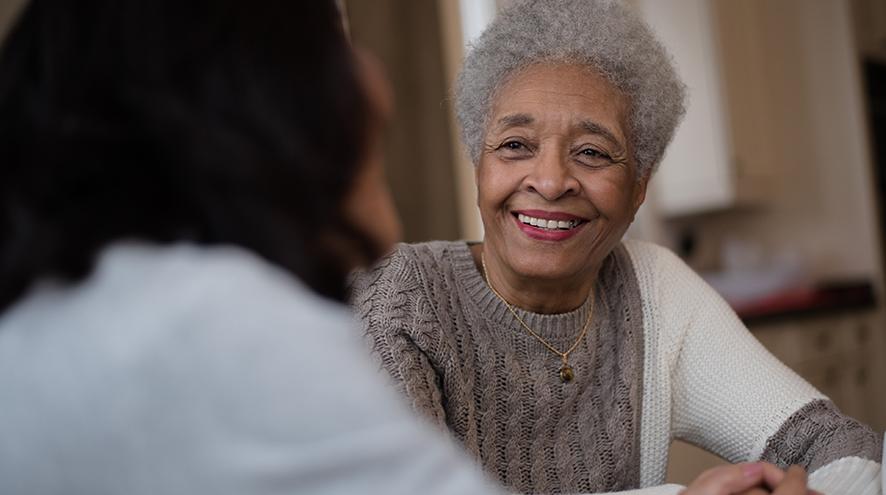 Before your appointment
Ask a family member or friend to go with you. Bringing along a person you trust helps you in a few ways:

They will help you remember,
They can provide more information, sharing what they've noticed and
You can rely on them for emotional support.

Choose a time of day when you will both be well rested and at ease for your visit.
Download and fill out our checklist. We recommend completing it with a family member in case they've noticed symptoms you might have missed.
Contact us! The Alzheimer Society can provide more guidance and advice regarding what to say and what to expect during your doctor's appointment.
What to bring with you
Write down the following information to bring with you to your doctor's office:
Description of your symptoms:

When they began,
Whether they have changed over time and
Whether there are things that make them better or worse.

Take your medications to your appointment; include any prescription drugs, vitamins or supplements.
Any personal and family medical history that may be important.
List of questions you would like to ask, such as:

What tests will I need to take?
How long will it take to get a diagnosis?
Do I have any other conditions that could cause my symptoms or make them worse? 
Would you suggest that I see a specialist?
When should I come back for my next appointment?
During the appointment
When you're talking
Do not be afraid to ask questions.
Give your doctor specific examples of things that concern you, or ask the person who is accompanying you to provide examples that you may have missed.
Ask the doctor to explain all the treatment options available to you. This may include medication and non-drug treatments.
Ask the doctor to write down any medical terms used.
When you're listening
Answer the doctor's questions honestly and to the best of your ability.
If you do not understand medical terms or need more information, consider asking for printed material that explains the condition, tests or recommended treatments.
Take notes to help you remember what was said. It may be easier for the person accompanying you to take notes so that you can focus on listening and asking questions.
One more thing!
Before leaving the doctor's office, make sure to schedule your next visit.
When you get home
Review the notes from the visit – either on your own, or with the person who accompanied you.
Keep a journal. You'll bring it with you to your next appointment. In the journal, write down:

Things you've learned about dementia,
Questions that you would like to ask your doctor,
Any changes that you've noticed and
Any reactions to medication that was prescribed.

Consider talking to family and friends about the healthcare decisions you are making. The more they are aware of your decisions, the more they can help.
If you feel that your doctor didn't give you the information you needed, request a second opinion. It's important that you feel comfortable about your healthcare.
More useful links and resources
Preparing for your doctor's visit. Alzheimer Society of Canada. Before your doctor's appointment, fill out this checklist. It will help you discuss the changes you're noticing in yourself or someone else.
Getting a diagnosis toolkit. Alzheimer Society of Canada. Use this toolkit to help you prepare for a conversation with your doctor or healthcare provider about your concerns and questions about a possible dementia diagnosis.