Board of Directors
The Alzheimer Society of Canada's Board of Directors consists of individuals from across Canada, including a member from each provincial Alzheimer Society.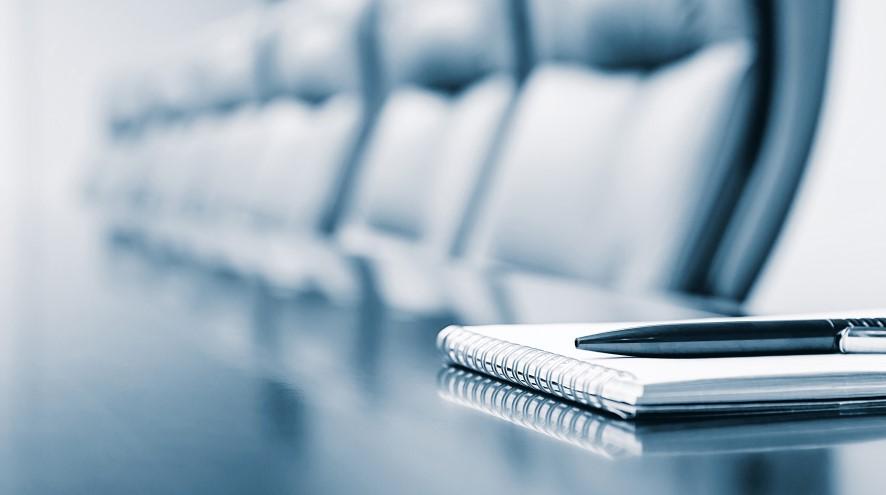 Chair
Christine Penney, British Columbia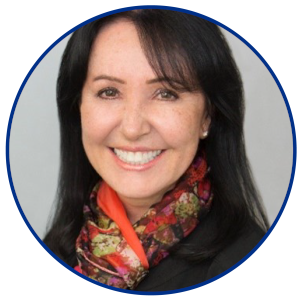 Christine Penny has been serving on the Alzheimer Society of Canada Board since 2019.
Christine Penney is passionate about the cause in honour of her grandma. Christine joined the Alzheimer Society of B.C. Board in 2011, was an active member of the Finance and Audit Committee there, and ended her term as Board Chair in 2016.
Christine is a RN with a PhD in Public Administration focused on health policy and health-system accountability. She has worked in clinical nursing and executive positions across acute and community care, with strategic and operational responsibility for 600-plus staff and an annual budget of $70 million. She has experience in health-system research and policy, both within government and as a consultant. For the past decade, her work has been focused on governance and policy matters linked to health professions regulation. She is currently Chief Officer, Regulatory Policy and Programs at the British Columbia College of Nurses and Midwives.
Having worked across the health system from bedside to boardroom, Christine has an in‐depth knowledge of how the system works or does not work. She is passionate about effective governance in executing transformational change to improve care and to support the sustainability of Canada's publicly funded system.
Christine has worked nationally and internationally as Surveyor with Accreditation Canada and as Member of the National Council State Board of Nursing, Commitment to Ongoing Regulatory Excellence Board Committee in Chicago. She currently leads international projects for an international regulatory collaborative. She has been a Member of the Canadian Institutes of Health Research Review Board in Ottawa since 2009 and was previously a Board Member of the Victoria Hospice Society.
Christine is currently Adjunct Professor in the School of Nursing at the University of Victoria, as well as at the School of Nursing at the University of British Columbia. She holds fellowships with the Canadian Health Care Leaders and Canadian Health Services Research Foundation Executive Training for Research Application. She enjoys mentoring and supporting health-science students who will be our health-care providers and leaders of the future.
Christine is Chair of the Alzheimer Society of Canada Board of Directors and is a member of all Board committees.
Secretary
Vacant
Directors
Darcy Yamada, Alberta & Northwest Territories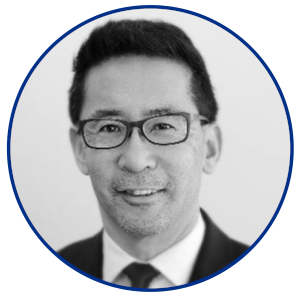 Darcy Yamada has been serving on the Alzheimer Society of Canada Board since 2021.
Darcy is a Senior Vice-President with Ernst & Young Orenda Corporate Finance Inc. in Edmonton. Darcy specializes in advising mid-market private companies on transaction strategy, mergers, acquisitions, divestitures, and raising capital from institutional and private funders.
Darcy has served on the Board of the Alzheimer Society of Alberta and Northwest Territories since 2016 and has previously served as Chair of the Audit & Finance Committee (2017-2019) and as President (2019-2021). Darcy's passion for supporting those with dementia is based on his family's history with Alzheimer's disease, including his mother, aunt, and uncle. Having experienced the impact on his family, Darcy sees the importance of improving the quality of life of those with dementia and their support networks.
Robert Piasentin, British Columbia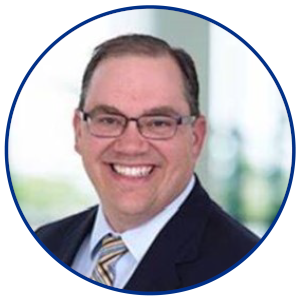 Robert Piasentin has been serving on the Alzheimer Society of Canada Board since 2020.
Robert Piasentin is an influential and highly accomplished leader in the legal and business world. Robert is Partner, Technology in the Vancouver office of McMillan LLP and is national Chair of the firm's technology law practice and national Co-Chair of the firm's start-ups and emerging companies practice. Prior to his current role, Robert spent over 15 years as an in-house lawyer in Canada and the U.K., serving as General Counsel at one of the largest Canadian IT consulting firms for almost 13 years. Robert has served seven years on the Board of the Alzheimer Society of B.C., with four of those years as Chair of the Board. He also volunteers and spends time on several other community boards, including the boards of the Frontier Collective, Baseball B.C., and the Canadian Technology Law Association (Can-Tech). Robert lives in Vancouver.
Robert is a member of the Alzheimer Society of Canada Board Governance Committee.
Ray Bisson, Manitoba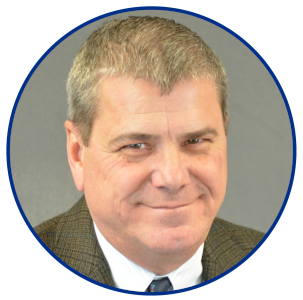 Ray has been serving on the Alzheimer Society of Manitoba Board since 2017 and has held the position of Vice-Chair and Chair since 2019. Prior to serving on the Board, Ray volunteered for several years on the Gala Fundraising Committee, including serving as Chair in 2018 and 2019.
Ray spent his career in the construction industry focusing mostly on the agricultural and industrial sectors. He held several positions over the years as an executive for a large design-build construction company including doing general management, operations and for the most part business development until his retirement in late 2020.
Outside of the Alzheimer Society of Manitoba Board, Ray also chaired boards of directors for credit union and a provincial construction-industry organization. He has also sat as a Board Member at Large for other miscellaneous boards. Ray continues to volunteer with the Alzheimer Society of Manitoba Fundraising Team to meet with potential significant donors.
Shelley Shillington, New Brunswick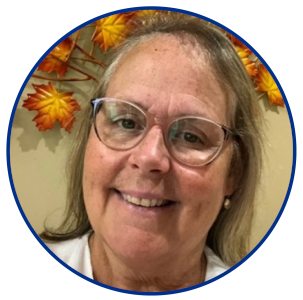 Shelley Shillington has been serving on the Alzheimer Society of Canada Board since 2020.
Shelley Shillington presently holds the position of Board President of the Alzheimer Society of New Brunswick.
As Director of Program Operations of Loch Lomond Villa, Shelley plays a huge role in education planning for the organization. With a Master Training Certificate in the U-First! program from the Alzheimer Society of Ontario, she has had the opportunity to train throughout New Brunswick. As a past Board Member of the Saint John Alzheimer Society, she has had the pleasure of working with the community. In that role, she has also provided some of her experiences with caregivers on the uniqueness of working with this special group of individuals, and she has also provided insight on how to approach responsive behaviors of the person living with dementia with person-centred approaches.
Shelley and her husband Bruce are the proud parents of three young adults and they live in beautiful Baxter's Corner. As a graduate of the University of New Brunswick's Bachelor of Physical Education program, she has expressed, "It has been a privilege to see the exciting changes to elder care in the area of lifestyle, recreation and leisure choices for this population."
Shelley has a passion for working with the dementia community. It gives her great satisfaction to share experiences and offer tools for care teams to feel more equipped to meet the challenges that can be encountered when working with these special people.
Shelley is also a member of the Alzheimer Society of Canada Board Governance Committee.
Roseanne Leonard, Newfoundland and Labrador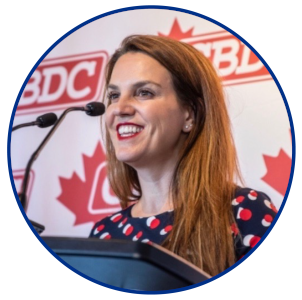 Roseanne Leonard is Managing Director with the Newfoundland and Labrador Association of Community Business Development Corporations. She has 20 years' experience working for boards of directors in the non-profit sector. To best serve the communities connected to Community Business Development Corporations, she has been certified in project management, governance, and change management.
When not working with Community Business Development Corporations, she volunteers with Skills Canada Newfoundland and Labrador and the Alzheimer Society of Newfoundland and Labrador. Roseanne enjoys working for and working alongside community leaders who volunteer to grow and sustain towns in which people can work, play, and grow old.
Lynn Murray, Prince Edward Island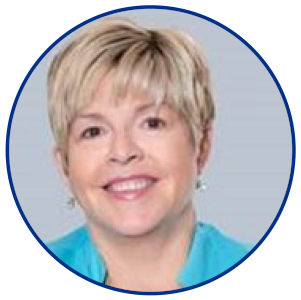 Lynn Murray has been serving on the Alzheimer Society of Canada Board since 2022.
Lynn Murray is Senior Partner with Key Murray Law, based out of its Charlottetown office. Her primary practice areas include civil litigation with an emphasis on personal injury, insurance defence, employment and labour law, professional regulation and administrative law. She is listed in Best Lawyers in Canada® in the practice areas of Administrative and Public Law, Bet-the-Company Litigation, Corporate and Commercial Litigation, Family Law, Insurance Law and Labour and Employment Law for 2022. Lynn was also named Best Lawyers' 2021 Corporate and Commercial Litigation "Lawyer of the Year."
Lynn is also recognized as a leading practitioner in the 2022 Canadian Legal Lexpert Directory for litigation, director/officers liability, and personal injury.
Lynn Murray has built a reputation for her legal work and community outreach. Since 1984, she has shared her insight of the law, often serving as a speaker at conferences and seminars in Prince Edward Island and outside of the province. Lynn has shared her knowledge on a variety of topics including ethics, insurance, employment and labour, Aboriginal law, litigation, and mediation. She has appeared before all levels of the court and at many administrative tribunals in Prince Edward Island.
Active both in her community and her profession, Lynn has served on the Board of Directors of Meritas (a worldwide network of law firms), on the Board of Governors of the University of Prince Edward Island, and as President of the Law Society of Prince Edward Island. Lynn currently serves as Past President on the Board of the Alzheimer Society of PEI, is a member of the Board of Directors of the Alzheimer Society of Canada, and is a member of the Board of Directors of PEI Crime Stoppers.
Luc Pinard, Quebec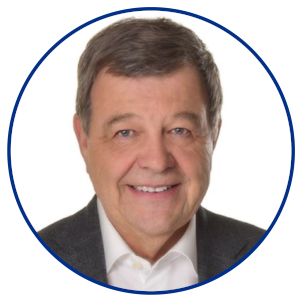 Luc Pinard has been serving on the Alzheimer Society of Canada Board since 2018.
Luc retired in January 2020 after a 41-year career with CGI Inc. He was actively involved in all of CGI's stages of development, as it grew from a very small company with a turnover of less than $1 million to become a publicly traded company eight years later. CGI has grown in the international arena as the result of several acquisitions and is today a major global player present in over 40 countries, with a turnover of almost $11 billion.
Luc has extensive and diverse professional experience. In the course of his career, he formed and led teams overseeing the implementation of enterprise resource planning, research and development, project risk management, quality management, IT functional management, information security management, innovation management, intellectual property management, and investment and internal auditing management. He further gained international experience working in Europe for several years, in both France and the U.K., and he led teams comprising people from the U.S., Europe and Asia. He also took part in several due diligence reviews in the process of major acquisitions in both the U.S. and Europe, and he participated in integration measures for those acquisitions.
Luc has successfully completed the training for and obtained the Administrateur de sociétés certifiés (ASC) designation. He has been on the Board of Directors of a regional Alzheimer Society in Quebec for 12 years and chaired that same Board for 11 years. He has been a Director on the Board of the Fédération québécoise des Sociétés Alzheimer since 2017 and has chaired that Board since 2018. He was nominated to the Board of Alzheimer Society of Canada in 2018 and has been Treasurer there since 2019.
Luc is also Chair of the Alzheimer Society of Canada Board Finance and Audit Committee.
Farhad Sethna, Director at Large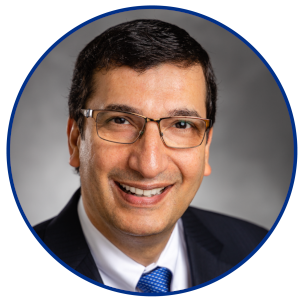 Farhad is currently Chief Corporate Services Officer at the Retirement Homes Regulatory Authority. He is responsible for finance, human resources, information technology, and project management. Farhad has held senior roles in the health-care industry over the last 25 years, both at a hospital and at organizations serving seniors and disabled individuals.
Farhad's previous board roles include being Chair of the Alzheimer Society of Ontario Board and Chair of the Achēv (formerly Centre for Education & Training) Board.
Phyllis Fehr, Director At Large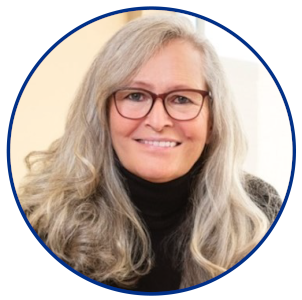 Phyllis Fehr was given a working diagnosis of early-onset Alzheimer's disease at 53 years old. Phyllis worked first as an ICU nurse and then as a dementia human rights activist, strategist, policy creator, changer, researcher, teacher, mentor, and more. Since the diagnosis, Phyllis has committed much of her time to doing anti-stigma work related to dementia and promoted the rights and abilities of people living with dementia locally, nationally, and internationally. Her policy work includes being past member of the Board for the Ontario Dementia Advisory Group, for the Advisory Group for the Ontario Dementia Strategy and for the Early Stage Working Group.
Her work includes being co-author of multiple research articles and doing keynote speaking on the lived experience of dementia, human rights and anti-stigma education. Phyllis has spoken at the United Nations on the Rights of Persons with Disabilities and to the Senate of Canada's Standing Committee on Social Affairs, Science and Technology, as well as to the World Health Organization on non-communicable diseases.
She is currently a Patient Advisor to the Board of the Alzheimer Society of Brant, Haldimand Norfolk, Hamilton Halton. She is a current Board Member of Reimagining Dementia: A Creative Coalition for Justice, is Human Rights Action Team Lead with Dementia Advocacy Canada, is an alumna of Dementia Alliance International and provides local leadership to the Empowering Dementia-friendly Communities Hamilton, Haldimand project.
Phyllis is a member of the Alzheimer Society of Canada Public Policy Advisory Committee.
Dr. Roger Wong, Director at Large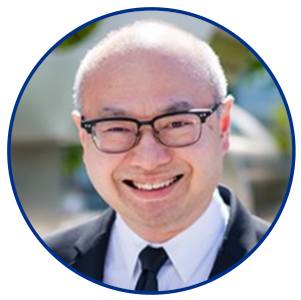 Dr. Roger Y.M. Wong has been serving on the Alzheimer Society of Canada Board since 2021.
Dr. Roger Y.M. Wong is Clinical Professor in the Division of Geriatric Medicine in the University of British Columbia (UBC) Department of Medicine and is Consultant Physician of the Geriatric Consultation Program at the Vancouver General Hospital. He is Vice-Dean (Education) in the UBC Faculty of Medicine. Dr. Wong was appointed to the Order of Canada in 2020, the first year that geriatricians were appointed to the country's highest civilian honour; the order came in recognition of his contributions to the field of geriatric medicine, including the advancement of policies, education, and specialized, culturally sensitive health care.
Dr. Wong received his MD degree with Honours in Research from the University of Alberta and completed his postgraduate and fellowship training there. He was elected to the Fellowship of the Canadian Academy of Health Sciences, one of the highest honours in the health-sciences field in Canada. Nationally, he is a member of the Royal College of Physicians and Surgeons of Canada Geriatric Medicine and Internal Medicine Examination boards, and internationally, he was elected to the Fellowship of the American College of Physicians.
Dr. Wong has received a number of prestigious awards in recognition of his exceptional national leadership in the field of seniors' health care, including the 2019 Ronald Cape Distinguished Service Award, which recognizes an individual who has made an outstanding contribution to the health care of older adults in Canada and is the highest honour given by the Canadian Geriatrics Society. He was also awarded the Lions Club International Medal of Merit, the highest honour that the Lions present. He has received a number of awards of appreciation from the Alzheimer Society of B.C. to recognize his advocacy work in the community. He has also received numerous medical-education awards, including the Royal College of Physicians and Surgeons of Canada's Duncan Graham Award for Outstanding Contribution to Medical Education for his impact on medical education across Canada, the Donald Richards Wilson Award for his excellence in integrating the CanMEDS roles, the UBC Killam Teaching Prize, the UBC Faculty of Medicine Clinical Faculty Award for Career Excellence in Clinical Teaching, and the UBC Department of Medicine Master Teacher Award.
Dr. Wong works tirelessly to advance academic and clinical health sciences related to geriatrics, and his work has made significant impact on the care for older people in Canada and the world. He was the 13th President of the Canadian Geriatrics Society, and he founded the state-of-the-art Acute Care for Elders (ACE) Unit in Vancouver, which has been implemented nationally and internationally. His clinical research focuses on hospital medicine in vulnerable older adults, including quality improvement in acute care geriatrics. Dr. Wong has made significant contributions in showcasing Canadian geriatrics around the world, culminating in his selection as the Trevor Howell Guest Lecturer in London, a prestigious honour bestowed by the British Geriatrics Society for an eminent physician or scientist with an international reputation. Dr. Wong has also received the International Visiting Professor Medal from the Australia and New Zealand Society of Geriatric Medicine, making him the first Canadian to receive this highest honour awarded by that society to an international scientist in geriatrics.
Dr. Wong has published and lectured extensively on geriatric medicine and medical education. He is also a TEDx Speaker, and his TEDx Talk has been viewed by international audiences around the world.
Dr. Wong is also Chair of the Alzheimer Society of Canada Board Research and KTE Committee.
Honorary Patron
Dale Goldhawk, Ontario