Remember me -

Fall 2022

A time to give thanks
Fall is a time for reflecting, giving thanks and planning for the future. In particular, I want to personally thank our donors for their generous support to the Alzheimer Society. Their contributions are critical in helping fund vital programs and services for people affected by dementia. Their generosity also supports promising research that explores innovative ways to prevent and treat dementia, improve lives and find a cure.
I'm delighted to share our latest fall newsletter with you — including news about the re-imagined First Link® Referral Service. Thank you for your continued interest and support to our cause.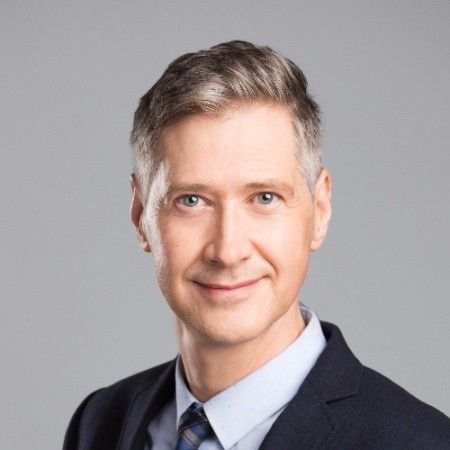 Kevin Noel
Chief Executive Officer – Interim
Alzheimer Society of Canada
Margie & Brian: Intelligent Noises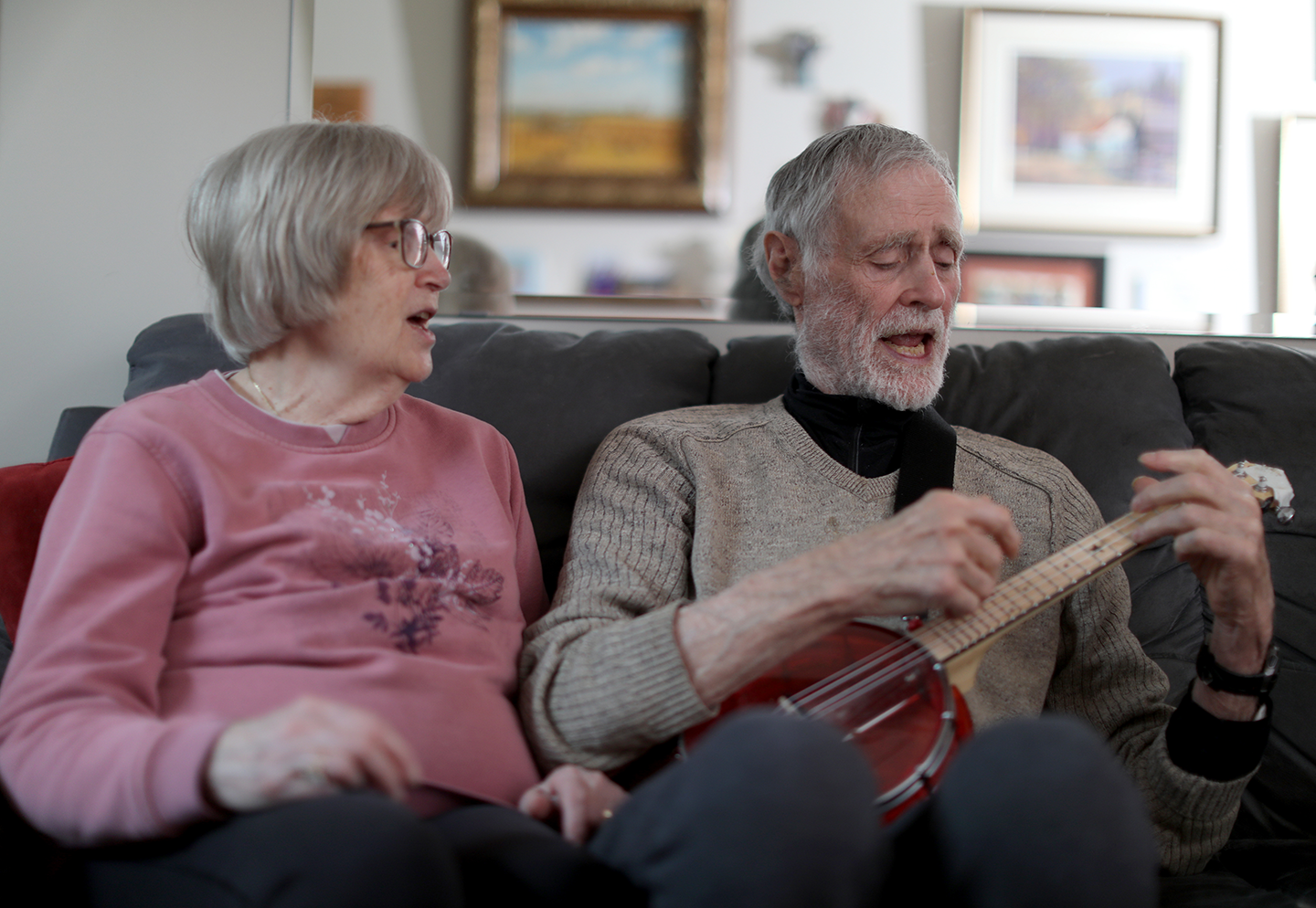 Brian and his wife Margie used to sing in a community choir — Voices in Motion — that brings together people with dementia and caregivers in Victoria, B.C. When the pandemic shifted things online, the couple joined the chorus virtually. Brian also started playing the banjo-ukulele every morning. On days when he can't find his words, he loves making "intelligent noises" on his instrument and talking to the couple's dog, Che. 
The benefits of music and the arts for people living with dementia are well-known and evidence has shown choirs are particularly promising. By integrating social, mental and physical activity, choirs can reduce symptoms, improve mood and increase connectedness and confidence. 
When you donate to the Alzheimer Society, you're helping to support local programs and services that help people like Margie and Brian as well as thousands of others in Canada, whose lives are affected by dementia.
Margie and Brian are also spreading the word about dementia by participating in Call to Mind, a University of Victoria podcast for people living with dementia. The podcast is hosted by UVic professor of nursing, Debra Sheets, who co-founded the Voices in Motion choir.
You can listen to their story at calltomindpodcast.com/episode-3
Meet our researchers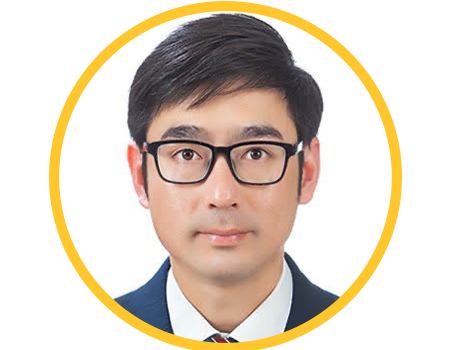 Diagnosing Alzheimer's disease still relies heavily on self-reported symptoms and tests by a doctor to assess memory and thinking skills. Lab and imaging tests are rarely performed before the onset of irreversible clinical symptoms of dementia, in part because they're costly, invasive and time-consuming.

Myeong Jin Ju at the University of British Colombia is studying whether information gained from retinal imaging would be useful in detecting and diagnosing Alzheimer's early and if it would be specific enough to rule out other retinal diseases.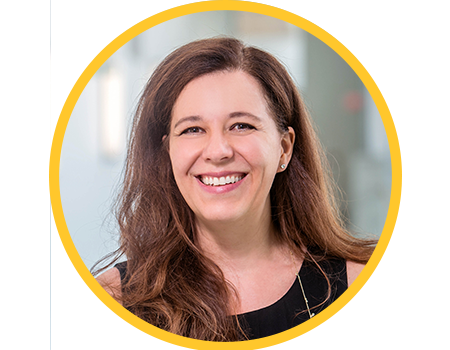 The hippocampus, located in the brain, is important for memory and produces new brain cells —a process known as neurogenesis — in adulthood. This decreases with the onset of Alzheimer's disease and is related to increased inflammation. Women show reduced neurogenesis and increased neuroinflammation.

Liisa Galea's research at the University of British Columbia finds that biological sex influences neurogenesis in the hippocampus. She is examining whether sex differences in inflammation and levels of stem cells increase cognitive decline and put women at greater risk for Alzheimer's.
For more on the research you make possible, visit alzheimer.ca/Research
A healthy fall recipe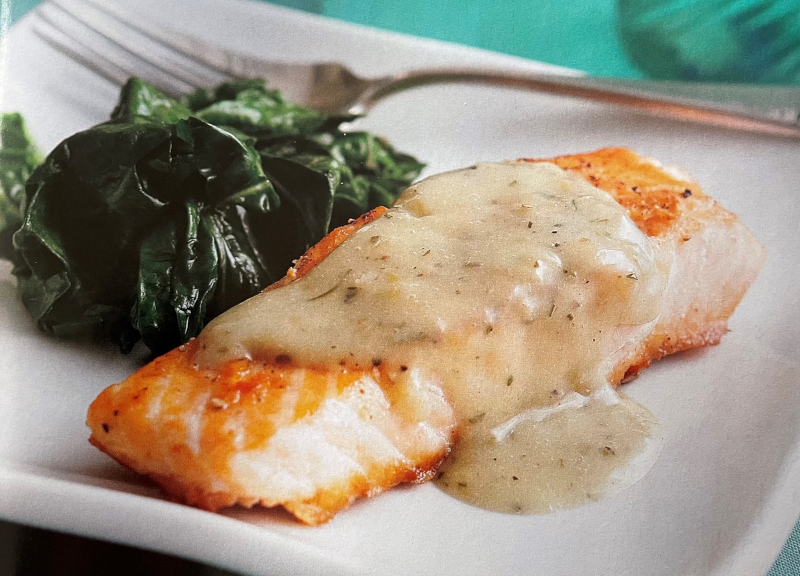 Boost your brain health with this fragrant, nutritious and delicious salmon recipe from the staff at the Alzheimer Society!
Ingredients 
4 skinless salmon fillets (1 1/2lb)
Salt/black pepper to taste
2 tbs oil
¾ cup white wine or chicken broth
3 tbs finely diced shallot
1 tsp chopped rosemary
6 tbs unsalted butter, cut into small cubes
1 tsp lemon juice
Preparation
Heat oven to 4250F. Pat salmon dry with paper towels. Season with salt and pepper.
Heat an ovenproof skillet over medium-high heat. Add the oil then the fish. Cook 2 minutes. When the underside is well browned, flip over. Cook 1 more minute, then transfer skillet to oven.
Roast 4–7 minutes for medium doneness. Using potholders, carefully remove pan from oven, transfer fish to a large plate, tent with foil. 
Pour off excess fat from skillet. Blot remaining oil but leave browned bits. Return pan to high heat and add wine, shallots and rosemary. 
Stir until wine is nearly evaporated, 3–4 minutes. Remove from heat, whisk in butter cubes until sauce is thick and creamy. 
Stir in lemon juice, season with salt and pepper to taste, and serve over the salmon.
For tips and advice on reducing the risk of dementia through healthy habits, please visit Brain-healthy Tips
 
Monthly Donor Corner: Why I Give
A lifelong friend of mine, Ralph, had Alzheimer's disease for about 12 years and died two and a half years ago. During his illness, I took him to weekly music sessions at the local fiddle society. In spite of his loss of memory and, eventually, his inability to communicate verbally, Ralph played his fiddle almost to the end of his life. I give my donations in his memory.
- Terry S.
If you're not already a monthly donor, please join now.
Your dollars at work: The First Link® Referral Service Re-imagined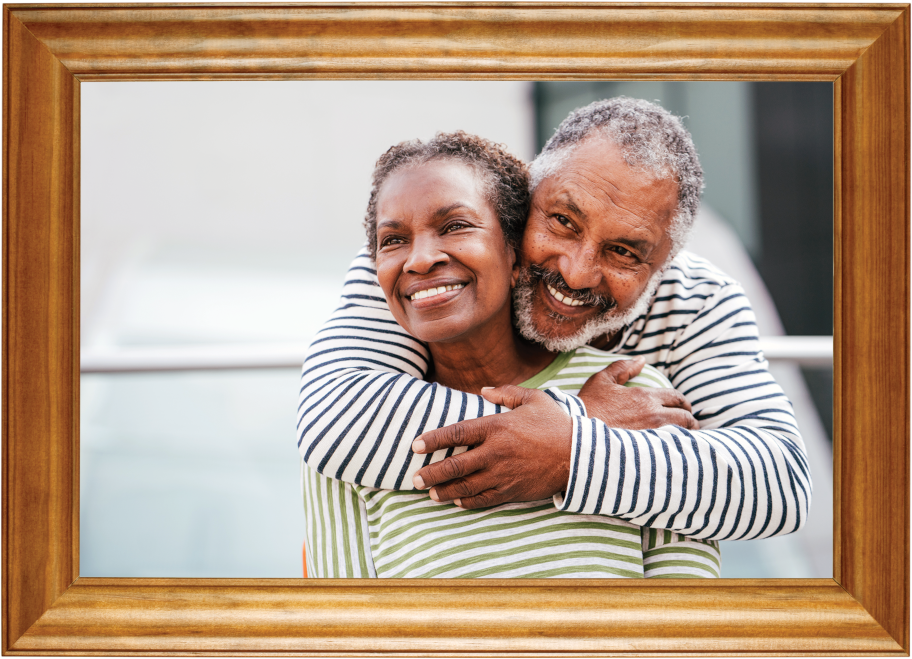 The Alzheimer Society's Referral Service offers people diagnosed with dementia their First Link® to turn to for support, care, knowledge, expertise and referrals.
With more than half a million Canadians living with dementia, a number expected to reach more than one million by 2034, the Alzheimer Society is continuing to enhance its support for First Link®. In this way, people living with dementia and their caregivers can have access to all the services available in their community throughout the progression of the disease.
To learn more about how First Link® works, visit alzheimer.ca/FirstLink
Words of Appreciation
"My husband had dementia and the Alzheimer Society was such a help to me. I don't know what I would have done without them."
"30 years ago my mother had this disease. The diagnosis came late and we were faced with the unknown. The Society helped us understand it."
"My wife suffered from Lewy body dementia. The Alzheimer Society arranged a weekly visit from a worker to give me a break. Your support was always available and readily given."
"To contribute to the Alzheimer Society is to invest in our future."
 
Make an investment in People Living with Dementia
A donation of publicly traded securities is an easy and effective way to ensure the work you believe in continues. You can donate your securities now and make an immediate impact, or you can donate them as part of your estate planning and change lives for generations. The Alzheimer Society will issue you a charitable tax receipt for the fair market value of the security on the date of transfer into our brokerage account.
There are tax benefits as well. By donating your stock, bonds or mutual funds, you can realize tax savings by eliminating the capital gains on the donated securities. 
To learn more about making a gift of stocks, please contact Dylan Doyl at 1-800-616-8816, ext. 2971, by email at [email protected] or visit alzheimer.ca/GiftsOfStock
Donate Now