Remember me -

Winter 2021

Thank you for your support in 2021
Your continuous interest in our newsletter helps to raise awareness about dementia and spread the word about vital programs and services that improve the lives of people touched by this this disease and their caregivers. Your interest also enables us to raise funds to invest in critical dementia research.
In our last newsletter of 2021, I'm pleased to share stories of impact, provide helpful holiday tips and introduce you to an up-and-coming dementia researcher. I'm excited by all the bright new minds in the field and I'm optimistic that any one of the 25 promising research projects the Alzheimer Society funded this year could unlock an important piece of the puzzle. With your continued interest and support we will keep pushing boundaries to spark new ideas.
If you are able, please make your end-of-year donation today. Your gift before December 31st will be matched to make 2X the impact.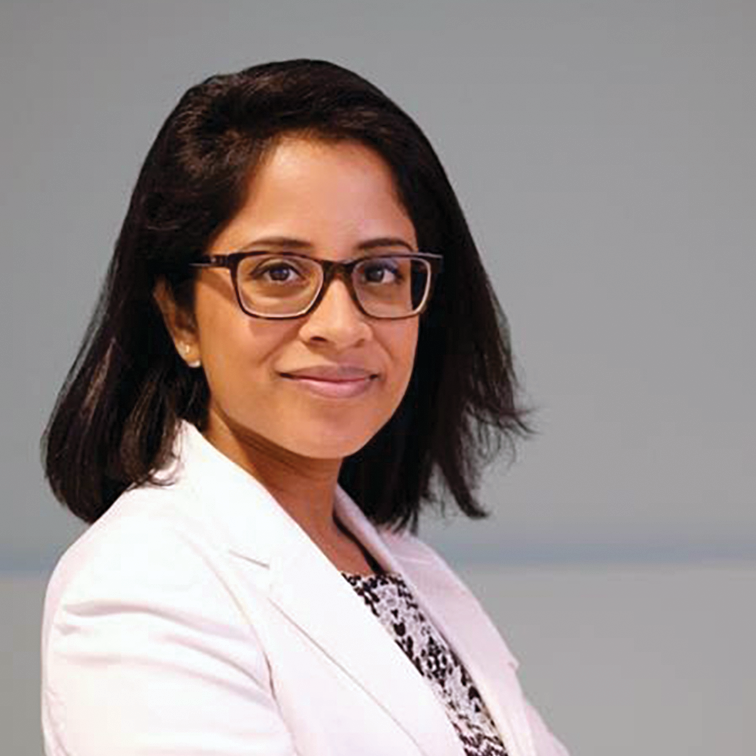 Dr. Saskia Sivananthan
Chief Science Officer
It helps to put a name on what is happening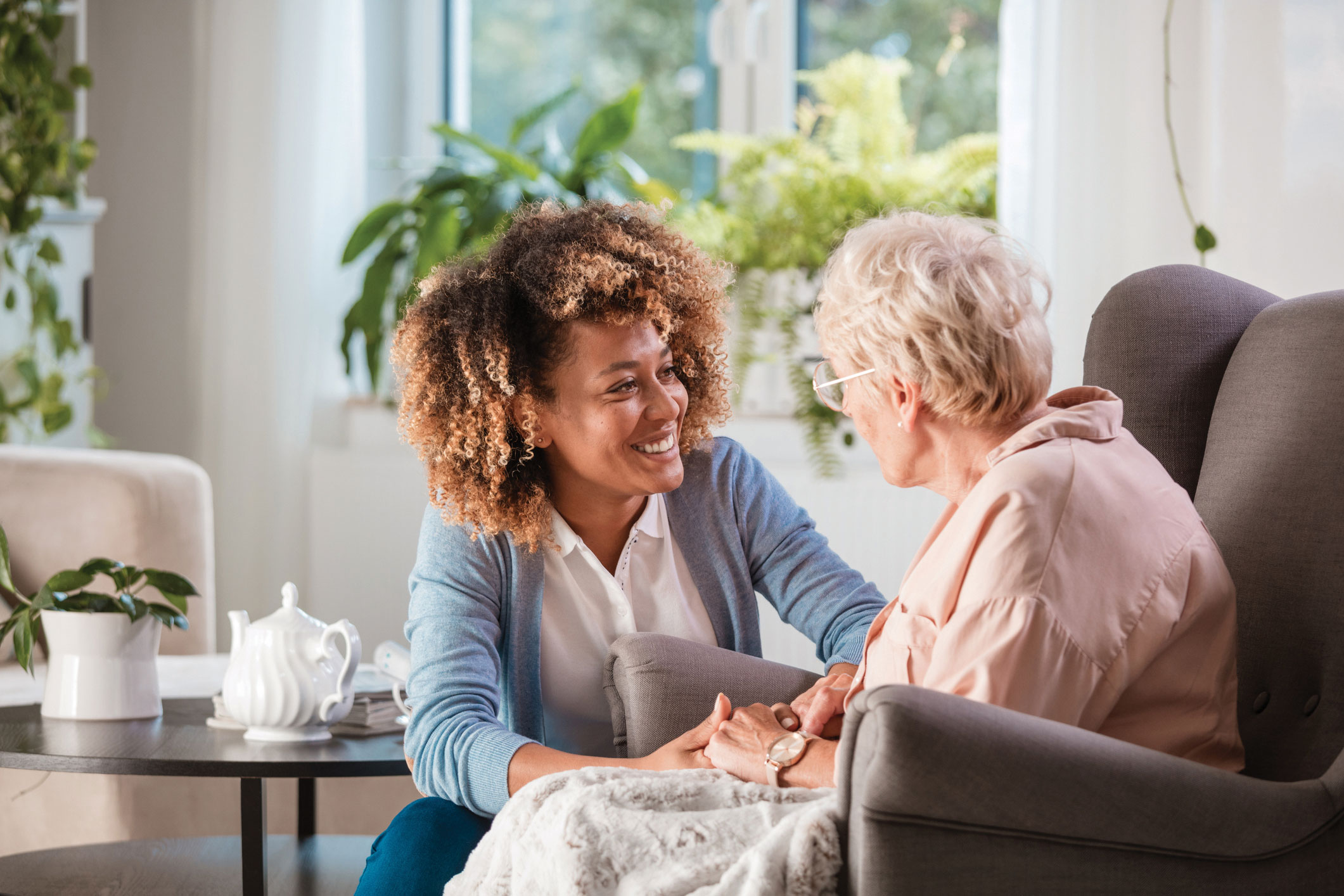 Because of the fear and stigma around dementia, many people are hesitant to pursue a diagnosis. However, an early diagnosis can help you understand what's happening and prepare you for the challenges ahead.
Why get an early diagnosis? It can help you or your family member:
Make informed choices about your (or their) care, now and in the future, as well as make decisions about legal and financial matters.
Use treatments more effectively

—

medications and therapies are usually most effective in the early stages of the disease.
Take part in clinical trials for new drugs or treatments.
Benefit from local Alzheimer Society information, support and education programs.
Focus on what's important and set priorities

—

such as spending more time together, travelling, pursuing new goals, or deciding when to stop working.
Jennifer's story: Caregiving during the pandemic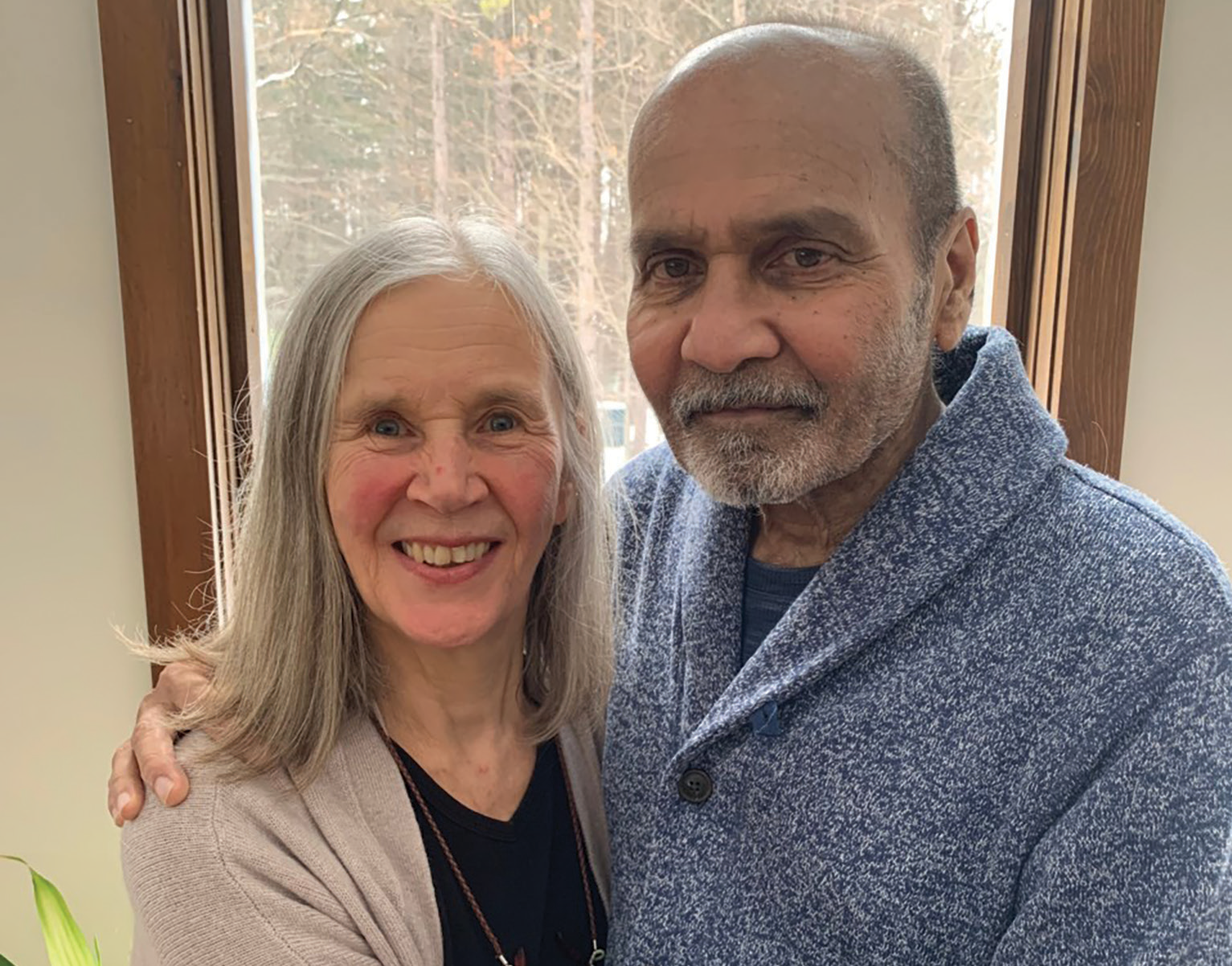 Like so many other caregivers, Jennifer Dance has struggled with the added stress and isolation caused by the COVID-19 pandemic. Although she and her partner, Feroze, who lives with Alzheimer's disease, participate in online Alzheimer Society programs, the cancellation of in-person programs has taken a toll. "I miss having time to myself," says Jennifer. "Feroze is always following me around. I'm his security blanket."
Jennifer has also noticed a steady decline in Feroze's cognitive abilities this past year. "With raising children, you are constantly looking for the firsts. But now, I find myself looking for the lasts," she says.
To help her cope, Jennifer has regular online chats with other caregivers she met through her
local Alzheimer Society. "They are the only other people in the world who really understand
what we're going through," she says.
For caregiver support in your area, visit alzheimer.ca/Find.
Meet our researcher: Erica Dove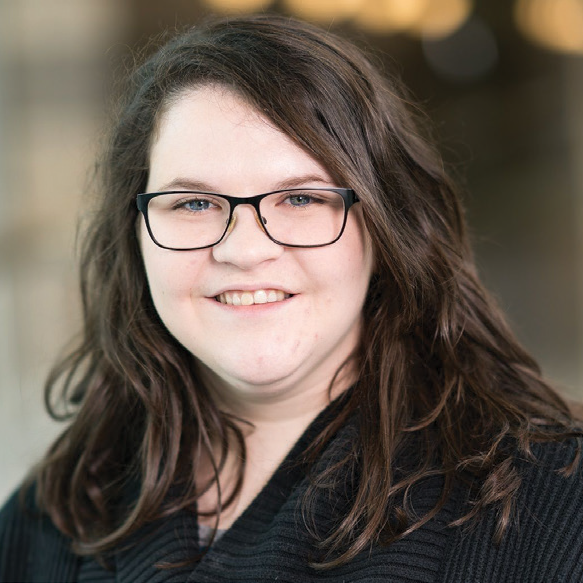 Erica Dove, a University of Toronto PhD student, became interested in dementia research after her grandmother was diagnosed with Alzheimer's disease. Erica's research is focused on using technology to improve the quality of life of people living with dementia.
With funding she received from the Alzheimer Society Research Program's Doctoral Award, Erica plans to design and test an exer-game (a video game you play by moving), aimed at improving balance and reducing falls. People with dementia are up to 8 times more likely to fall than older adults without dementia. Falling can lead to life-altering injuries and loss of independence. Erica hopes her exer-game program provides people touched by dementia with a safe and accessible way to stay active and engaged.
For more on the research you make possible, visit alzheimer.ca/Research.
Monthly donor corner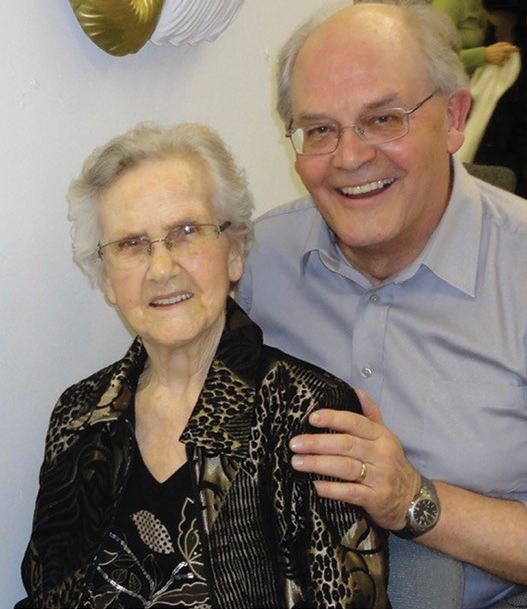 I became a monthly donor in memory of my mother, who was diagnosed with Alzheimer's disease near the end of her life and in honour of a dear friend who is currently living with dementia. We have been friends for a long time, and she is the godmother to one of my daughters. Because of the pandemic, I haven't been able to visit and I miss her. Her husband tells me that she hardly speaks anymore and when she does, it's very difficult to understand her. Making a monthly donation to the Alzheimer Society is a way for me to do something to help.

- Lionel L.
If you're not already a monthly donor, please join now. If you sign up before December 31, 2021, your monthly gift will be matched for one whole year.
Brighten someone's day with a visit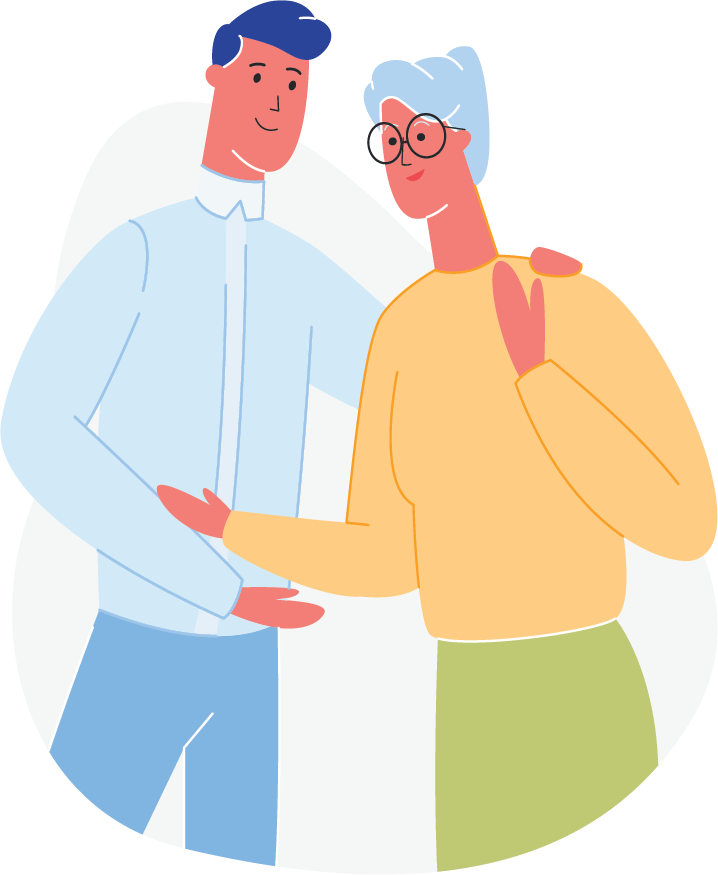 Visiting people who are living with dementia can be a great source of comfort and support for them and their caregivers. But often, people aren't sure what to say or do. Here are a few tips to prepare you for your visit:
Arrange a convenient time

—

choose a time that is best for the person you're visiting. Shorten your visit if the person shows signs of fatigue.
Introduce yourself. If the person seems confused, identify yourself and why you are there. For example, "It's Jane. I came to visit you today."
Come prepared with a few potential topics of conversation, such as pleasant and/or humorous experiences you both shared.
Pace the conversation

—

allow time for them to process what you're saying and respond.
Establish connection through a common interest. Focus on the person's talents and abilities.
The person you are visiting may repeat themselves often during your visit. Be patient and respond each time.
If the person is less verbal, communicate through expression, touch and tone. Remember, your presence is still felt by the person. Smile, hold their hand, speak in a friendly, positive manner.
For more information, visit alzheimer.ca/MeaningfulVisits.
Your dollars at work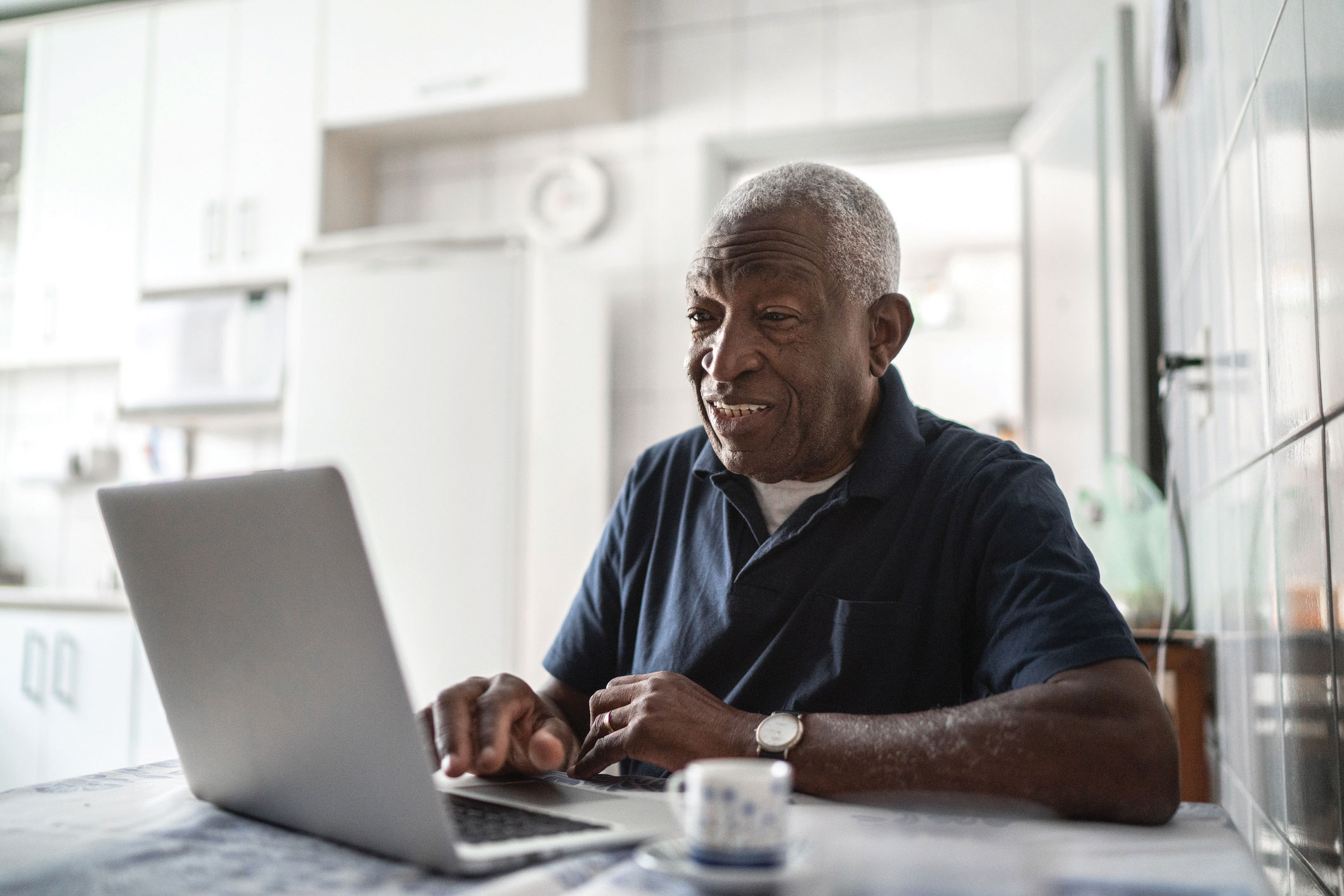 To help you stay connected, informed and supported, your local Alzheimer Society offers a range of virtual learning tools and webinars — live and on-demand. Topics include tutorials on how to join a virtual meeting, help navigating the healthcare system, safety tips for seniors, preparing for a move to a long-term care home, and more.
For online resources in your area, visit your regional Alzheimer Society website.
Words of inspiration from our donors
"I feel sad because dementia research is not getting the attention it should and everyone living and trying to cope with this disease deserves help and compassion."
"I have family and friends who were afflicted with this terrible disease. I am looking forward to the day when we discover a cure."
"Hopefully one day research will prove that there is a cure, that no son or daughter will ever experience their parents not remembering them..."
Tips to reduce holiday stress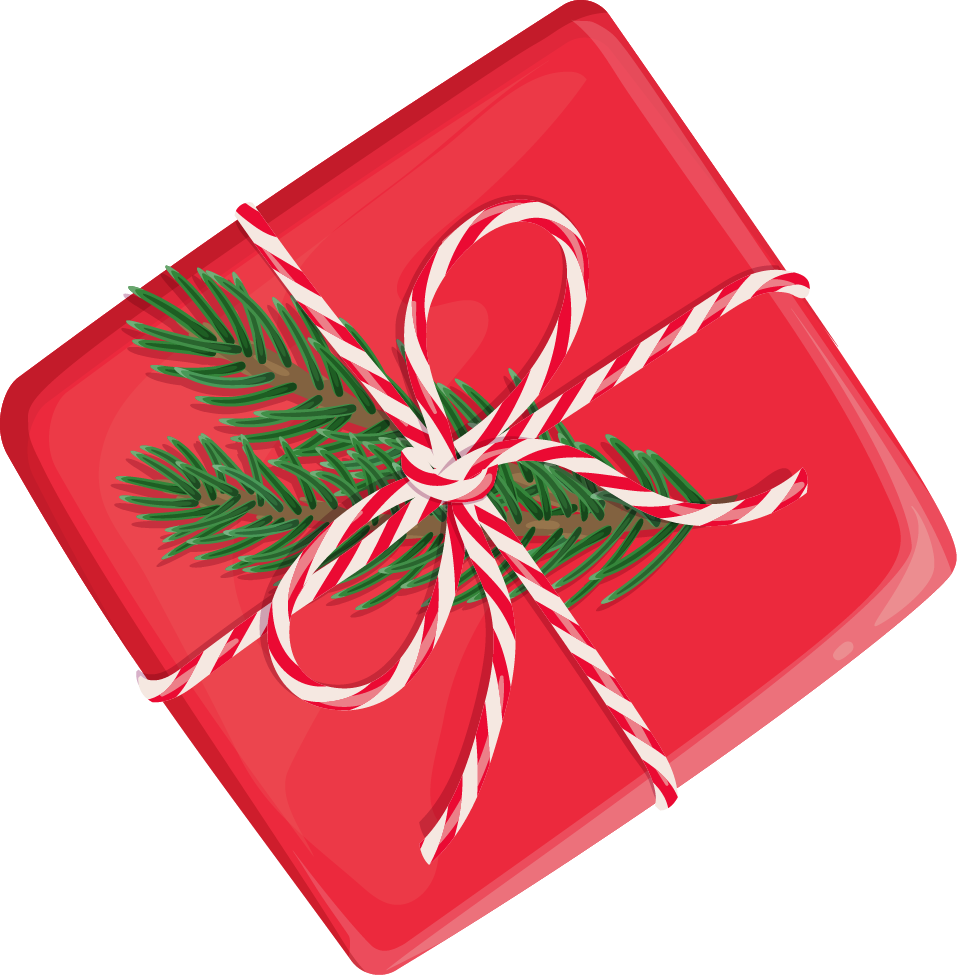 Large groups, unfamiliar places, noise and excitement can create a lot of anxiety for people living with dementia. This can make the holiday season stressful for them and their families. Here are some tips to help make the holidays more enjoyable for everyone:
Set realistic expectations.
Plan smaller get-togethers.
Keep celebrations short, or, at longer gatherings, bring the person with dementia only for the most meaningful part of the event.
Choose familiar places for events to help avoid confusion.
Find a quiet area where the person can retreat and have someone keep them company.
Do things that have special meaning such as looking at old family photographs or singing songs.
Your gift of a lifetime
In my role with the Alzheimer Society, I'm reminded every day of the incredible capacity for kindness and generosity our donors have. With every gift you give, you make a real difference in the lives of people touched by dementia.
But as you know, Canada is facing a dementia crisis. By 2034, the number of Canadians living with dementia will double to 1 million and the number of people thrust into the role of caregiver will skyrocket.
To keep supporting the fight against dementia and ensure the important work you believe in continues, please consider including a gift to the Alzheimer Society in your will. Your thoughtful gift will help us hire and train more frontline professionals and expand our programs to ensure support is available for every Canadian touched by dementia. You'll also help fund critical research that could turn the tide on this devastating disease.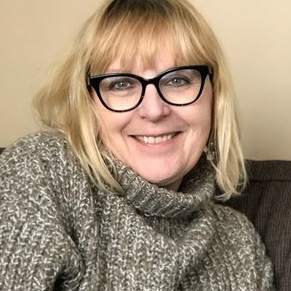 Dana Lecours
Donor Relations & Stewardship
For more information, contact me at 1-800-616-8816 ext. 2951, by e-mail at [email protected], or visit alzheimer.ca/GiftInYourWill
Developed in partnership with

RBC Wealth Management Royal Trust is a proud partner of the Alzheimer Society of Canada Legacy Giving initiatives.
®/TM Trademark(s) of Royal Bank of Canada. RBC and Royal Trust are registered trademarks of Royal Bank of Canada. Used under license.