2018 funding results
The Alzheimer Society Research Program (ASRP) celebrates 30 years of funding Canadian researchers in the field of Alzheimer's disease and other dementias. We are pleased to announce the following 2018 ASRP grants and awards.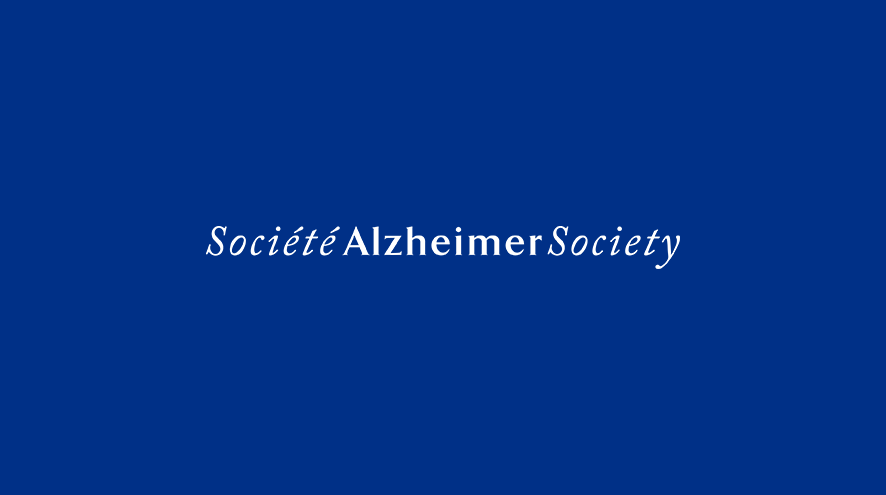 Aetiology (studying the cause of dementia)
Selena Maxwell
Dalhousie University, Halifax, NS
Project: Generating pathological and genetic profiles of tauopathies

$20,000 - Biomedical, masters (CCNA only) award

"Memory impairment is a hallmark of Alzheimer's disease which contributes to loss of independence. I'm currently researching a highly connected, understudied area of the brain called the prefrontal cortex which is thought to be involved in memory. My research will provide further evidence that the prefrontal cortex is a critical area whose loss of function results in memory loss."
Caregiver support
Pamela Durepos
McMaster University, Hamilton, ON
Project: Caring ahead: Development and evaluation of a questionnaire to measure preparedness for end-of-life in dementia

$66,000 - Quality of Life, doctoral award

"Many family caregivers and people with dementia feel unprepared and unsupported at the end of life because dementia is unpredictable and palliative care is not optimal. Caregivers who feel unprepared struggle with decision-making for their loved one, suffer from intense grief and problems with health or functioning after death. By understanding and then assessing how prepared caregivers feel, healthcare professionals can improve palliative care and advance end-of-life care and planning."
Developing treatments
Nahum Sonenberg
McGill University, Montreal, QC
Project: Targeting mRNA translation initiation in Alzheimer's disease

$150,000 - Biomedical, grant

"We are trying to understand how proteins are assembled in the brain, and how this process is involved in brain development, in aging and in brain disorders. We have identified a key player in the development of Alzheimer's cognitive problems, a potential drug to target this player, and are investigating the effectiveness of his drug in several aspects of this disease."
Jun-Feng Wang
University of Manitoba, Winnipeg, MB
Project: Txnip as a potential novel therapeutic target for Alzheimer's

$149,900 - Biomedical, grant

"The protein Txnip contributes to inflammation and brain damage in Alzheimer's disease. If we're able to establish Txnip as a promising site for eary treatment, then, we'll be able to explore a variety of drugs and treatment options. Some of these could be effective in slowing the progress of Alzheimer's and/or alleviating the symptoms for those living with the disease."
Vania Prado
University of Western Ontario, London, ON
Project: Modulation of brain inflammation in Alzheimer's dementia using microglial chemogenetics

$150,000 - Biomedical, grant

"My study will test a novel therapeutic approach to activate a special class of neurotransmitter receptors specifically on brain immune cells. If successful, in the future it could be adapted to be used in humans to treat dementia."
Aja E. Hogan-Cann
University of Western Ontario, London, ON
Project: Regulation of microglia-derived neuroinflammation in Alzheimer's disease

$66,000 - Biomedical, Alzheimer Society Research Program, Dr. and Mrs. Albert Spatz doctoral award

"I'm currently researching microglia, the immune cells of the brain. By manipulating the activity of these cells, I hope to improve memory in mice by decreasing inflammation in the brain. By learning more about the complex mechanisms of Alzheimer's disease using animal models, we can come up with potential therapies to improve the quality of life for both patients and their caregivers."
Diagnosis and detection
Rosanna Olsen
University of Toronto, Toronto, ON
Project: Characterizing brain changes that predict the development of dementia in older adults

$216,640 - Biomedical, new investigator grant

"My work uses magnetic resonance imaging (MRI) to discover the brain changes that occur in dementia even before an individual notices any memory problems. This research will enable earlier diagnoses of dementia, which is critical for effective treatment of the disease."
Jessica Robin
Baycrest, Toronto, ON
Project: Characterizing structural and functional changes to human entorhinal cortex prior to Alzheimer's disease onset

$83,000 - Biomedical, postdoctoral award

"Alzheimer's disease is a devastating diagnosis and the number of people affected is ever-increasing. It is critical to invest in research in this area if we are to reduce the impact of the disease and eventually find a cure!"
Da Ma
Simon Fraser University, Burnaby, BC
Project: Quantitative in-vivo multi-modal retinal imaging to study the longitudinal progression of tau pathology using transgenic mice

$83,000 - Biomedical, postdoctoral award

"I'm developing a novel imaging system to detect Alzheimer's-associated abnormal form of protein by looking at the back of the eye. Eye imaging can be a cheaper and easier way for population screening to achieve early diagnosis and future treatment effect."
Caroline Dallaire-Théroux
Université Laval, Quebec City, QC
Project: Corrélations radio-pathologiques dans la maladie d'Alzheimer : Identification précoce par IRM pré-mortem

$66,000 - Biomedical, Dr. and Mrs. Albert Spatz doctoral award

"My work focuses on the development of new neuroimaging techniques for the early identification of brain changes associated with Alzheimer's disease before patients have crossed the boundary of clinical dementia. This innovative project will generate significant benefits, including early diagnosis and intervention by clinicians, and will facilitate research for new drugs that can slow or even cure the disease."
Sven Joubert
Université de Montréal, Montreal, QC
Project: Assessment and prognostic value of semantic memory in Mild Cognitive Impairment

$119,934 - Quality of Life, grant

"Our research aims to identify useful clinical tests in detecting very early Alzheimer's disease and will provide clinicians with better tools that may contribute to improving diagnosis and the outcome of persons with memory difficulties."
Improving care and support for people living with dementia
Pia Kontos, Sherry Dupuis
Toronto Rehabilitation Institute - UHN, Toronto, ON
Project: Reducing dementia stigma and fostering relational caring using research-based film

$119,831.37 - Quality of Life, grant (stigma)

"We are researching the impact of a filmed version of a research-based drama entitled, Cracked: new light on dementia, on the attitudes, beliefs, and practices of formal care providers and family carers of persons living with dementia in community-based care settings, and members of the general public. With Cracked we are challenging stigma (e.g. stereotypes, prejudice, discriminatory practices) associated with dementia because it creates social exclusion and marginalization, deprives persons living with dementia of dignity, and threatens their well-being and quality of life."
Claude Vincent
Université Laval, Quebec City, QC
Project: Dementia dogs: Their impact on community-dwelling persons with mild to moderate dementia

$119,995 - Quality of Life, grant

"Individuals with mild to moderate dementia, and their caregivers, may benefit from the support of a dementia dog, a dog trained to provide cues and companionship, improve activity levels and wayfinding, and enhance well-being and connection."
Gina Bravo
Université de Sherbrooke, Sherbrooke, QC
Project: A nationwide study of the attitudes of informal caregivers of persons with dementia towards extending medical assistance in dying to incompetent patients

$101,807 - Quality of Life, grant

"I want to know how best to respond to the needs of older adults with dementia, taking into account their healthcare preferences for end-of-life care. International studies indicate that some people with dementia do not want to live for years with this condition, and may request medical assistance in dying (MAiD) somewhere along the disease trajectory. Our research will inform decision-makers on how best to respond to such complex requests, thereby affecting the lives of people with dementia."
Hannah O'Rourke
University of Alberta, Edmonton, AB
Project: Feasibility and acceptability of personal contact interventions to address loneliness for people with mild-to-moderate dementia in long-term care

$179,988.17 - Quality of Life, new investigator grant

"This research focuses on 'personal contact interventions' that help the person with dementia have regular, positive, and meaningful interaction with another person or an animal, helping them to feel more socially connected and less lonely. If the interventions work well, they can be used in clinical practice to improve the lives of people with mild to moderate dementia, and further adapted for use with people with severe dementia."
Lillian Hung
Simon Fraser University, Burnaby, BC
Project: Innovating together: WORKing with technologies in dementia (IT WORKs)

$83,000 - Quality of Life, postdoctoral award

"My research looks at using technology (iPad and videos) to help improve safety and quality of dementia care in the hospital setting. This project involves showing people with dementia who are staying in a hospital a one-minute video of family providing a reassuring message – a practical way to enable person-and family-centered care."
Juanita Bascu
Regina, University of Regina, SK
Project: Dementia, stigma, and rural aging: "It is somewhat of a taboo topic."

$83,000 - Quality of Life, postdoctoral award

"My research examines rural seniors' perspectives of the supports, challenges and actions to reduce stigma of dementia in rural communities. By addressing issues of stigma related to poor cognitive health, the aim of my research is to improve the quality of life for people with dementia as well as for their caregivers."
Natasha Gallant
University of Regina, Regina, SK
Project: Harnessing the power of technology to assist older adults in long-term care

$66,000 - Quality of Life, doctoral award

"In long-term care facilities, many residents are living with Alzheimer's disease and related dementias. These residents are not usually able to self-report their pain. As part of a larger project, we are developing an affordable computer vision system that would automatically detect and monitor pain behaviours displayed by residents."
Risk and prevention
Rona K. Graham
Université de Sherbrooke, Sherbrooke, QC
Project: The causes and consequences of olfactory system dysfunction in Mild Cognitive Impairment (MCI) and its modulation as a therapeutic approach

$150,000 -Biomedical, grant

"The overall goal of my research is to understand in more detail the olfactory system dysfunction observed in MCI and to determine if olfactory therapy results in rescue of the olfactory dysfunction and importantly, cognitive deficits. For the average person living with Alzheimer's disease, this work will highlight the need to assess their olfactory function and if required, emphasize the hazards associated with olfactory dysfunction and the tools that may be put in place to help alleviate these dangers."
Neda Rashidi-Ranjbar
University of Toronto, Toronto, ON
Project: Neural mechanisms of transcranial Direct Current Stimulation Plus Cognitive Remediation in the prevention of cognitive decline and Alzheimer's dementia

$66,000 -Biomedical, Dr. and Mrs. Albert Spatz doctoral award

"This project focuses on the potential preventative treatments for elderly at risk of Alzheimer's disease and other dementias. If we can better understand how the treatment might work and predict who will respond to such treatment, our study could impact clinical care through dementia prevention."
Rachel Lackie
University of Western Ontario, London, ON
Project: Regulation of amyloid toxicity in Alzheimer's disease by the co-chaperone stress-inducible phosphoprotein 1

$66,000 -Biomedical, Dr. and Mrs. Albert Spatz doctoral award

"I study a particular protein, STI1, that is a key component of the cell's quality control system that can protect brain cells and stop corrupt protein clumping. Our work will reveal whether STI1 may increase brain cell resilience to toxic protein aggregates, which are hallmarks of Alzheimer's disease."
Teresa Liu-Ambrose
University of British Columbia, Vancouver, BC
Project: Buying time: Improving sleep and cognitive function in older adults with Mild Cognitive Impairment

$120,000 -Quality of Life, grant

"I'm currently studying ways to improve sleep quality in older adults with mild cognitive impairment with the goal of improving cognition. My research may help improve the quality of life of individuals living with dementia, as better sleep can not only help with cognition, but it can also impact physical health."
Tomiko Yoneda
University of Victoria, Victoria, BC
Project: Change in personality and cognitive functioning: A coordinated analysis of multiple longitudinal studies

$66,000 -Quality of Life, doctoral award

"My research will investigate the extent to which change in cognition and change in personality traits are related, using data from several high-quality longitudinal studies of aging."
Therapy
Michael Jackson
University of Manitoba, Winnipeg, MB
Project: Cell signalling cascades that direct microglial activation outcome in Alzheimer's disease

$150,000 - Biomedical, grant

"We are researching how brain immune cells, called microglia, contribute to memory loss in Alzheimer's disease. By identifying potential approaches for harnessing the beneficial functions of microglia while preventing their detrimental actions, our research provides hope that new therapies can be developed that are able to halt, or altogether prevent, Alzheimer's disease progression."
Emmanuel Planel
Université Laval, Quebec City, QC
Project: Targeting tau pathology by modulating temperature

$150,000 - Biomedical, grant

"We hope that our study will explain why sauna bathing decreases the risk of Alzheimer's disease and help develop treatments or life-style strategies to check the advance of the disease."
Rikke Hahn Kofoed
University of Toronto, Toronto, ON
Project: A combined therapy targeting amyloid and TrkA using MRI-guided focused ultrasound gene and drug delivery in a mouse model of Alzheimer's disease

$83,000 - Biomedical, postdoctoral award

"I will target two of the key processes behind the development of Alzheimer's disease, namely protein accumulation and loss of neuronal connections. Previous therapies focusing solely on one have failed in the clinic, so I'm proposing this combination therapy as a new treatment strategy. My hope is to lay the groundwork for a new therapeutic strategy, which could ultimately lead to the development of future disease modifying treatments for Alzheimer's."
Veronica Guadagni
University of Calgary, Calgary, AB
Project: Alzheimer's disease, exercise and sleep: Mechanisms and mediators

$83,000 - Quality of Life, postdoctoral award

"Aerobic exercise is a feasible intervention to improve sleep quality in individuals with Alzheimer's disease. Improvements in sleep will improve brain health and therefore slow down disease progression or simply improve the quality of life of those affected and their caregivers."
Lauren Bechard
University of Waterloo, Waterloo, ON
Project: Enhancing the use of physical activity for the prevention and management of dementia: from population-level to person-centered

$66,000 - Quality of Life, doctoral award

"I'm currently researching health promotion through physical activity for persons living with dementia. The problem I'm trying to solve is how we can create more inclusive spaces and opportunities for persons living with dementia to participate in physical activity. The tools and knowledge I'm developing will help community exercise providers understand the unique needs and abilities of persons living with dementia for exercise participation."