National Day for Truth and Reconciliation
Canada
read
Today marks the first National Day for Truth and Reconciliation, and we honour the survivors and mourn the lost lives of the children who were in the residential school system and the families and communities who also lost their history and memories, languages, ways of life and still experience the intergenerational trauma of this system.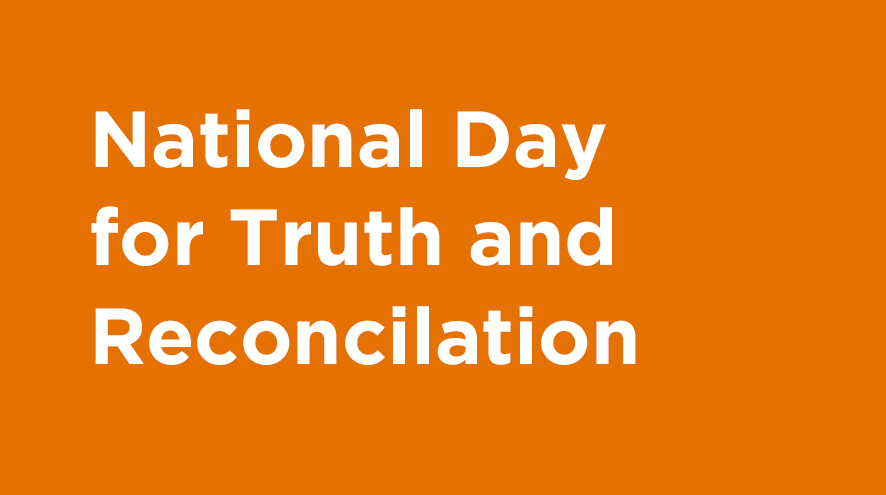 At the Alzheimer Society of Canada, we recognize the impact that trauma, depression, and other survivor health risks can have on the occurrence of dementia and the ability to cope.  We are committed to support and encourage all practices and methods of social and racial justice that will promote the safety, prosperity and health of Indigenous communities. 
As we commit to this support, we pledge to listen and learn about the experiences these communities have faced and how we can support Indigenous-led health initiatives. We will continue to grow as an organization to collaborate with Indigenous communities on understanding their needs, perspectives, and the cultural context of Indigenous health.
Indigenous experts in the dementia field have been doing vital research identifying links between cultural genocide (of which residential schools have been a part) and dementia issues. In the latest World Alzheimer's Day 2021 report, a team led by Dr. Jennifer D. Walker – Haudenosaunee member of Six Nations of the Grand River and associate professor in health sciences at McMaster University – describes current research on the higher rates of dementia for Indigenous peoples, globally, compared to non-Indigenous populations. 
"These collective higher rates are rooted in colonial disruption and collective trauma that affect diverse Indigenous nations worldwide," Dr. Walker and her colleagues explain. They add, "It is critical for healthcare providers to comprehend that dementia is influenced by intergenerational social traumas experienced as pervasive poverty, accumulative psychosocial adversities, racism, cultural genocide and social exclusion."
Other research by Dr. Danielle Alcock, member of the Chippewas of Rama First Nation and regional practice lead at the Southwest Ontario Health Access Centre, has pointed out that Canada has far to go when adequately resourcing First Nations communities for dementia care.
Dr. Alcock's March 2021 presentation on Indigenous female caregiving for loved ones with memory loss cited a House of Commons paper indicating that "while there are currently over 630 First Nation communities in Canada, very few First Nation communities have their own long-term care facilities. According to information provided by ISC, only 53 long-term care facilities are managed by First Nations across the country."
Please join us in our mission as we recognize today in listening, learning and growing.
If you have questions, thoughts, or ideas for us please connect with:
Ngozi Iroanyah
Manager, Diversity and Community Partnerships
[email protected]