Pre-Budget Submission
Read our current and past submissions ahead of the provincial budget.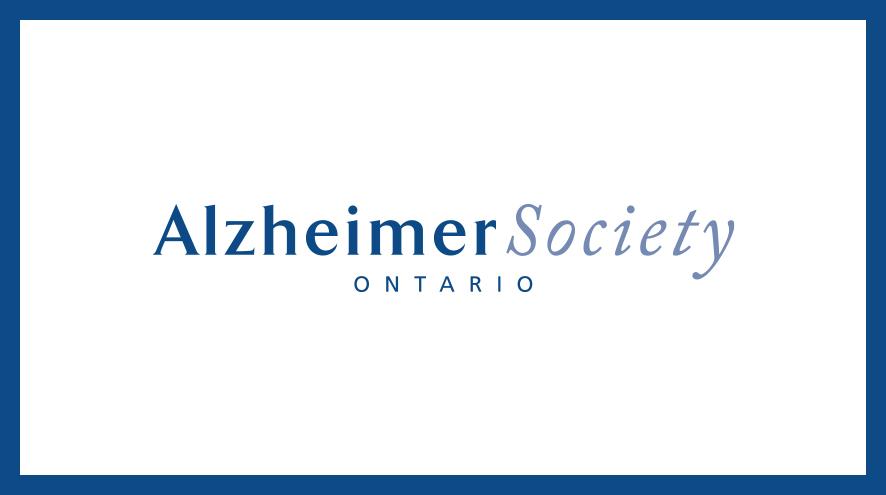 Pre-Budget Submission
Each year the Alzheimer Society, along with dozens of other organisations and individuals, submits recommendations for funding and policy ideas we want to see included in the annual provincial budget. This submission lays out our top priorities for improving dementia care in Ontario.
Our most recent 2023 submission, entitled "No Time to Lose", makes 13 targeted recommendations:
Make a public commitment to renewing Ontario's Dementia Strategy
Appoint Ontario's first-ever Dementia Secretariat
Develop a clear and consistent dementia care pathway, including planning for future treatments
Support more Ontarians living with dementia, their care partners, and families with an investment of $3.26 million in First Link® System Navigation
Lower hospitalisation rates for newly admitted long-term care residents with $21.98 million in funding for transitional activation support
Invest $7.56 million to divert people living with dementia away from emergency rooms and back where they want to be: at home
Expand access to dementia-specific respite services with an initial annual investment of $93.5 million
Provide an additional layer of community-based options for 2,500 older Ontarians with complex care needs through a $57 million investment in assisted living and supportive housing
Expand diagnostic capacity through a $10 million investment in PET scan centres serving Hamilton, London, Sudbury, and Toronto
Create, sustain, and expand interprofessional teams in geriatric clinics at an annual cost of $15 million
Stabilise MINT Memory Clinics with an immediate one-time investment of $11 million
Introduce a fully refundable Primary Caregiver Tax Credit at an approximate annual cost of $369.6 million
Equalise wages between hospital and home and community care workers performing equal work, at an approximate cost of $470 million
Click below to read our full 2023 pre-budget submission.
2023 Pre-Budget Submission
There is no time to lose! Read about the Alzheimer Society of Ontario's 2023 Pre-Budget Submission here.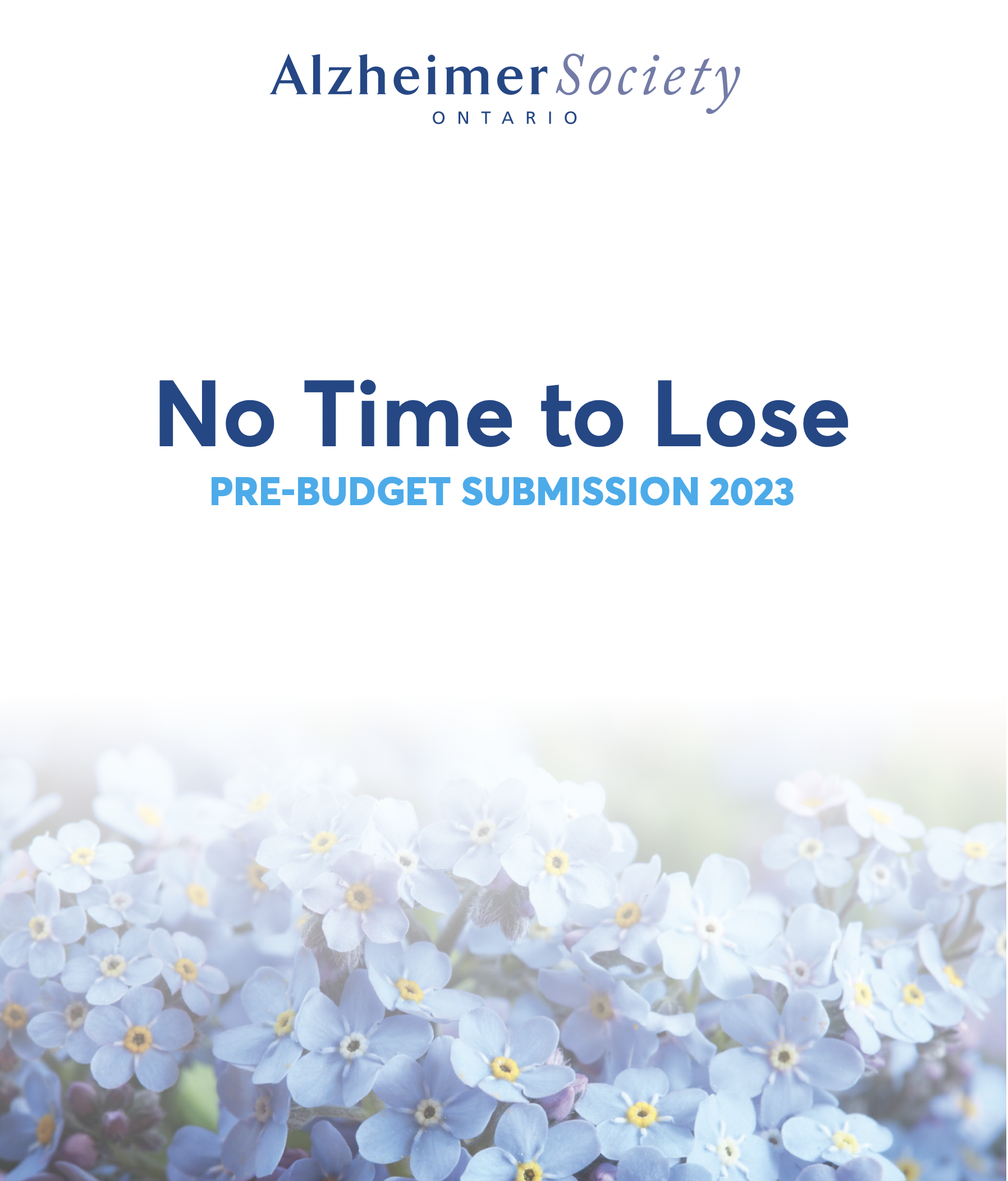 Past Submissions
2020 Pre-Budget Submission
Learn about the Alzheimer Society of Ontario's Targeted Investments for Smarter Health and Long-Term Care in 2020.