History of the Alzheimer Society of Sault St. Marie & Algoma District
A Brief History of the Alzheimer Society of Sault Ste. Marie and Algoma District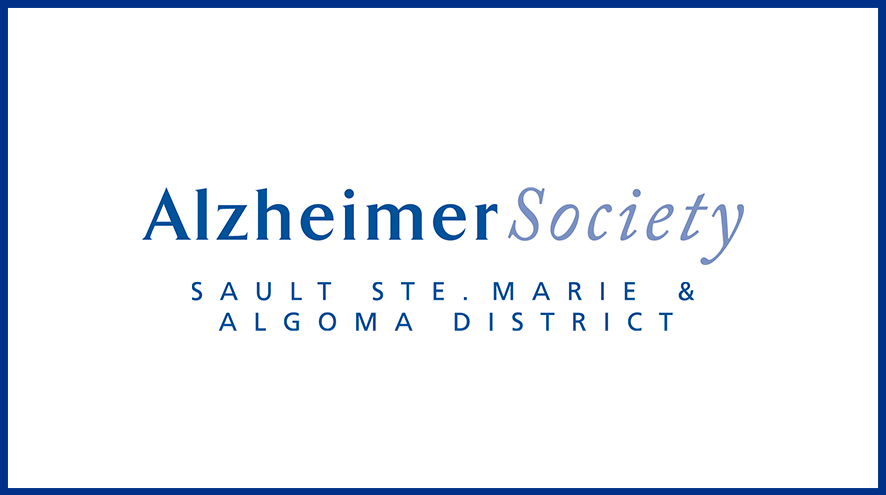 A Brief History of the Alzheimer Society of Sault Ste. Marie and Algoma District
In the fall of 1984, the Continuing Care Advisory Committee of the Plummer Hospital identified a need for a local chapter of the Alzheimer Society.  A notice was placed in the Sault Star asking interested people in the community to contact Kathleen Blackburn, head of the Social Work Department at the hospital.  As a result, a core group of relatives and professional caregivers was formed and the founding meeting was held in January 1985 at the Plummer Hospital.  The first general public meeting was held in the spring of 1985, followed by a second meeting in November 1985.  In November 1985, the first Alzheimer Awareness Month was held in Sault Ste. Marie.  Radio, television, newspaper appearances, and displays in the malls and public library created public awareness.
In 1986, affiliation with the national Alzheimer Association was confirmed, with 3 members attending the national conference in Toronto.  In October 1986, a new executive was elected for the 1986/87 term: Kathryn Pettit, President; Shelley McEachern, Secretary; Dennis Ochoski, Treasurer; Elaine Angelic and Debbie Maskell, Family Support.
In early 1987, Alzheimer Ontario received $2 million for distribution to new chapters for start-up funds.  The Sault Chapter used its portion of the funds to hire a staff person and establish an office.  Support groups began at the Plummer Hospital.  In May 1987, Mavis Marshall was hired as the first Office Coordinator, and she initially worked from her home.  A formal office location in the Merrett's Pharmacy building on Wellington St. W. was established in September of 1987, operating 9:30 a.m. - 1:30 p.m. Monday to Friday.
The Society received its incorporation status on November 3, 1987.
Timeline
The Alzheimer Society has grown and changed over the years but continues to focus on its primary objective of supporting those affected by Alzheimer's disease and related dementias. The following major milestones have been achieved by the Society since its inception in 1985:
1997 – moved from Merrett's Pharmacy to 633 Albert St. E.;
2000 – received funding from the Ministry of Health and Long-term Care for a Caregiver Support program;
2001 – received funding from the Ministry of Health and Long-term Care for a Public Education program;
2003 – established the in-home Recreation Therapy program in Sault Ste. Marie with the assistance of a 2-year grant from the Ontario Trillium Foundation;
2005 – opened East Algoma satellite office in Elliot Lake, with office space donated by Huron Lodge;
2006 – won the Donner Award for Excellence in the Delivery of Social Services for People with Disabilities, a prestigious national award;
2009 – received funding from the North East Local Health Integration Network to implement First Link® which allowed the establishment of a North Algoma satellite office in Wawa;
2011 – implemented the Recreation Therapy program in Elliot Lake;
2012 – moved from 633 Albert East to 341 Trunk Rd. to accommodate the growth in service delivery;
2012 – received funding from the North East Local Health Integration Network for a Behavioural Support program (in collaboration with the regional Integrated Response Team).
2014 – received funding through a grant from the Alzheimer Society of Ontario supported by the Ontario Trillium Foundation, Ministry of Tourism, Culture and Sport and Ontario Brain Institute to pilot the Minds in Motion program;
2015 – expanded the office space at 341 Trunk Rd by adding 1250 sq. feet to accommodate growth in service delivery;
2016 – Received funding from Cameco Corp. to establish a Dementia Friendly Blue Umbrella Project in Blind River;
2016 – established an on-site Recreation Therapy program at 341 Trunk Rd, to support the increase in direct service needs;
2016 – expanded the Minds in Motion Program to support needs in North Algoma;
2017 – established Afternoon Expressions and the Art Therapy Program at 341 Trunk Rd.
The Society currently has approximately 200 registered volunteers and is governed by a 12-member volunteer board of directors.