Forget Me Not Raffle Ticket Winners
read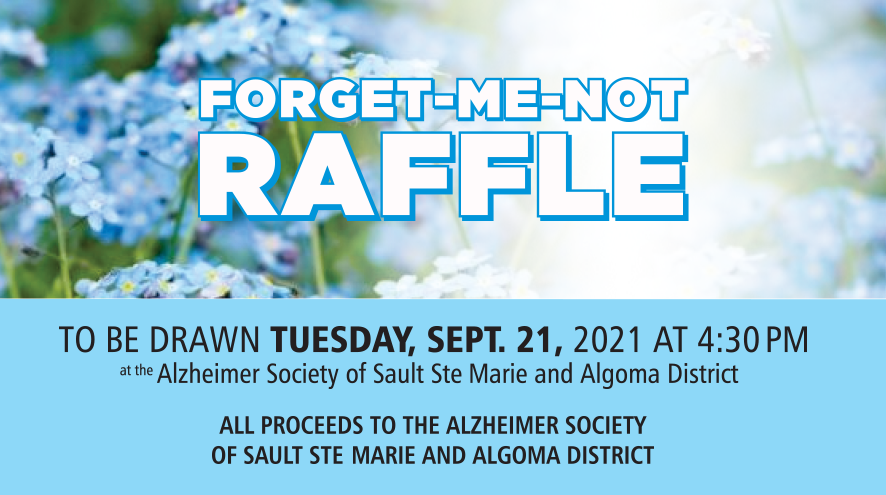 Forget Me Not Raffle Ticket Winners
The Alzheimer Society of Sault Ste. Marie and Algoma District would like to thank everyone that sold and purchased Forget Me Not Raffle tickets in support of the services that we provide, and a big thank you to our sponsors and donors of the prizes, and to everyone that purchased tickets.
Congratulations to:
Prize #1-  $5,000.00 Peter Hebert Ticket #816
Prize #2- Restaurant, Golf, and Gas Certificates Sandra MacKinnon Ticket #1357
Prize #3- Ladies Diamond Pendant and 2 pair Designer Sunglasses Marielle Bourgault Ticket #2390
Prize #4- Spa/Beauty Pkg. Tara Fleet Ticket #2537
 
*Proceeds support local programs and services.