Forget-Me-Not Raffle Tickets
Sault Ste. Marie and Algoma District
Congratulations to the 2023 winners of the Forget Me Not Raffle.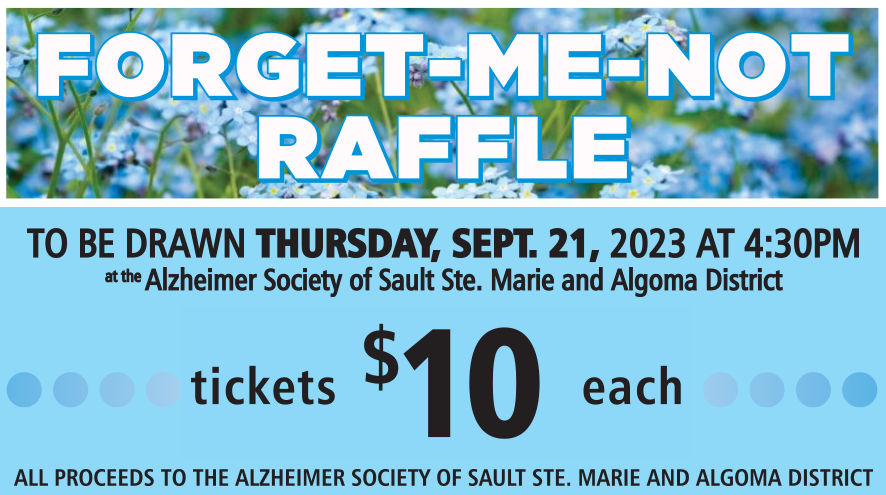 Congratulations to the 2023 Forget Me Not Raffle Winners:
Prize #1- $5,000.00 – Sue St. Jules Ticket #3073
Prize #2- Restaurant, Limo Service, Golf, and Gas Certificates - Debbie Lajoie Ticket #1039
Prize #3- Spa/Beauty Pkg.- Debbie Pihlaja Ticket #3397
Prize #4- Ladies Pendant & Earrings Set and Eye Deal Optical Gift Certificate - Kathy Carter #0086
Thank you to our volunteers, supporters, and the community that sold and purchased tickets. Your support is truly appreciated. A big thank you to our sponsors and donors of the amazing prize packages. Over $38,000.00 was raised which will support local programs and services that improve the quality of life of local people living with dementia.