Video: Experiences of dementia in the Black community: A Canadian perspective
In this edition of Dementia Talks! Canada we discussed the range of experiences and perspectives of dementia in Black communities in Canada.


This free online chat from Dementia Talks! Canada brought together researchers, community organizers, health professionals and people with lived experience on February 23, 2023, to discuss the range of experiences and perspectives of dementia in Black communities in Canada.
Speakers discussed the impact of dementia in Black communities around the country, past and present research, community supports, and how to engage health-care and social systems, among other topics.
About the speakers
Dr. Mireille Norris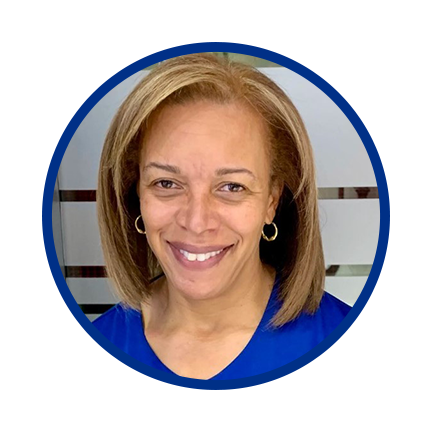 Assistant Professor in the Temerty Faculty of Medicine at the University of Toronto; Geriatrician at Sunnybrook Hospital, Toronto
Dr. Mireille Norris is an Internist and Geriatrician at Sunnybrook Health Sciences Centre in Toronto, and is Assistant Professor of Medicine at the University of Toronto. She is Education Director for the Sunnybrook Hospitalist Training Program which she created and implemented at Sunnybrook in 2005. She was appointed University of Toronto Department of Medicine Faculty Lead for Black and Indigenous medical learners in 2019 and is also the site lead for postgraduate geriatric medicine at Sunnybrook.
Dr. Norris has a focus on dementia care, fall prevention, quality improvement and medical education. Her interest in underrepresented physician education has been enhanced by the experience of recruiting and mentoring international medical graduates for the Hospitalist Training Program. Her own experience as a Black female French-speaking physician was instrumental in empowering her trainees, who are now successful in many provinces, the United States and Europe.
Her passion for equity, inclusion and diversity is also reflected in a number of initiatives. They include participation on the Sunnybrook President's Anti-Racism Task Force; launching SPARK (Sunnybrook Program to Access Research Knowledge for Black and Indigenous medical students) with co-founders and accomplices Drs. Jill Tinmouth, Nick Daneman and Csilla Kalocsai; mentoring members of the Black Physicians Association of Canada; collaboration with the Network for the Advancement of Black Learners; and successful changes to the CaRMS application for core internal medicine which led to increased inclusivity. She also brings her commitment to service to the Black community at TAIBU Community Health Centre and at the Centre Francophone du Grand-Toronto.
Dr. Claudette Holloway, RN, BScN, MSN, DHA, CHE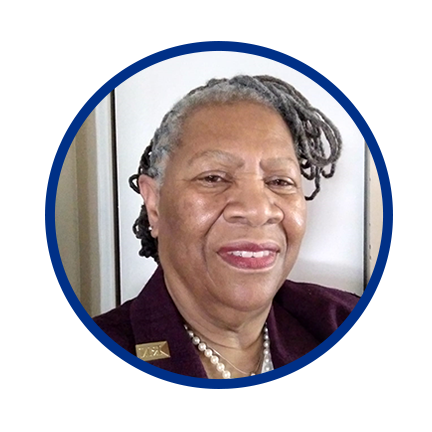 Executive Director at the Jamaican Canadian Association of Nurses, Toronto
Claudette Holloway born in Barbados, grew up in England and has long resided in Canada. She holds a bachelor's degree from Ryerson (now Toronto Metropolitan University),  a master's nursing degree from D'Youville College, New York State a doctorate in health administration from the University of Phoenix, and she is a Certified Health Executive.
Claudette was a registered nurse, midwife and hospital manager in England, UK. Claudette has years of Canadian nursing experience in hospitals, as well as leadership in public health, community health and long-term care.
Claudette taught in university undergraduate programs and now serves as inaugural Executive Director for JCAN (Jamaican Canadian Association of Nurses), a charitable organization that supports impoverished communities. Claudette is passionate about promoting the nursing profession, eliminating anti-Black racism and all forms of racism and discrimination, advancing health programs for the most vulnerable, and facilitating an equity lens approach in nursing and health care.
Yvonne Appah, RN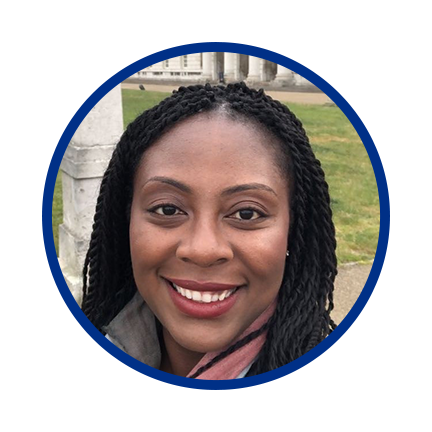 Nurse Practitioner in continuing care; Faculty at MacEwan University, Edmonton
Yvonne is a Nurse Practitioner in continuing care who graduated from the University of Alberta Faculty of Nursing with a master's of nursing, specializing in adult acute care.
Yvonne has several years of experience in the acute care and community setting, in areas ranging from the emergency department to supportive living and long-term care.
In addition to her clinical experience, she also holds a sessional teaching appointment at MacEwan University teaching gerontology and palliative care. Yvonne has certification in gerontology from the Canadian Nurses Association and has a special interest in palliative care.
Rose Fraser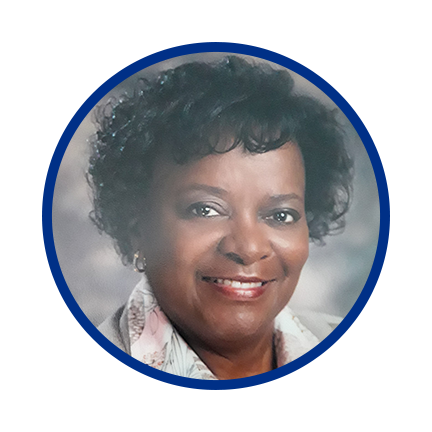 Retired Community Nurse and Board Member at the Health Association of African Canadians, Halifax
Rose Fraser is a retired registered nurse (as of June 2020). She has lived in the community of North Preston for most of her life. Rose has been employed in the tertiary health care system in addition to community health nursing (atcommunity health centres) for a total of 43 years. She was employed at the North End Community Health Centre for 30 years.
During the first wave of COVID-19 in 2020, she supported, promoted and worked on the North End Community Health Centre's MOSH van, utilized as a COVIDtesting site in her community. Rose Fraser was a champion, and continues to be,  for mental health and for cultivating trust in all people of African descent and persons of diverse cultures, encouraging all to feel welcome at the North End Community Health Centre.
Rose has helped to bring attention to the particular needs and priorities of Black women and to the importance of considering social determinants of health. She was instrumental in the formation of the Black Women's Health Program at the North End Community Health Centre. This program reached Black women in the Halifax Regional Municipality and in other regions in the province of Nova Scotia. 
She is a tireless patient health-care advocate, health educator, counsellor and mentor for nursing students. The residents of her community refer to her as "our nurse." She has been recognized for her volunteer work in the Black community, receiving many certificates and commendations. She is a community activist and advocate assisting those requiring health information and navigation within the health-care system.
Mary Lukindo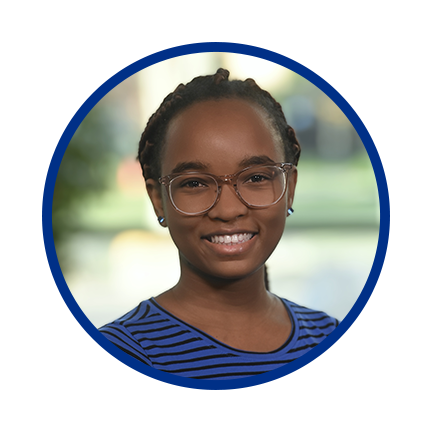 Program Coordinator at Promoting Leadership in Health for African Nova Scotians, Dalhousie University, Halifax
Mary Lukindo is Dalhousie graduate from the medical sciences program. She has a passion for public health and advocacy, and she has been involved with community-based dementia care study since the summer of 2020.
Mary currently works at PLANS Dalhousie as Program Coordinator, working to increase representation of African Nova Scotians in the health professions. [Note: Due to illness, Ms. Lukindo had to miss the live talks session. We encourage those interested in this topic to learn more about her research.]
Moderator: Ngozi Iroanyah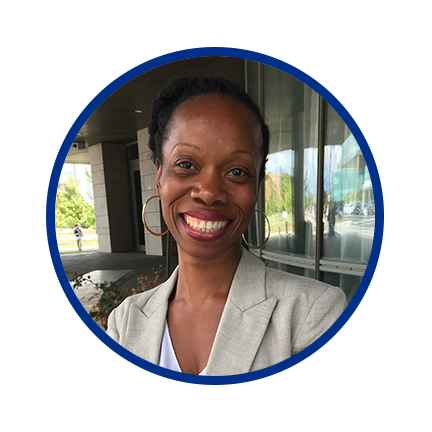 Manager, Diversity and Community Partnerships, Alzheimer Society of Canada
Ngozi Iroanyah is a PhD student at York University in health policy and equity studies. Her research centers on the implications of dementia policy on the experiences of racialized ethnocultural diverse seniors in Canada. She has a masters of arts in political science, for which she looked at global health policy and implications on rural maternal outcomes in Tanzania.
Ngozi has over 15 years' experience in health care in both Canada and abroad in fields of health research and administration including:  global health policy and programming evaluation, community health development, community engagement and relationship, as well as all aspects of research design and implementation.  She is also a teaching assistant for health and equity at York,  where she teaches undergraduate students about the impact of social determinants of health on marginalized populations.
She has worked for the Alzheimer Society of Canada since August 2020, and she previously worked for the Public Agency of Canada in the Dementia Policy Unit, as well as in community-based research centred on health needs of marginalized populations.  She also sits on the board of directors for Black Health Alliance, a national non-profit that supports equitable access to health-care for Black Canadians. 
Ngozi is the caregiver for her father, Felix, who has been living with dementia since 2008, and she has been his advocate for access to safe and quality care. She currently lives in Mississauga, near her family, and enjoys spending time with family and friends.
If you have questions or comments about this particular talk, please contact Ngozi Iroanyah at [email protected]. If you have questions or comments about the Dementia Talks! Canada series in general, please email [email protected].
Dementia Talks! Canada is produced by Alzheimer Society of Canada in partnership with Brain Canada. To view past talks in this series, visit youtube.com/AlzheimerCanada or alzheimer.ca/Talks.