Donate monthly
With your monthly gift, you can help over half a million Canadians who are living with Alzheimer's disease or another form of dementia.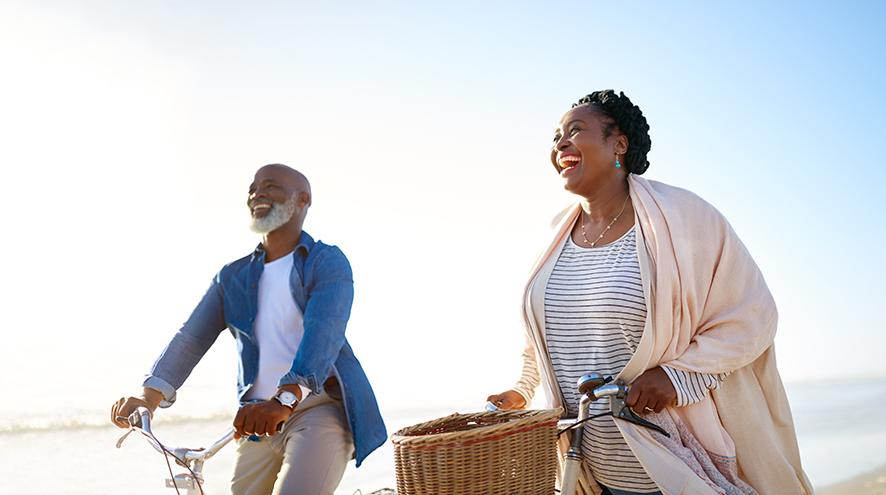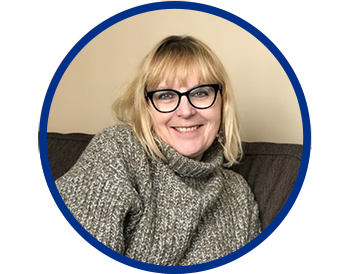 Start your Monthly Donations today! Contact Dana Lecours by email at [email protected] or by phone at 1-800-616-8816 ext. 2951 (toll-free) or 416-847-2951, or sign up online.
Why give monthly?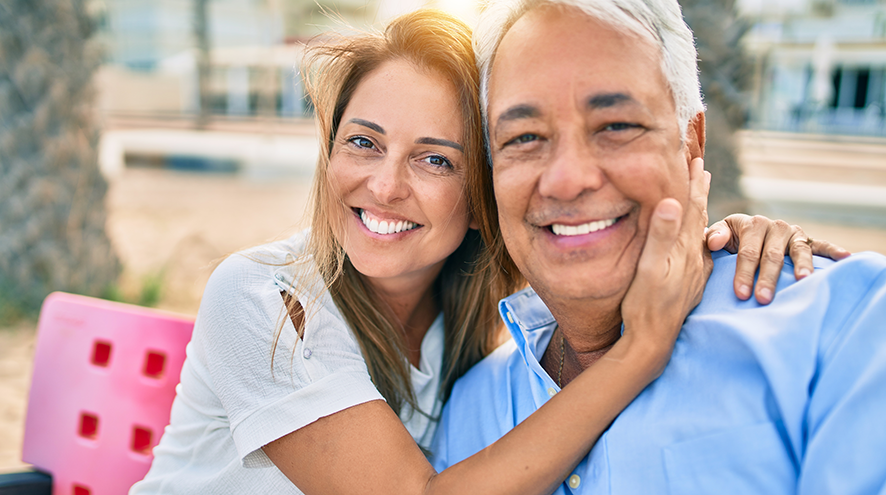 It's easy
Make one decision with big impact. Divide your (tax-creditable) donation into twelve equal payments and know that your gift works each month to support a cause you believe in.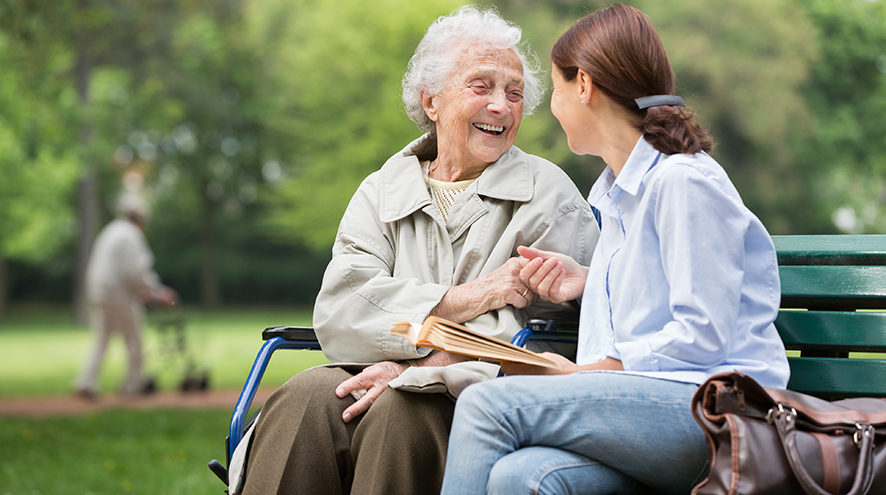 It's efficient
Your money goes farther. Monthly donations are one of the most cost-effective and environmentally friendly ways to give. That means we can spend less time and money on administration and more on what matters.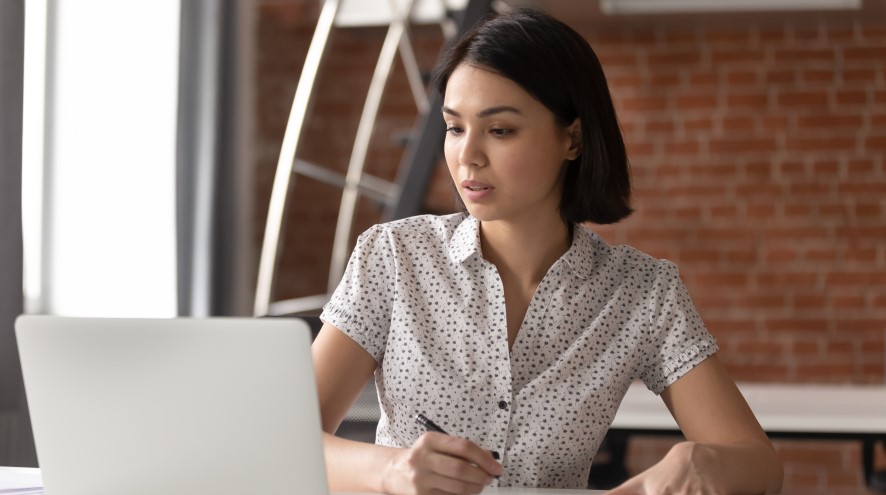 It's smart
It helps you budget – and us too. A regular and predictable source of income provides stability in program planning and allows us to advance research projects, from start to finish.
How it works
When do I get my tax receipt?

Once you become a Monthly Donor you will receive a tax receipt by February 28th each year. Tax receipts are sent via Canada Post, unless you have a registered email address with us, in which case you will receive your tax receipt electronically.

Can I receive an electronic tax receipt?

Yes, you can help save costs on paper and postage by signing up for an e-receipt. Contact us at 1-800-616-8816 ext. 2951 or 416-847-2951, or by email at [email protected].

What happens if I move or change banks or credit card?

Just contact us at 1-800-616-8816 ext. 2951 or 416-847-2951. We will update our records to ensure there is no interruption of your donations.

What if I want to modify my donation?

Contact us at 1-800-616-8816 ext. 2951 or 416-847-2951, and we will adjust the amount on your behalf. Your tax receipt will reflect the total amount of your gifts for the year.

Is there an advantage in setting up my monthly gift from my bank account versus my credit card?

Yes. It costs the Alzheimer Society slightly less to debit a bank account versus a credit card. However, both ways of giving are gratefully received.

Can more money than has been authorized be taken from my account?

No, never. At the Alzheimer Society of Canada, we take great care to process your donations accurately.

How will I know that the Alzheimer Society of Canada is receiving my donation?

Your monthly credit card or bank statement will show a charge from the Alzheimer Society of Canada around the same date. This charge will appear as ALZHEIMER SOCIETY OF CANADA or an abbreviation of our name. In some cases, it can appear as ALNAT.
Hear our donors' stories
Cathie donates in memory of her mother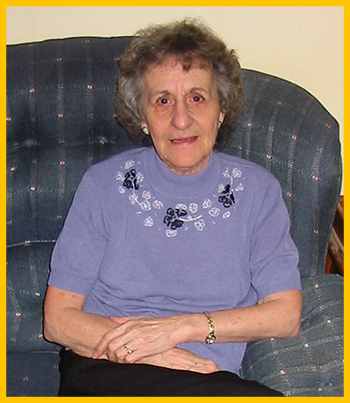 "My mother lived with Alzheimer's disease for the last 15 + years of her life, most of which she was in retirement care or long-term care. The Alzheimer Society of Canada was integral in my care for her, the decisions I made for her, and my acceptance and understanding of the journey she was on. I took many courses through the Alzheimer Society of Canada, and they were all so enlightening and informative.
The Alzheimer Society has found that listening to music can bring joy to a person living with dementia because musical memory is sometimes undamaged by dementia. The first time my mom participated in a music program, the manager at her residence called me excitedly to report what a profound effect music had on her. My mother always loved music and dancing, so I loaded up an MP3 player with her favourite big band music and bought a splitter so I could listen too. When I turned it on, she said "Oh boy!"– even though she had been nonverbal for a long time – and immediately became calm and peaceful. We began to spend hours every weekend listening to music together.
On our last day together, my mother and I were listening to music. She was unusually quiet and sat with her eyes closed. When the song "Spanish Eyes" by Engelbert Humperdinck came on, she suddenly opened her eyes wide. It was a song she and my father loved to dance to years ago. Later that afternoon, she passed away quietly in her sleep. Maybe my father had come to take her home.
You will never know, nor can I properly articulate what a difference the Alzheimer Society of Canada made for her but maybe more so for me. All this to say, I am a devoted donor, knowing what a difference the work the Alzheimer Society of Canada makes for those walking the same path as I did."
- Cathie Hofstetter, Toronto, Ontario
Nicole donates in memory of her father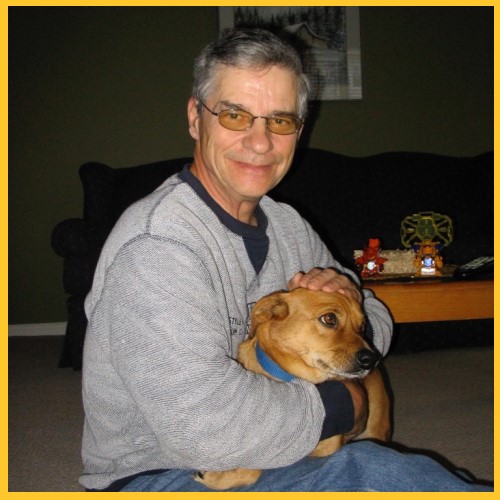 "I have lost many loved one's to Alzheimer's, like my grandmother and both my in-laws, but what inspired me to become a monthly donor was losing my father (pictured). He was diagosed in his mid-50s and passed away December 2016. Mom took care of him at home for 6 years until her own health was affected by the high demands. Dad kept a positive attitude through it all and continued to do some of his favourite activities, such as praying, signing, reading, puzzles, playing cards and walking.
"A friend once gave me some great advice once during a difficult time. 'Get to know him every stage of Alzheimer's. The disease is not him, so get to know him as he changes!' This made it easier to move along with him as the Alzheimer's progressed. I'm not going to claim that it was an easy 12 years, but the support kept me in a positive frame of mind.
"This journey with my father has taught me so many life lessons, and I would like to thank my father for his love, kindness, strength and courage. I realized that he was the one with all these qualities that carried me through these challenging years. Although I thought I was taking care of him, I realize now that he was taking care of me!"
- Mrs. Nicole Gagne, Ottawa, Ontario
Sally gives in memory of her mother-in-law
"After my husband David and I retired, his mother came to live with us. She was 89 and lived with dementia. David and I attended Alzheimer Society support groups that helped us understand what was happening and what to expect, so we could provide the best possible care for her. It was a difficult journey, but the encouragement we received helped us through. I give monthly to ensure the wonderful support we received is there for others, including two friends who are experiencing the early stages."
- Sally Laba, Southampton, Ontario
Other ways to make an impact