Brain Awareness Week: Mario's three keys to living well
Mario Gregorio resides in British Columbia. He lives with dementia. An advocate for dementia awareness, Mario was one of the faces of Alzheimer's Awareness Month this past January.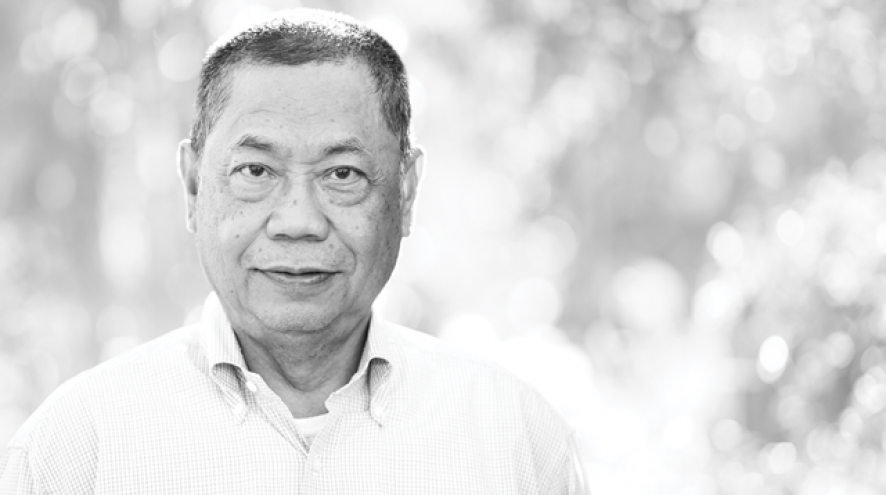 I'm celebrating my 70th birthday this year. The best decision I've ever made in my life was to seek an early diagnosis. I felt that I needed to take control of my medical situation. And I'm glad I did.
An early diagnosis allowed me to research more about dementia. I knew that there was no cure, but I thought that if I could find ways to slow down my progressive decline, and make changes to my life, I could probably better manage my life.
I'm surprised about the simple things that I can do to achieve my goal. And it boils down to three things: nutrition, lifestyle and social engagement.
Nutrition
You may find it hard to believe, but nutrition is the hardest part. I have to focus on balancing my diet, adding more fruit and vegetables to my kitchen and less meat. With the help of my sister, I cleaned out all the junk food in my pantry. Having a balanced diet, in my case, also meant eating less eggs, dairy and milk.
Although it's a constant battle, I'm happy to report that my diet is working for me: from 165 lbs. before, I now weigh 147 lbs. Once a week I reward myself with lunch at a restaurant with friends, and there I eat what I want (in moderation, of course!), including dessert.
Lifestyle
I love to walk and to make my morning walks interesting I bought a DSLR camera and started snapping pictures of whatever catches my attention. It's an easy conversation starter, too, and it's been so gratifying to receive compliments from friends who have seen my photos.
My days are filled with hobbies and activities that I enjoy doing.  I swim for about half an hour, three times a week, and attend Tai Chi and Qi Gong classes twice a week. Exercise helps to keep me physically fit and it gives my brain a good work out as well.
Social engagement
I believe that engaging with other people in your community helps a lot. On Thursdays, I help lead a group of seniors in their walks in the park. I try to pair walkers together to explore a common interest, like checking out the public market to buy food for sharing, or learning how to make an ethnic dish like Kim Chi.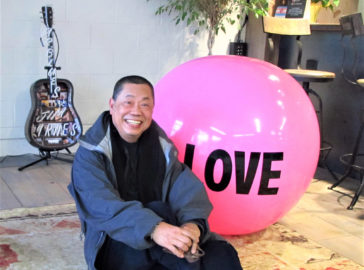 Start a conversation! Whenever I see an elderly person waiting for the bus, inside the train, or just picking produce from the grocery store, I always try to start a conversation with them.  I think this is a good way of getting connected with your community.
For the last five years I've worked as a Guest Specialist Volunteer for Tourism Vancouver. Last month, I finally received my certification as a SuperHost® for Foundations of Service Quality. Although I was the last person to finish the test, I passed with a 95% grade! (I blame the delay on my 12-year-old laptop.)
Because I have dementia, I'm often asked how I can remember details. The easy answer is that I'm always among friends who are there to lend me a hand. I guess this is part of being a member of your community.
My local Alzheimer Society has also been helpful. And after meeting so many other people who are living with dementia in support groups, I decided to become an advocate to raise awareness about dementia. Their experience has become mine too. I hear their stories of loneliness and of alienation from their families and communities. Sometimes, I hear how this alienation has destroyed their families. In return, I share with them my story on how I try to engage other people in my journey with this disease. Stress and the loneliness of an illness that has no cure can make one's life unbearable. But, I've determined that it's really up to me to make the most of my life.
It's been almost ten years since my neurologist confirmed that I had dementia.  With all the changes that I've made, I like to believe that I'm doing well. I live on my own, and with a little help from my friends, I'm active in my community and the simple pleasures of being alive and making the most of my life.