"Let us help you understand."
Canada
Learn how Canadians living with dementia are shining light on the stigma they face.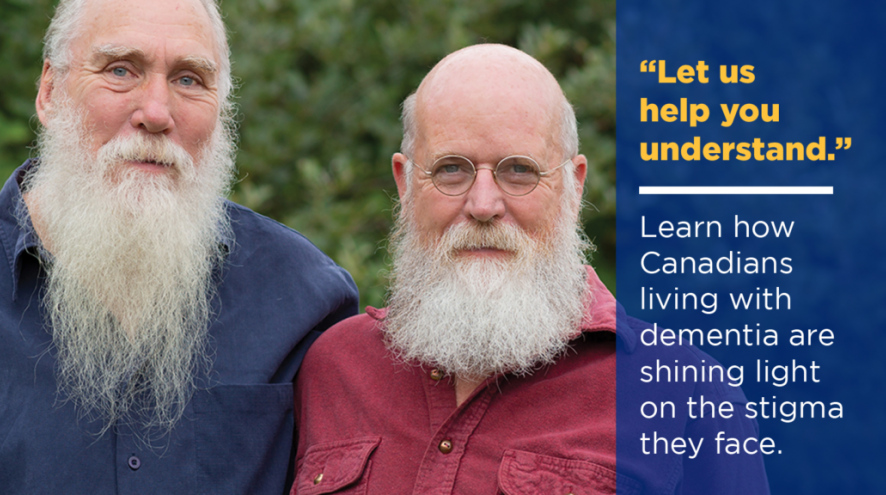 Everyone's experience with dementia is unique – whether they are someone who has dementia, a caregiver or a family member of someone who is diagnosed. Each person has their own unique story to tell, even as they battle the stigma that faces them as someone living with dementia.
With January being Alzheimer's Awareness Month in Canada, the Alzheimer Society would like you to meet some of these people and hear their stories. Read on to understand how Canadians living with dementia are raising awareness and taking a stand against stigma.
Tanis, Manitoba
It's been a few years since Tanis was diagnosed with vascular dementia, and she is managing well.
"When did it become a crime to forget something?"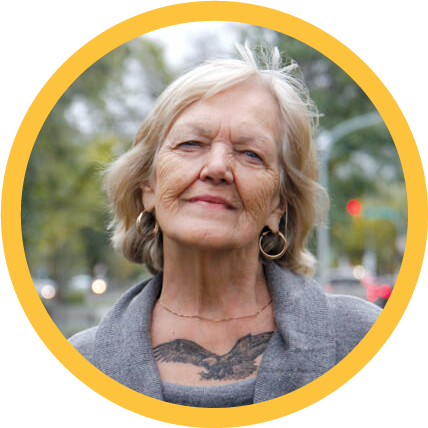 I see changes in myself and realize that I require assistance from others to get through my day. I used to feel embarrassed about this, but not anymore. When I go into a store and need a hand, I quietly let the salesperson know I have dementia. They are happy to help me, in fact, some of them now recognize me and ask if I need help before I do.
I don't understand why there is such a stigma associated with the word "forget." When did it become a crime to forget something? I want to get the word out that it's nothing to be ashamed of, let's get rid of that stigma so that people can talk about dementia and get the help they need.
By being honest, we can create awareness in others who may not understand. Once they see us as people who just need a little help sometimes, they'll see us as who we are: people who are living their lives in their own way with dementia.
Carol-Ann, Alberta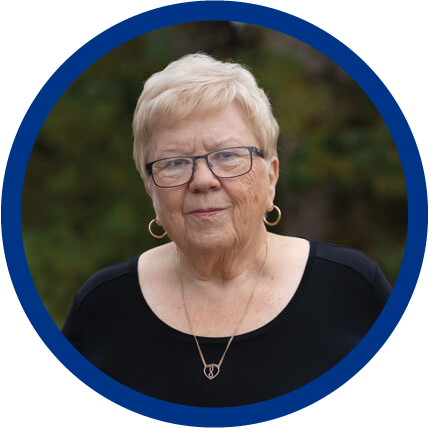 Carol-Ann's husband, Stan, was diagnosed with mild cognitive impairment (MCI) in 2010 when he was 70.
"A little bit of knowledge goes a long way."
The stigma is and always has been awkward, at times embarrassing, because the general public does not realize that Alzheimer's disease and other dementias are NOT CONTAGIOUS. There is a complete misunderstanding from days gone by that makes people uncomfortable and often with have no idea how to treat people with dementia.
There's a real feeling that these people are crazy or have lost their minds. This makes me sad and angry. A little bit of knowledge goes a long way. I feel people are very uninformed about dementia. Their definition is very grey. Their comments are rude, cruel and hurtful. Unless they have experienced a loved one with dementia or are living with a person who has dementia, they are not comfortable seeking help or advice.
I too was reluctant to seek help. I thought, "OMG I live with this. Why would I want to listen to other people talk about it?" Going to my first support group was the best thing I have ever experienced. These are trained people with tips and supports I now have access to.
Amy, Ontario
Amy is a personal support worker (PSW) who enjoys helping people with dementia. Her father-in-law was also recently diagnosed with Alzheimer's disease.
"Attitudes are changing but not nearly where they need to be."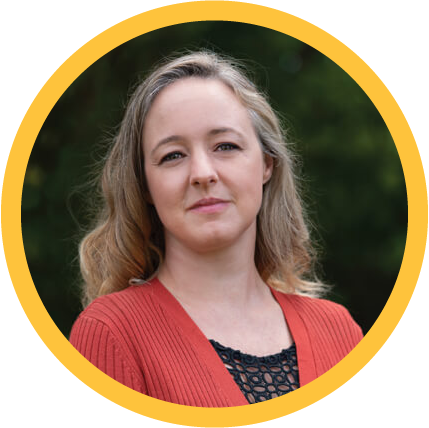 I have cared for many residents and their families living with dementia and have firsthand experience with their struggles along the way, from diagnosis, to home care, to long-term care, to hospital stays, to transitioning back into long-term care. Fortunately for my father-in-law, who still lives at home, he has found great understanding and support from the Alzheimer Society. 
But I continue to see stigma from both the healthcare side of things and from a family perspective, whether you have dementia or are caring for someone with it. There have been times when the stigma we have experienced as a family has been significant. 
Attitudes are changing but not nearly where they need to be. We need to take dementia out of the shadows. I believe education is a huge part of understanding. I also think if people could participate in a program that simulates what life is like with dementia, it would be easier for them to understand, especially for those working and caring for people with dementia. Training is so essential. 
Harold, Newfoundland and Labrador
Harold's wife, Barb, has dementia and lives in a long-term care home.
"The general public doesn't appear to take dementia seriously."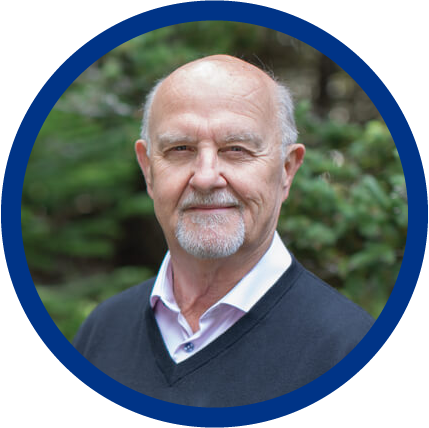 The term stigma is defined as a mark of disgrace, something that takes away from one's character, negative stereotyping. Barb and I didn't experience that per se, but we did experience people who made joking remarks that were hurtful and challenging to hear. We focused on treating Barb as we always did and encouraged others to follow our example. 
I don't think that attitudes have dramatically changed in the community. Many people still seem to have limited education on the facts about the disease and how widespread it's becoming. We've heard that "Everyone you talk to has someone they know living with dementia," yet the general public doesn't appear to take it seriously – hence the light-hearted responses we sometimes hear when discussing the disease.
Leonard, Ontario
Leonard was diagnosed with Lewy body dementia in 2016 when he was 69.
"Most people wouldn't really know what dementia is."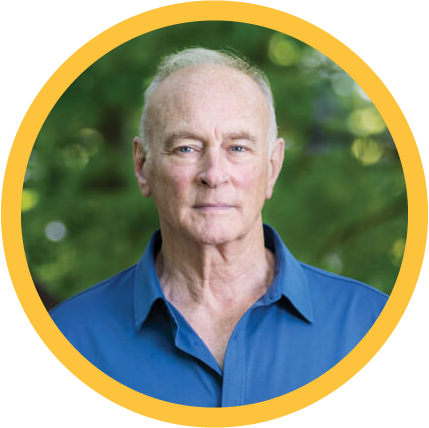 In terms of the stigma I have faced, initially, I would say it hasn't been a factor. I say that because my personality and philosophy can be sometimes amusing. My way of dismantling the condition is to dismantle the psychological structure. For a while, I didn't face any stigma. I think people sincerely tried to treat me in a way they thought was appropriate given they didn't know what was appropriate.
I think attitudes have changed but just marginally. For instance, I can go out in a public setting, and most people wouldn't really know what dementia is, and many wouldn't really be able to talk much about dementia. There is a tendency for people to wrap it all up under a single banner of Alzheimer's rather than dementia, and I can tell you that Lewy body dementia is different than anything I thought dementia was about. Like most things in life, when you are trying to draw attention to something, it takes time and some dollars to bring attention to it.
Naome, Ontario
Naome is Leonard's wife. They share the journey of Leonard's Lewy body dementia.
"People don't imagine my husband as having progressive, incurable dementia."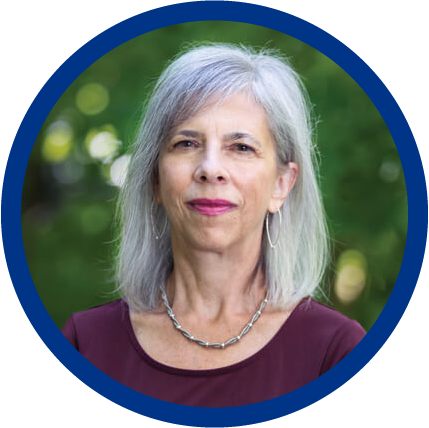 When people think of dementia, they think of people not recognizing who you are, or babbling incoherently or shuffling outside a senior's residence with a walker.
They don't imagine my husband – doing pull-ups at the gym, charming our house guests at a dinner party or tending to his tomatoes in the garden – as having progressive, incurable dementia. In early stage Lewy body dementia, the symptoms can be subtle at times, obvious at other times and extremely inconsistent overall.
I believe the attitudes of the general public towards people living with dementia have changed little over the past few decades. However, because the baby boomers are experiencing more personal cases of dementia, this will begin to change.
Ken and Mark, British Columbia
Ken volunteered as a support group facilitator at the Alzheimer Society for several years before he began to experience issues with his memory. He was diagnosed with young-onset dementia at 58. Mark, a retired nurse, is Ken's husband.
"Shame can undermine relationships."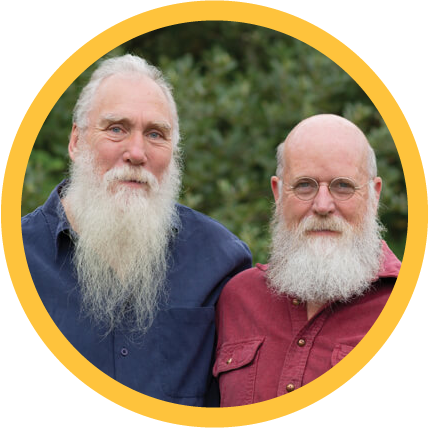 Ken and Mark say they don't feel they've experienced the effects of stigma directly. However, they suspect there are people who have stopped reaching out because of it – out of fear or uncertainty, or because they are unsure what to say or how to behave.
"Part of my dance is making it normal," Ken says. "There are a lot of people who hide at home when they're diagnosed, who don't share their story. If I have dementia, I'm going to be open about it – when I'm out talking to someone and mix up my words, I'll just explain that I have dementia." 
Mark says that in his experience, people often try to disguise their symptoms because of stigma. "They waste a lot of bandwidth trying to disguise that they have dementia. Something we know from being gay is that shame can undermine relationships."
Ken and Mark think that people's attitudes toward dementia are changing, but it's not enough yet. "I want people to understand that life can still be full when you're living with dementia," Ken says. "It takes work – I have had to learn about my boundaries and focus on the things I care about."
Read Ken and Mark's full story.
Lyne, Quebec
Lyne's husband, Yves, was diagnosed with Alzheimer's when he was only 63.
"Let's stop whispering the word 'Alzheimer's' because we're afraid or ashamed of it."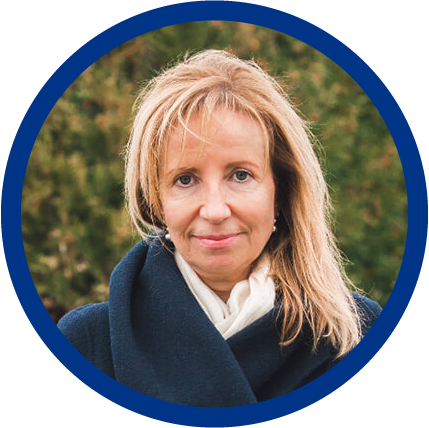 I believe that Alzheimer's disease and other forms of dementia are still a big mystery for the general public and a great source of discomfort. People think it's an "old person's disease," which prevents us from having frank and open conversations sooner rather than later. 
Let's stop whispering the word "Alzheimer's" because we're afraid or ashamed of it. Let's avoid changing the radio station or the TV channel to escape talking about this important subject. By getting out of our comfort zone and talking about this disease loud and clear, we can move from words to action.
Knowing and learning more about the disease allows us to suppress our fear, tame the unknown and give ourselves the strength and means to face it with renewed hope. We need to act, now, because the needs of people living with dementia are huge.
Together, we can put an end to the stigma surrounding dementia. Visit ilivewithdementia.ca to read the full stories as well as stories from other Canadians, and learn how you can help fight the stigma.