"A person with dementia is still a person." Marilyn's story.
Canada
Marilyn Taylor, of Nova Scotia, lives with Alzheimer's disease. Despite facing challenges like stigma and isolation, Marilyn still has hope for what the future brings as a person living with dementia in Canada.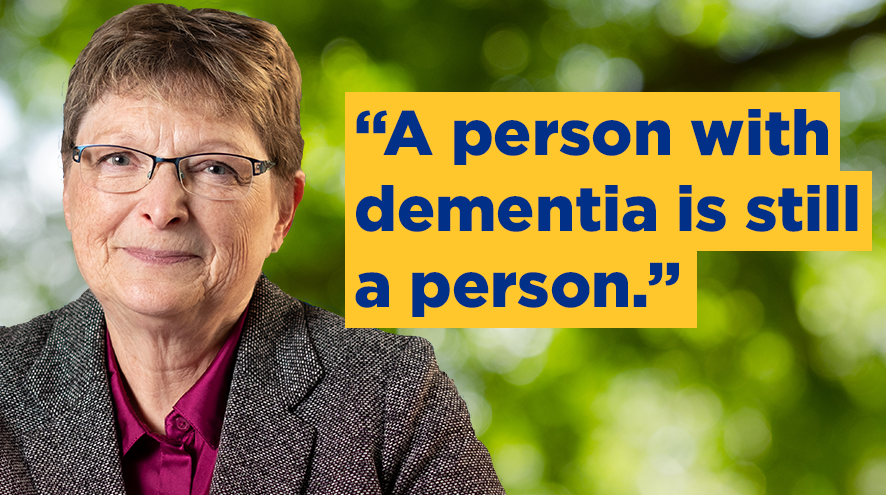 An unfortunate surprise
After receiving a prescription from my doctor, I went to get it filled and for some reason, the pharmacist was speaking to me in loud slow words and explaining how to use a pill pack. I left the pharmacy quickly because people were looking at me funny, as if I "had something."
When I got home and had a chance to settle, I opened the pack. It read: "Diagnosis: ALZHEIMER'S."
(WHAT???!!!)
I immediately began to think all kinds of things:
(Was I going to be locked up?)
(I need to get my will in order, fast!)
The neurologist had said "try these" and wrote a prescription. He filled in a form that I could use so that I wouldn't have to pay the full price of the prescription.  That's it.
I started taking the pills. They made me vomit but my doctor didn't seem too concerned.
Within a few months, I was eating baby food, so I could keep my food down. It got so bad that I went to a walk-in clinic and was given a prescription for stomach pills – and I never returned to my doctor.
Isolation is a huge issue for anyone living with dementia
People who I thought were my friends suddenly made excuses for not wanting to see me, or they wouldn't bother showing up. The isolation grew worse when I could no longer drive.
Corinne, my daughter, was and is my greatest source of support, but she lives very far away, as do my stepson and stepdaughter.  They were concerned when I was diagnosed.
Stigma can happen anytime and anywhere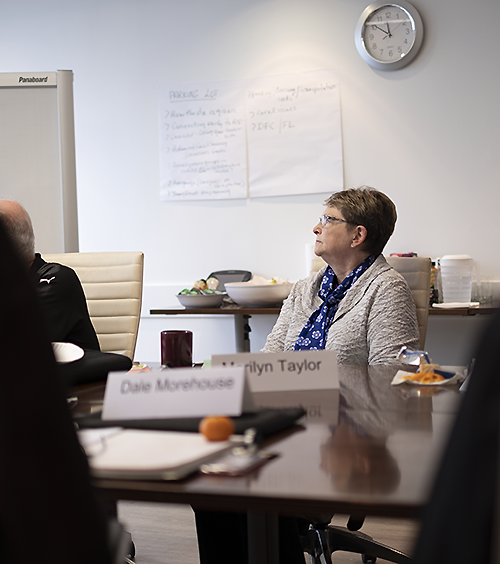 For example, once when I was checking in for a flight, the man at the counter was telling me about my times, gates and boarding pass. But then he looked at a piece of paper and asked, "Who is the person who needs assistance?"
When I told him it was me, all he had to do was point me to the right gate. Instead, he completely disconnected eye contact and only spoke to my friend who had given me a ride to the airport. I was no longer a person. People patronize and assume I'm incompetent.
Hope is there
I believe the public's attitude is being changed one person at a time. Other stigmas have gone by the wayside over time. Alzheimer Societies across the country are to be commended for their awareness campaigns.  They are working.
Here are my tips to help you understand
You are not alone. I, myself, had common misperceptions about dementia because I didn't know much about the disease. It wasn't spoken of in families. Dementia was a "disgrace" to be hidden. Ignorance promotes fear.
You can't "catch" it from me. Don't fear! Learn as much as you can about dementia and about its different stages.
A person with dementia is still a person. I'm still me and while I may not be able to do certain things anymore, I still have much to experience and enjoy.
Socialization and stress reduction can help slow down progression. Regular sleep also gives your brain a better chance to be clear. Exercise of your brain and body keeps the blood flowing to nourish and repair.
Isolation and depression rob the joy of life. Hearing people snicker and make jokes about dementia can do harm to the person standing in line behind you who might have dementia or could be diagnosed tomorrow. People tell me I can't have dementia because I look "normal."
Normal is a fictional dot on a bell curve.
Do you have a personal experience with dementia that you would like to share? It's time to tell your story.