Port communities come together to support people living with dementia
Canada
read
From Port Alberni to St. John's, Canada's port authorities across the country are joining forces to fight dementia. Find out how their generosity is making a difference for Canadian families living with the disease.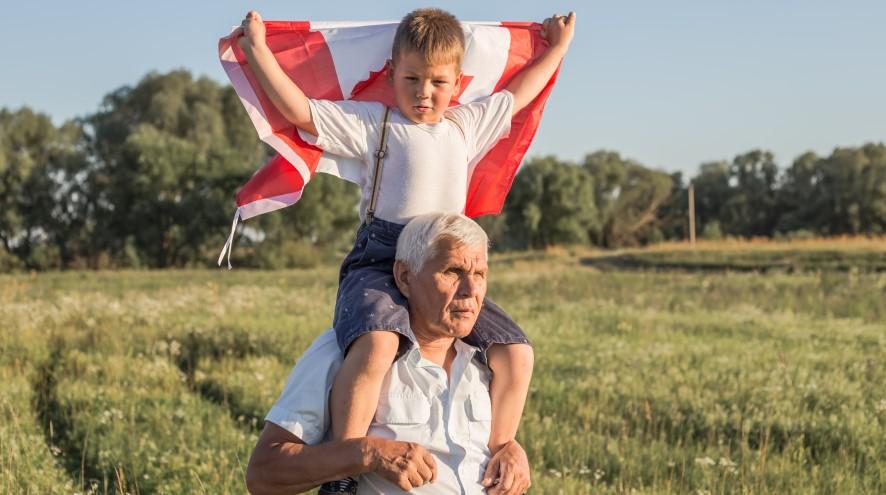 One of the many stark realities of dementia is that it can affect anyone, anywhere. Whether you live in a big city or a small town, there are people living with dementia participating in your community right now. Chances are it's someone you know – a friend, a family member, a neighbour or a co-worker.
That's why today we'd like to highlight the generosity of one of our supporters, the Association of Canadian Port Authorities (ACPA), and their members, the 17 Canada Port Authorities (CPA) across the country. Their recent, combined donation of $20,500 goes a long way to improve the lives of people impacted by dementia. It ensures that families living with dementia, including those living in port communities, have access to local programs, services, education and resources that can improve their quality of life.
Lisa Raitt and Bruce Wood belong to one such family. Formerly a port authority CEO and a Member of Parliament, Lisa is among the one in five Canadians with experience caring for a person living with dementia. For Lisa, that person is her husband Bruce, one of the estimated 16,000 Canadians living with young onset dementia (young onset meaning being diagnosed under the age of 65). Bruce, who also was head of a CPA, was diagnosed with Alzheimer's in 2016 at just 56 years old.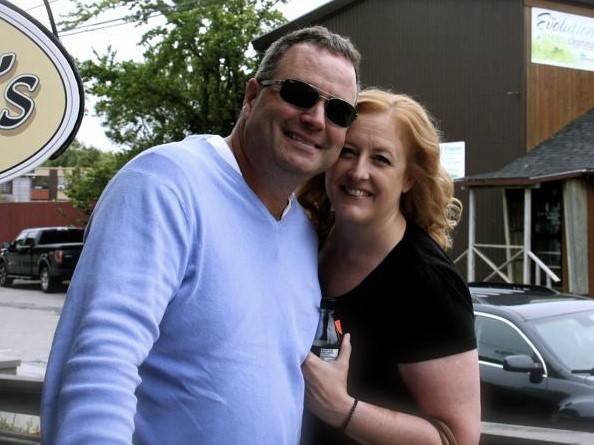 "Both Bruce and I were Presidents of Canadian port authorities and ACPA is like family to us," says Lisa. "I was humbled when I heard that the port leadership came together to make a significant donation to remember Bruce."
"Bruce and Lisa had a big impact on the port community, as well as the association," says Wendy Zatylny. President of ACPA. "My heart bled at the diagnosis, and the way in which the disease has progressed."
Jim Quinn, Chair of the ACPA Board of Directors and President and CEO of the Saint John Port Authority, says, "Our Canadian port authority family has been deeply moved by the impact of this illness affecting two former CEOs in our network, who are still part of our family."
Bruce's diagnosis calls to attention another stark reality about dementia – it doesn't only affect our seniors. Young onset dementia presents many unique challenges for the person diagnosed and their family, such as stigma and gaps in support. 
Lisa has recently raised awareness about these challenges, sharing her story and highlighting the many tough realities that families living with dementia must face.
"Bruce and I hope that this donation will serve to help other families that are coping with young onset Alzheimer's," says Lisa. "During this time of Covid, you can feel pretty isolated and alone in your struggle. Knowing that our friends are thinking about us and want to help us and others struggling like us, gives us great joy."
With the onset of the pandemic, these struggles have worsened for families living with dementia. At a time when the pandemic has upended many of the typical ways people living with dementia can find and receive help, the generous support of organizations like the ACPA is absolutely vital.
"While it is difficult for us to reach out and help Bruce and Lisa directly, we wanted to at least show our support in this manner," Wendy adds. "Hopefully, we can turn the challenges that Bruce and Lisa are going through into a positive for others elsewhere across Canada."
In recognition of the challenges expressed by Lisa and Bruce, ACPA is providing their support to help families who are currently affected –  and will be affected – by dementia. Whether a person's journey with dementia is happening today or beginning tomorrow, one thing must be consistent: We need to provide them with all the help we can give so they can live as well as possible.
"We recognize that Alzheimer's affects many across Canada," says Jim. "For these reasons, we are pleased to make this donation in recognition of the support that so many families require to assist loved ones who are touched by this disease."
The Alzheimer Society of Canada thanks the Association of Canadian Port Authorities and their members CPAs for their incredible support! Your generosity goes a long way in helping Canadian families face the challenges of dementia today and in the future!