Programs and services
Learn more about the programs and services we offer and gain access to education and information about dementia.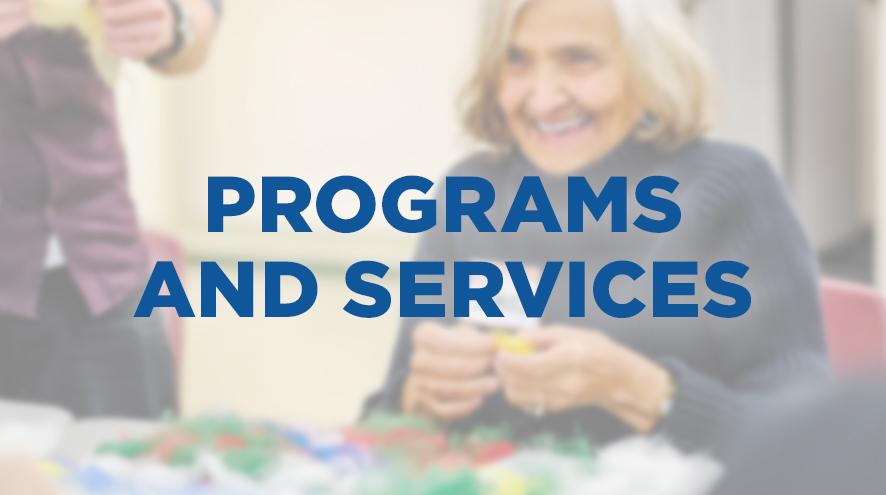 No matter how Alzheimer's or any other form of dementia affects you or your family, we're here to help by offering a variety of programs and services to help people living with dementia, care partners, and healthcare professionals.
Our Programs and Services
We offer many programs and services that can provide information, resources, education, support, and counseling that will help people living with dementia acquire a diagnosis and live as well as they can.
ALZeducate
ALZeducate offers online courses and webinars for anyone who wants to learn more about Alzheimer's disease and other dementias. Online learning is an easy and effective way to further educate yourself about dementia.
Learn more about what ALZeducate courses are available here.
Dementia Friendly Communities™
People with dementia and their care partners have the right to live well in the community, together. With the help of Dementia Friendly Communities™ training, we can create Dementia Friendly Communities™ to better understand the everyday experiences of people living with dementia.
Join us in creating safe and supportive spaces for people with dementia by learning how to create a Dementia Friendly Community here.
Finding Your Way®
Finding Your Way® helps people living with dementia, their families, care partners and communities, recognize the risks of going missing, be prepared for incidents of going missing, and ensure that people with dementia can live safely in the community.
Find out more here.
First Link®
First Link® is a referral program designed to help connect newly diagnosed people with dementia, their care partners, and families to the support, information, and resources as soon as possible.
To learn more about how First Link® can help you, click here.
Minds in Motion®
Minds in Motion® is a community-based social program that incorporates physical activity and mental stimulation for people with early to mid-stage signs of dementia and their care partners.
Find out more about the program and how to join us here!
The Music Project
The Alzheimer Society Music Project reconnects people with the soundtrack of their lives by providing MP3 players loaded with personalized music to people living with dementia.
Click here to learn more and to register.
U-First!®
U-First!® is a training program designed to help frontline staff develop a common knowledge base, language, and approach to caring for people with Alzheimer's and other forms of dementia.
Click here for more information about U-First!®.