Free download: Financial and legal worksheet for young onset dementia
Taking time to get organized and put all your information in one place is a good idea. If needed, you can ask a trusted person to help, or you can reach out to your local Alzheimer Society for assistance.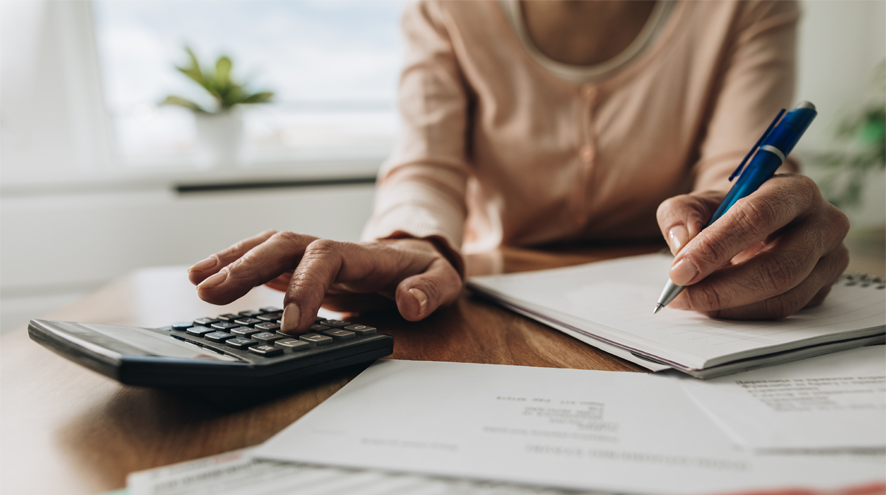 Soon after receiving a diagnosis of young onset dementia, many people find it a good idea to review their finances and legal documents. 
Some people find a worksheet helpful as a guide or reference. It can help organize all your important information in one place for now and the coming years.
In early 2022, to help Canadians facing this issue, the Alzheimer Society of Canada created a free Financial and Legal Worksheet.
This worksheet can be used as a fillable PDF or can be printed out for pen-and-paper use. And this new worksheet is adapted for Canadians from an American one created by the Alzheimer's Association. (The Alzheimer's Association gave permission for their resource to be adapted.)
Worksheet downloads now available
The Alzheimer Society of Canada Financial and Legal Worksheet can be downloaded for free anytime.
Here are a couple of other free worksheets and inventories to choose from, just in case: Personal Information Inventory by Ontario Securities Commission GetSmarterAboutMoney.ca. And Worksheet: Organizing my Finances by Dementia Australia.
Each of these worksheets is slightly different. Use whatever seems most friendly to you, or a combination of them. Keep them in the same place in your home and update them as things change.
For more tips and resources online, visit our article about financial and legal issues with young onset dementia.
Your Alzheimer Society can offer more free support
Your local Alzheimer Society is also always here for you to help you navigate financial and legal aspects of young onset dementia. Find your local society's contact information at alzheimer.ca/find.
Or reach our national information and referrals line at 1-855-705-4636 or [email protected] for assistance in connecting with your area experts ASAP.