More useful links and resources
The world of dementia research is vast. And there are a few different things to think about before joining a dementia research study. Here are a few links and resources that can help.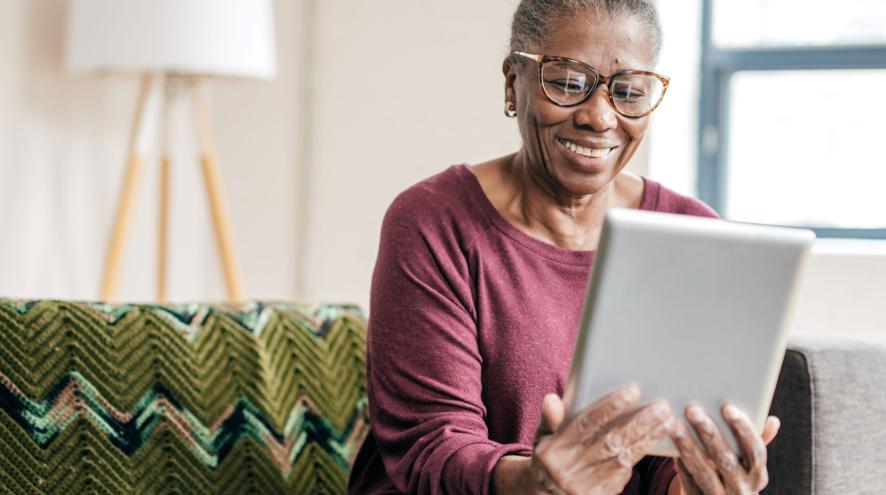 The Alzheimer Society of Canada's new research portal offers a range of of dementia studies to get involved with from coast to coast to coast.
There are studies available for people living with dementia, for family members, for carers, and for health-care providers, among others.
Joining a research study—if that feels right to you—can help advance knowledge about dementia.
Here are some more useful links and resources about dementia studies, and about joining them.
Participating in research. Alzheimer Society of Canada, July 2018. This information sheet can help people living with dementia decide if participating in a research study is right for them.
Checklist for participating in research studies: what should I ask? Alzheimer Society of Canada, December 2016. This check sheet can help anyone interested in participating in a research study know what to expect and how to be prepared.
Health Canada's Clinical Trial Database. Health Canada, last updated June 2016. Through this database, the general public can look up specific information about Canadian clinical trials involving human pharmaceutical and biological drugs, including whether a clinical trial has met regulatory requirements.
ClinicalTrials.gov. U.S. National Library of Medicine. A database of privately and publicly funded clinical studies conducted around the world.
The Consortium of Canadian Centres for Clinical Cognitive Research (C5R). This not-for-profit research network has more information on how drugs are approved in Canada, and how to participate in a clinical trial in Canada.
Some places to learn more about research studies you might become involved with also include:
Your local hospital or health science centre
Your health-care providers (e.g., your family physician, medical clinic or neurologist, etc.)
What to see which studies are available to join right now? Check out our research portal at alzheimer.ca/find-studies.