ASRP funding increase means that emerging scientific researchers can be paid a living and sustainable wage
Canada
read
This funding increase means that emerging scientific researchers can be paid a living and sustainable wage.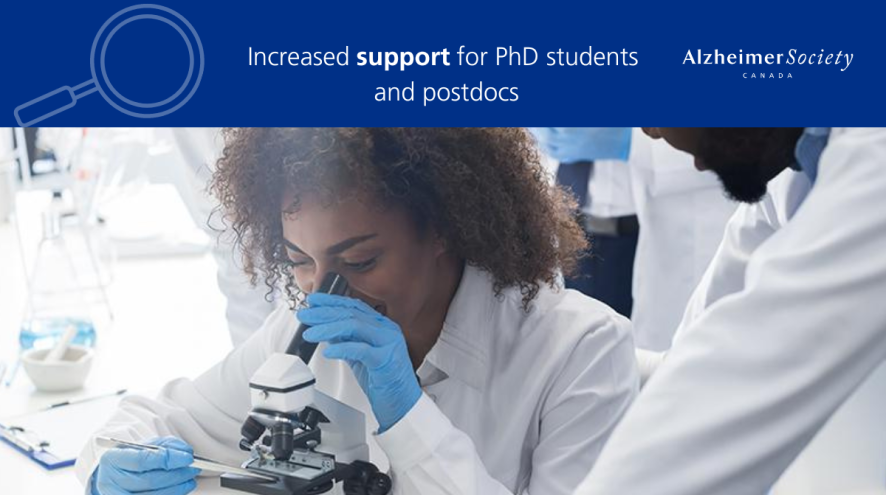 The Alzheimer Society Research Program (ASRP) is significantly increasing its doctoral and postdoctoral research grants, aligning with international and national calls to increase funding for scientific research, so that researchers can make a sustainable, living wage.
ASRP funding for doctoral researchers has increased 95% to $43,000 per year.
And funding for postdoctoral researchers has increased 50% to $75,000 per year.
In total, the doctoral and postdoctoral funding has increased by an average of 72.5%.
The boost took effect September 9 with the program's latest annual grants competition launch. In its most recent funding cycle, the program delivered $3.5 million to 31 researchers nationwide.
Having a stable level of funding enables researchers to focus on their research objectives and not managing multiple jobs and income streams. "If we want to support the type of innovation and diversity of research that dementia so desperately needs," says Dr. Saskia Sivananthan, Chief Research & KTE Officer for the Alzheimer Society of Canada. "We need to build a stronger research ecosystem in Canada – one with diverse perspectives and disciplines present."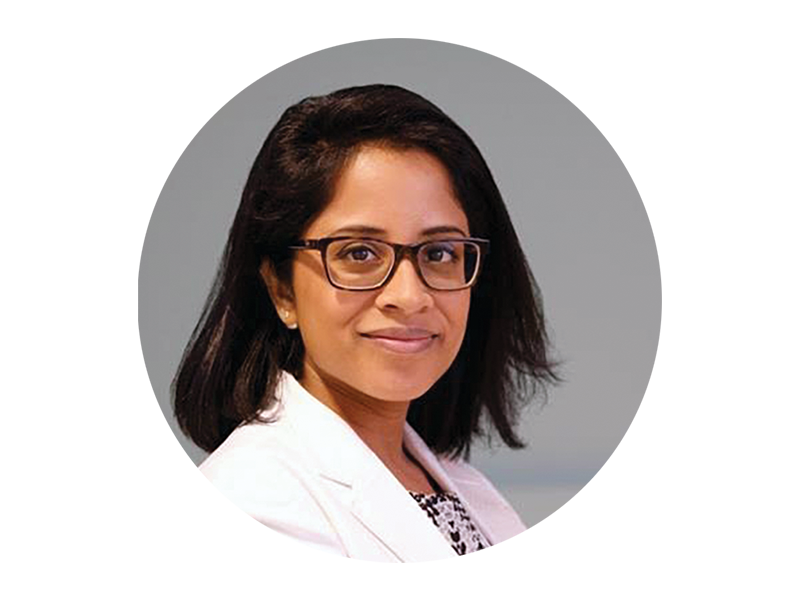 Earlier this year, Dr. Sivananthan and her team met with emerging researchers in the Canadian dementia field about how to best support innovation, diversity and new discoveries. During these consultations and in other conversations, staff heard that many emerging scientific researchers in Canada live on funding that sits below the poverty line. The inability to support oneself is a key decision point for researchers who leave the field. 
"Every week, if not every day, I'm hearing from a family affected by dementia about the urgent need to increase funding for dementia research in Canada," Dr. Sivananthan says. "And we can't have improvements in that research and in that science without sustaining the newest generations of people who are doing that vital work." Dr. Sivananthan and her team hope that this funding can also help create a ripple effect toward improving emerging-researcher pay levels across the country.
"We are doing what we can, as a specialized research-granting program, to address the issue and keep Canadian dementia-science networks sustainable," says Dr. Sivananthan. "If we can do it, we hope we are showing others that it could be possible for their organizations as well."
Applications for the next round of the Alzheimer Society Research Program are due by November 4, 2022. Visit alzheimer.ca/Apply to learn more.