Dementia must be a priority for our next government
Canada
Voting day is happening on September 20, 2021. No matter which party forms government, it's vital that dementia remains a top priority. It's time to make a difference and ask your candidates about what their party is doing about dementia!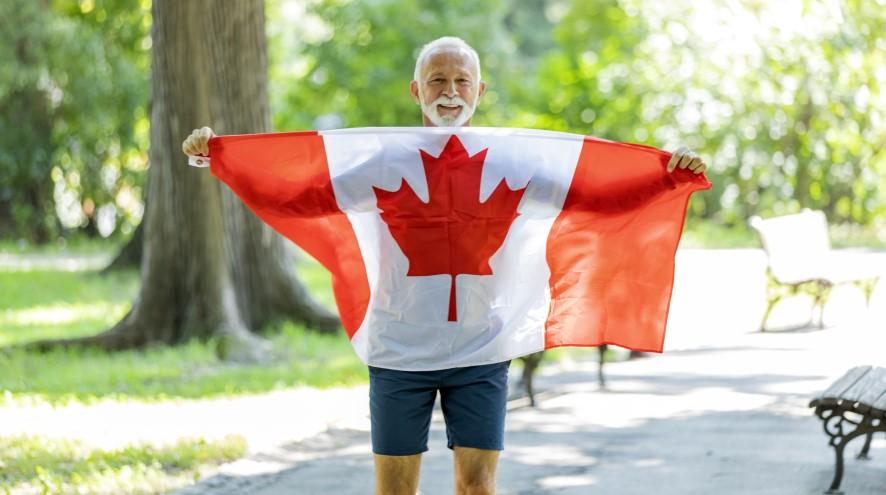 Here's what's happening right now
More than half a million Canadians are living with dementia today, and in 10 years, that number will nearly double. For every person living with dementia, there is a care partner and family also affected as they support their loved one through their dementia journey.  
The Alzheimer Society supports people living with dementia, their families and caregivers through support programs, counselling and information. We help create connection and community during a time that can be isolating and overwhelming for people living with dementia and their caregivers. We also invest in dementia research that create better quality of life for people living with disease now, and searches for ways to prevent, delay, treat and one day, cure dementia.  
But we can't continue to meet the growing need for services and our focus on groundbreaking dementia research without dementia being a top priority for Canadians and our federal government. That's why we're asking you to vote with dementia as a priority on September 20.  
Here's what you need to know about dementia this election
Here's what you can do
1. Talk to the people who are running to represent you in Canada's next government!
Whether you're sending them a letter or they're coming to your door, you can help ensure your candidates have dementia as a top priority by asking them questions like:
"How is your party making dementia a priority?"
"Will your party make dementia a priority by fully funding Canada's national dementia strategy?"
"Will your party make dementia a priority by ramping up investment in dementia research?"
"Will your party make people living with dementia a priority as we recover from the pandemic?"
TIP: Need to know who are the candidates running to represent you and your electoral district? Check out the Voter Information Service website from Elections Canada. You can search for your candidates via your postal code, region and other methods. If you are looking to contact your candidates as well, the site lists the phone number for each candidate's office and their website.
2. Learn more about dementia!
It's not only an election month – it's World Alzheimer's Month as well! Find out the nine things everyone in Canada should know for World Alzheimer's Month.
3. Show your support!
Help others learn about dementia this election by spreading the word. Follow the Alzheimer Society of Canada on Facebook, Twitter and Instagram and raise awareness by liking and sharing our posts.
4. Tell us what you hear!
Did you hear back from a candidate? Are you listening to others talk about dementia? Reach out to us at [email protected] and let us know what you have heard. You can also share your thoughts about dementia as well!
Make your voice heard! Tell your candidates that Canada needs to prioritize people living with dementia.