First Link®
read
Your local Alzheimer Society wants to reduce challenges to people living with dementia and their caregivers by connecting them to vital tools and resources.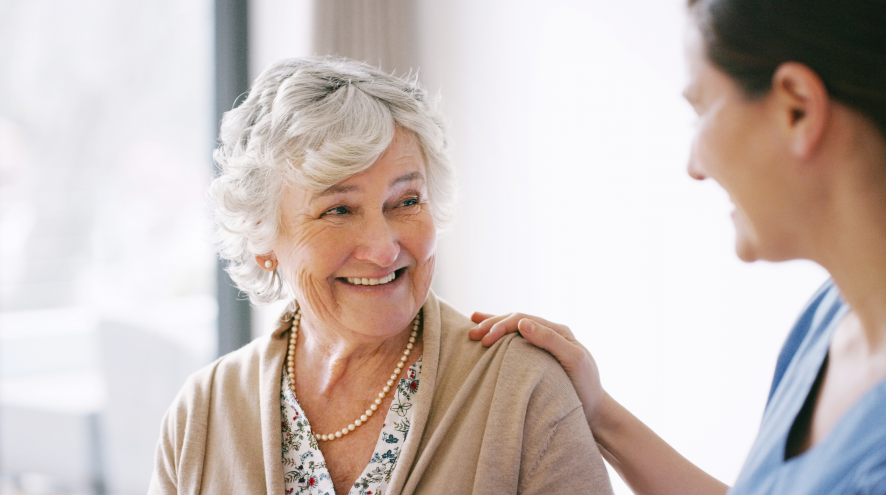 Ready to refer? Complete the referral form and fax it to: 1-807-468-9013.
About First Link®
Whether you are living with Alzheimer's disease, another form of dementia, or supporting someone who is, our First Link® program connects you and your family to your local Alzheimer Society programs and other community services.
First Link® is about helping you and your family make informed choices so you can live better with dementia at every stage of the disease. Connecting with First Link® means you can:
Receive one-on-one or group support,
Be referred to local healthcare providers and community services,
Meet other people in similar circumstances and exchange experiences and
Get the help you need to plan your future,
How to access First Link®
When you give permission to your health care provider to share your information with our First Link® staff, we will contact you directly. You will be linked to local health services and resources that best suit your needs and situation.
You will have access to Alzheimer Society programs and services to help you learn about dementia, talk about your concerns and learn to live well with the disease.
Referral program
A referral to the First Link®program will ensure your clients with dementia and primary caregiver(s) will be connected to receive support & education after a dementia diagnosis.
One referral means a person living with dementia and their caregiver(s) have timely access to information, learning opportunities and support throughout their dementia journey.
Who can I refer?
Your clients with a dementia diagnosis,
Care partners/caregivers,
Clients with dementia at any stage of disease (early, middle or late),
Family members and
Yourself

Visit our office
Telephone: 1-800-692-0245 or 1-807-468-1516
What the Alzheimer Society provides:
Responsive behaviour approaches, coping methods,
Educational sessions for people diagnosed with dementia, their family and friends,
Early, middle & late-stage dementia progression education,
Understanding of memory loss, changes to the brain & the effect on behaviours,
Communication strategies,
System navigation support,
Community Resource linkages,
Advance Care Planning,
Support Groups,
Music Project for persons living with dementia,
Wandering support and devices (Finding Your Way®) and
Monitor with proactive follow-up.
What to expect
After the referral is received the Client Services Coordinator will schedule an intake with the caregiver. Once an intake is completed you will receive a referral acknowledgement letter outlining programs and services the client is receiving from the Society and any outreach supports.
Your local Alzheimer Society is key to reducing challenges to caregivers, enhancing care partner capacity and competency, further decreasing the incidence of crises.