Family Support Group
read
Each month, friends and family members of people living with dementia get together to share their experiences, offer support and learn from one another. Through these meetings, the Alzheimer Society of Newfoundland and Labrador provides information and support to care partners.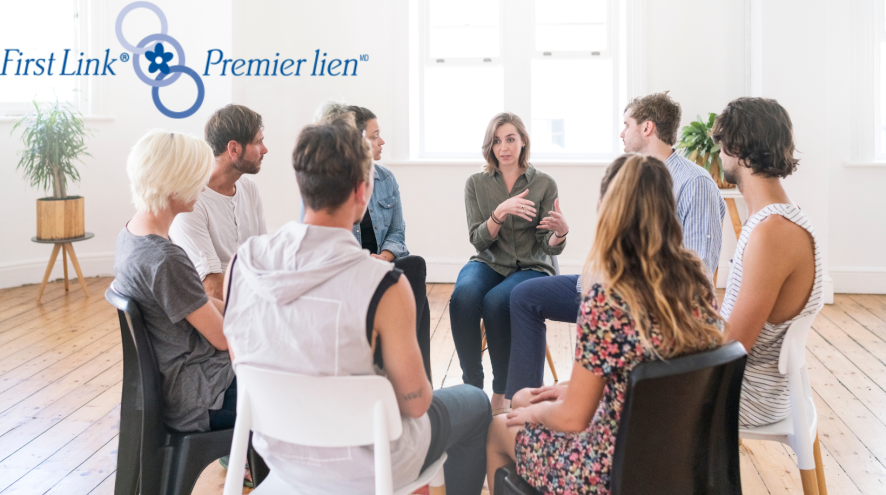 The Purpose of Family Support Groups
A place to learn
Through the family support groups, you can ask questions and hear answers from those who understand your needs and feelings. 
A place to share
Offers a great opportunity to exchange creative and caring techniques and ideas with other care partners. 
A place to express feelings
We ensure a safe and confidential place, one where you can discover that you are not alone in your feelings -  and others understand what you are going through. 
A place to care
Provides an opportunity for laughter, and promotes that taking care of yourself and planning for the future are essentials for your well-being. 
How to Register
If you are interested in registering for a family support group, please contact us today!
Upcoming Sessions
Click here to see the calendar for our upcoming scheduled sessions. 
Participant Testimonials
"The group has provided me with invaluable "validation" that I could not get anywhere else. Meaning, my feelings, health and life experiences are just as important as anyone else's. I rarely get that from anywhere else" - Family Support Group Participant 
"Your support group was very informative and gave us a lot of strategies to assess our situation" - Family Support Group Participant