Online Family Support Group - Mount Pearl
Newfoundland and Labrador
Mon, Jan 25, 11:00 am - 12:00 pm
Our Family Support Groups will now be available virtually!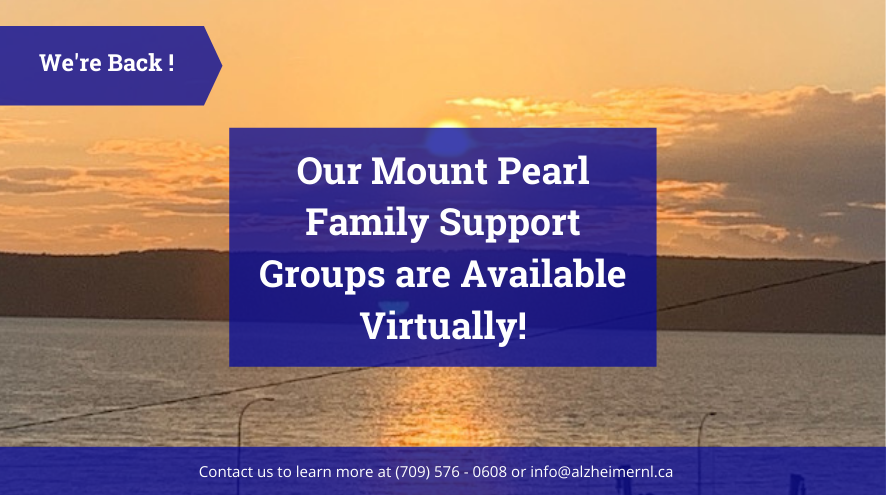 Registration for this event is required. To register, call us at (709) 576-0608 or email [email protected] today!
Our Mount Pearl Family Support Group is offering the same support in a new way - online!
By registering for our family support groups, you have the opportunity to connect with others on a similar journey, exchange information and create friendships with others effected by dementia, reduce feelings of isolation, and more.
Our connections matter! Connect with us and register today.