Minds in Motion®
read
Through Minds in Motion®, people living with early to mid-stage dementia will experience meaningful and beneficial socialization and stimulation through a number of appropriate activities. Learn more about the program on this page.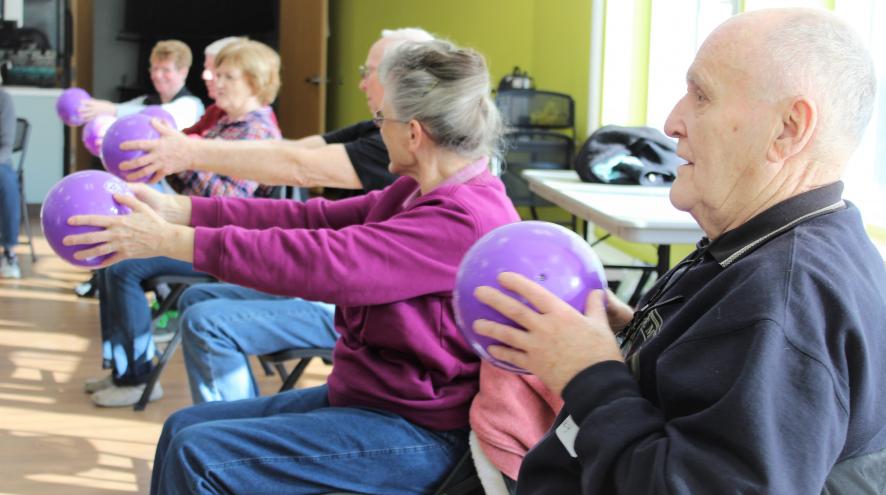 Join the program!  Please contact Maddy Scott, Intake Coordinator, for more information, or to register call (705) 748-5131 ext. 235 or toll free 1-800-561-2588.
NEW!  Virtual program format is now available.  Join our online Minds in Motion® sessions via Zoom from the comfort and safety of your own home.   Please contact Maddy Scott, Intake Coordinator to participate in these one-hour online sessions.
What is Minds in Motion®?
Combining physical activity and mental stimulation, Minds in Motion® unfolds to laughter and chatter, with new friendships forming and stories being shared.
Through the Minds in Motion® program, both the person living with dementia and the caregiver can benefit from the following:
Gentle and easy-to-follow physical activities.
Fun social activities focused on building personal skills.
Who can participate?
Minds in Motion® participants have early to mid-stage signs of dementia and are accompanied by their caregivers.
In some circumstances individuals register on their own.  Please contact Maddy Scott, Intake Coordinator at 705-748-5131 ext. 235 or toll free 1-800-561-2588 for more information on this option.
A maximum of 11 couples, or 22 participants, enrolled in each eight-week program.
Each pair pays a minimal registration fee (fees may vary).
How often does the program run, and for how long?
The two-hour program runs once a week, for eight weeks, in a community-based program centre. Check with Maddy Scott for more details.
Where does the program run?
Contact Maddy Scott, Intake Coordinator or call 705-748-5131 ext. 235 or toll free 1-800-561-2588 to find the Minds in Motion® program near you.
The Benefits of Minds in Motion®
The person living with dementia benefits from...
Improved balance, mobility, flexibility, and alertness.
Increased confidence, and comfort with their own circumstance.
Mutual support from others facing similar experiences.
"The people involved are most helpful. Pleasant and understanding- it's been a very worthwhile course." – Person living with dementia
The care partner benefits from...
An opportunity to focus on their own health, and have fun with their partner.
Seeing the person they are caring for enjoying themselves.
Mutual support and learning from other care partners.
"I enjoyed participating in both the physical exercise and the social activities. It was wonderful meeting and getting to know all the participants. A great group! Overall, a great program. We both love coming. Leaders are excellent—always empathetic and great teachers." – Care partner
All participants benefit from...
Sharpened mental functioning, sometimes lasting two to three days.
An increased sense of social participation.
"Excellent program—great people, got me out of the house and got a lot of information and communication with other people. I felt more comfortable being here a second time, saw an improvement in my mother—she smiled often!" – Family care partner
Minds in Motion® Program Participation Successes
Participants' endurance improved by 20% and strength by 15%.
Participants reported decreased social isolation and an increase in informal networks of support.
79% of participants continue with physical and social programs after participating.
Close to 100 volunteers and students have been trained and are active in program delivery.
90% of staff, volunteers and students identified an increase in their dementia knowledge.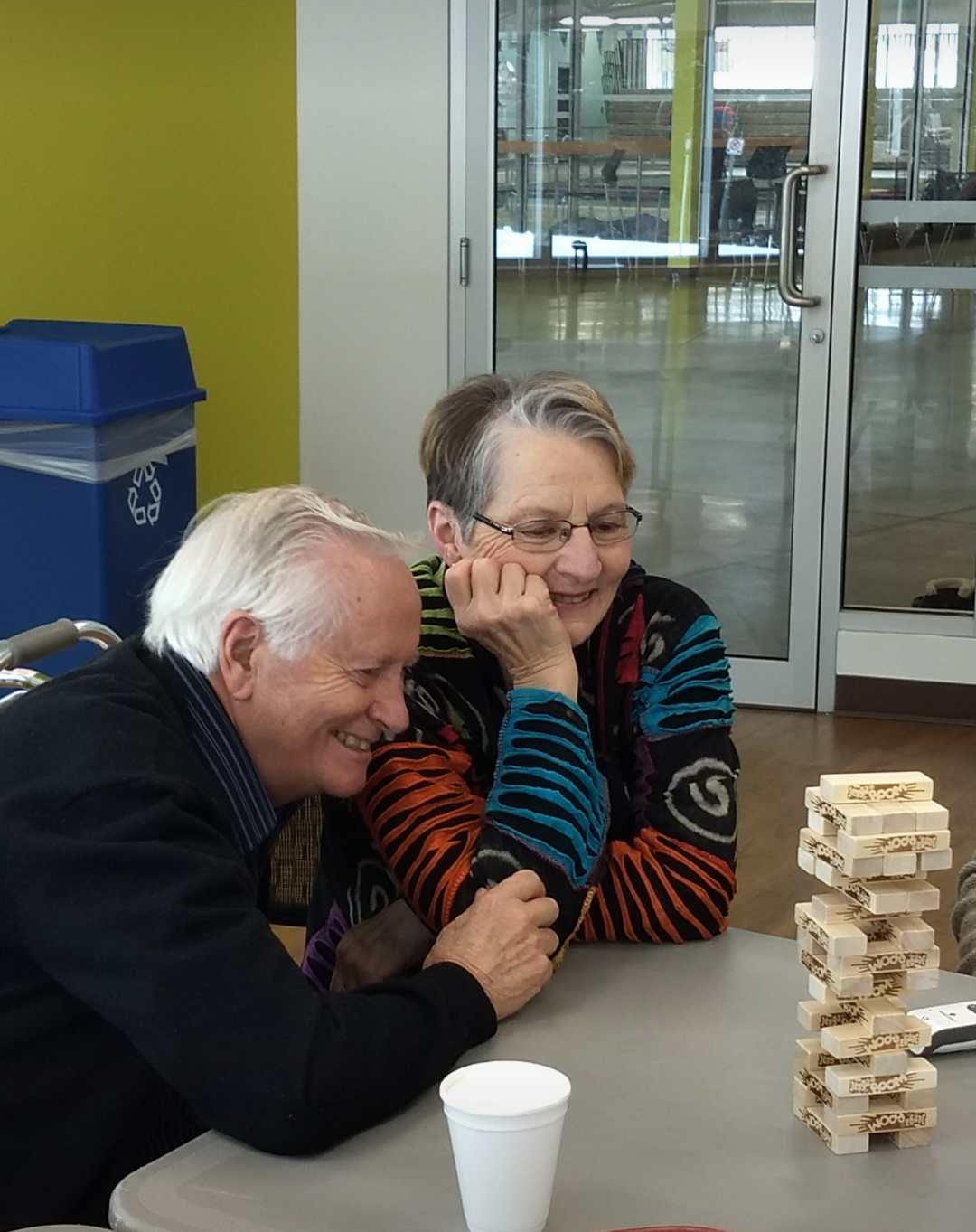 Our Minds in Motion® Partners
Thank you to all of our participants, sponsors and supporters!
The Alzheimer Society recognizes and thanks the founding partners of Minds in Motion®, the Ontario Trillium Foundation, the Ontario Brain Institute and the Government of Ontario.