Being a Friend to Someone with Dementia
Peterborough, Kawartha Lakes, Northumberland, and Haliburton
read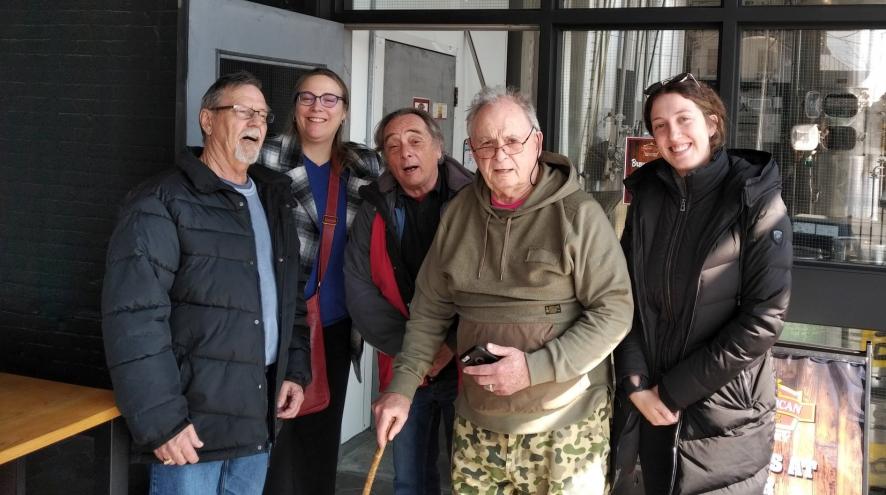 Five Ways to be a Good Friend to Someone with Dementia 
When a friend is diagnosed with dementia it can be difficult to know how to support them. Here are some tips for those new to the disease: 
1. Reach out. People living with dementia and their care givers often lose their social circle after a diagnosis, and isolation can worsen dementia symptoms, so just reaching out can make a big difference. 
2. Educate yourself online. No need to become an expert. Take 30 minutes to learn the basics about what the disease is doing to your friend. Find all the information you need here. 
3. Listen. Dementia is a terminal disease, so your friend and those close to them will be experiencing grief. Check in on how they're feeling and do what you can to allow space for grief. 
4. Be patient. Dementia causes people to forget words, lose memories, and stumble when they talk. Slow down and give them space. Connect, don't correct. 
5. Don't overthink it. You can't make a mistake. Your friend and their care partners live with awkward dementia moments every day. If something uncomfortable happens, laugh it off and move on. 
If you'd like to learn more about how you can involved with your local Alzheimer Society, click here. To become a monthly donor supporting important counselling, recreational, and support group programs visit donatealz.ca.