Alzheimer's Awareness Month 2021
January is Alzheimer's Awareness Month in Canada. Learn what that means and how you can get involved.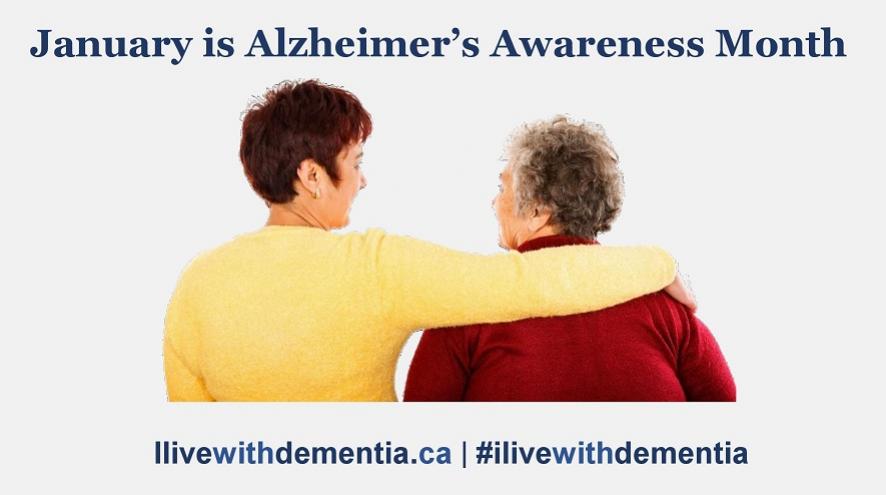 What is Alzheimer's Awareness Month?
Each January, the Alzheimer Society supports and leads Canada's Alzheimer's Awareness Month.
During this month, we at the Society encourage organizations across Canada, and individuals like you, to learn more about dementia and its stark impact on Canadians.
In particular, we invite everyone to listen to the voices of Canadians unable to avoid the immediate realities of Alzheimer's disease and other dementias – from people living with dementia, to their families, to their caregivers, to their healthcare providers and more.
We also ask you to go one step further, and share what you've learned with people you know, such as your friends, family members and co-workers.
And while Alzheimer's Awareness Month may stop at the end of January, the experiences of people who live with dementia do not. As such, we ask you to take what you've learned during the month and continue to share it throughout the year.
By understanding what people living with dementia experience in their day-to-day-lives – their struggles, their successes and their hopes – together we can raise awareness of dementia throughout Canada.
Awareness is the first step to fighting stigma, reinforcing human rights and pushing for policy change, as well as other actions that can lift up Canadians living with dementia.
Learn more about stigma against dementia
Misconceptions are often at the root of stigma. There are ways you can actively reduce and eliminate stigma against people living with dementia.
Here are ten ways to get you started.
Read the stories of people with lived experience
The best way to understand the impact of stigma is to hear it directly from people living with dementia.
Meet some of the Canadians who have generously shared their stories.