Donate
Help us provide Help for Today. Hope for Tomorrow...® On this page, learn more about your donation options benefitting people living with dementia, their families and caregivers.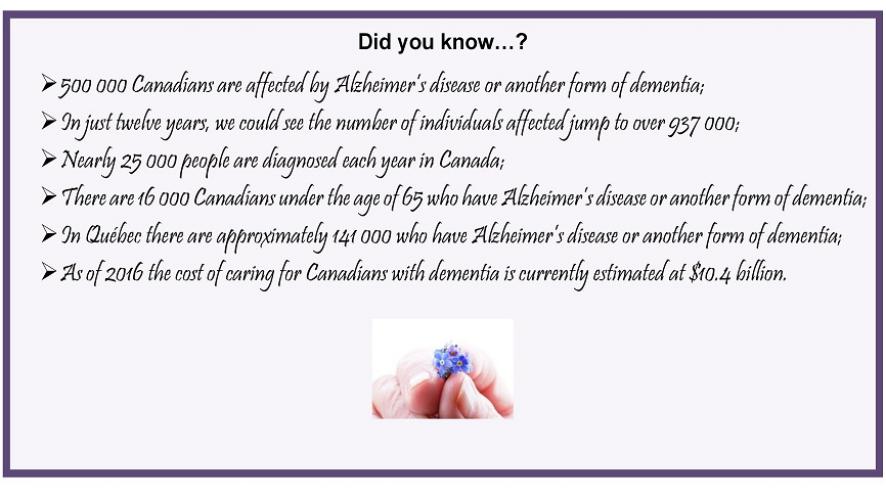 To make a donation, receive help or for further information:
Donate by telephone
You can also make a donation in memory or in celebration of a loved one. Please mention this intention when donating by phone.
Monday-Friday from 9:00am - 4:30pm
Call: 450-373-0303
Toll-free: 1-877-773-0303
Please have your credit card ready. We accept VISA and Mastercard.
Receipts
Official income tax receipts are automatically issued for all donations of $10 or more.