The Art Program
read
The Art Program is designed for individuals living with dementia to spend a few hours exploring story-telling and observing the details of life in a variety of ways. **Please note that the Art Program is currently on hold until further notice**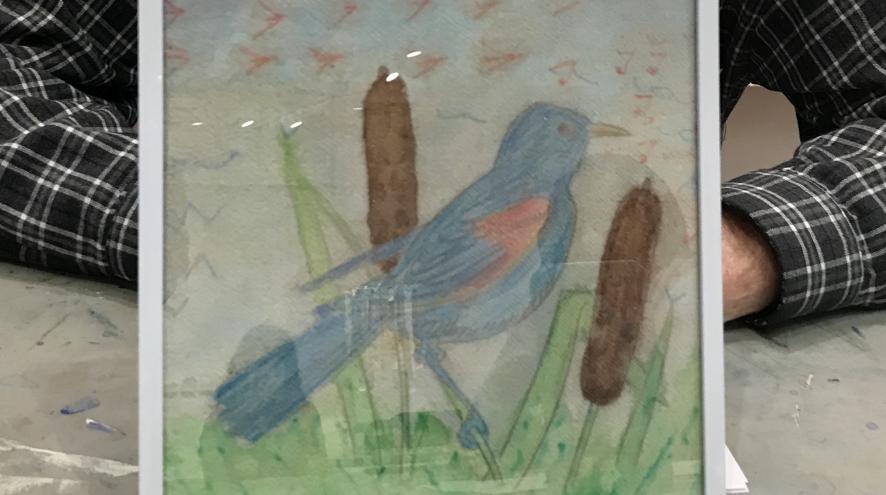 About the Art Program
**The Art Program is currently on hold until further notice**(re)Creating the self is a program designed for individuals living with dementia to spend a few hours exploring story-telling and observing the details of life in a variety of ways: through watercolour paints, collage, quiet reflection, sharing and writing. The Art Program offers participants who are living with dementia and their care partners to engage in wellness activities that provides the opportunity for social engagement, improve quality of life, and increase informal supports through connection with other participants. The art created during these sessions will be shown at a variety of locations throughout the city of Thunder Bay.
The Art Program is currently being held virtually via Zoom. Participants will receive an Art Program kit before each session, that includes all materials. 
Our participants
The program had shown great success with its members:
"It let's your imagination come out".
"It's nice to be with others who are adjusting to a new way of life".
"We're all in the same boat and I like that."
The benefits
Stimulating the senses.
Can trigger dormant memories and encourages conversation.
Can be used as a form of expression.
Can be used as a way to explore a new vocabulary.