Fundraise and participate
read
Being a fundraiser takes a little creativity, some planning, and the desire to make a difference in the lives of people affected by dementia.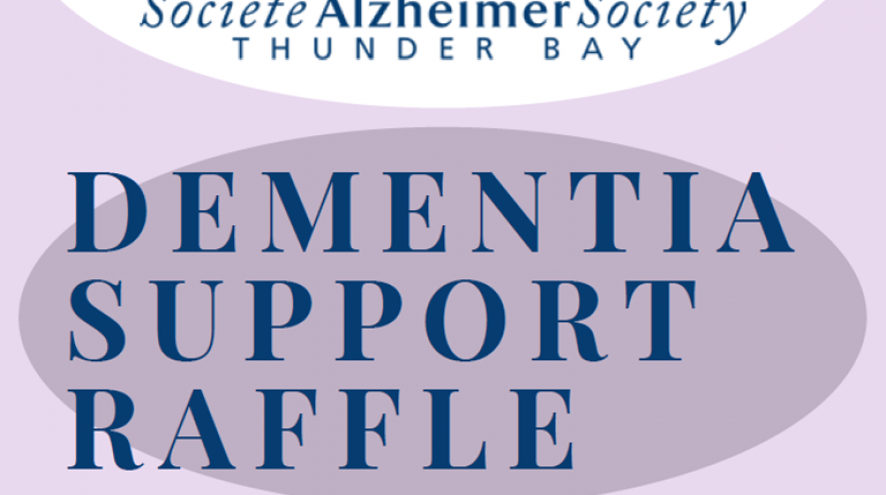 Dementia Support Raffle
December 1st 2020 - March 20th 2021
WIN $8,000 CASH!!!
Tickets $10.00 each, and can be purchased by calling 345-9556. 
To be drawn March 30th, 2021 at 4:00PM at the Alzheimer Society of Thunder Bay, 310-180 Park Avenue. Lottery license #M835564. All proceeds are in support of the Alzheimer Society of Thunder Bay. Prize structure is based on the number of tickets sold. Tickets cannot be bought by, for, or on behalf of persons under 18 years of age. Prizes accepted as awarded. 4,000 tickets printed. Employees and Board Members of the Alzheimer Society of Thunder Bay are ineligible for raffle.
_______________________________________________________________________
Get involved
To learn more about our events or how to host your own, please contact us by phone at 807-345-9556 (toll-free: 1-888-887-5140) or by email at [email protected].
_________________________________________________
Be a Fundraiser!
There are several ways to get involved and make an impact in your community:
Attend/participate in one our events (Rendezvous, Walk for Alzheimer's, Coffee Break)
Donate to ASTB in lieu of wedding favours
start your own fundraiser through Anything for Alzheimer's!
Whether it's a birthday party, a cycling trip, a garage sale or marathon, you can raise funds your way to support your local Alzheimer Society. Register your event and find ideas, tips and helpful suggestions to make it fun and rewarding for you and your friends. Either way you choose to get your event started, we are here to help you with:
Fundraising tips and ideas
Tools for hosting your own event
Inspiring and successful fundraising stories