Fundraise and participate
read
Here are some ways that you can help us generate even more funds for our mission.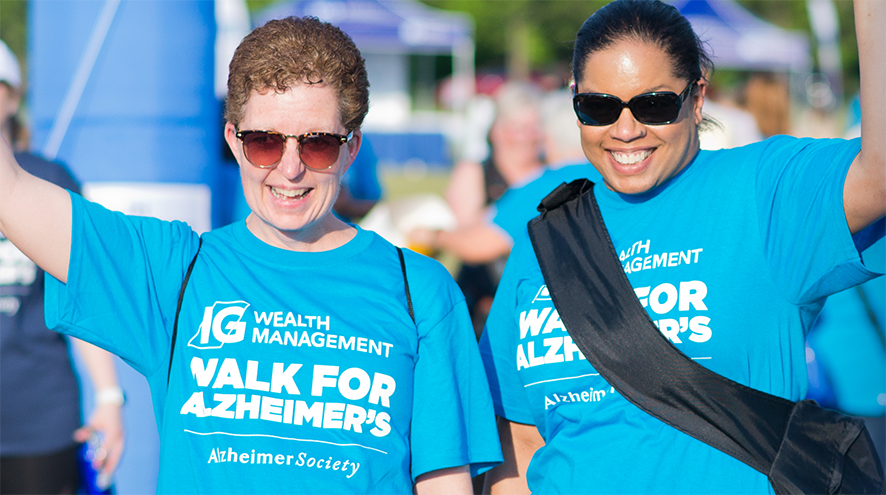 Join one of our events!
Follow us on Facebook to stay up to date on all of our ongoing fundraising events! We have lottery raffles, online auctions and more!
Be a fundraiser
The Alzheimer Society relies on people like you to help us support people living with dementia and generate new knowledge about this devastating disease. Fundraise for the Alzheimer Society on your time on your terms! 
Join the Walk for Alzheimer's
The IG Wealth Management Walk for Alzheimer's is Canada's biggest fundraiser for Alzheimer's disease and other dementias.

Monies raised support programs and services in your community that improve the quality of life for people living with dementia and their families, and support other activities like education and public awareness.

Walks take place every year in 150 communities across Canada. In 2014, 24,000 walkers participated, raising $4.5 million. Find a Walk in a community near you.
Start your own fundraiser
Whether it's a birthday party, a cycling trip, a garage sale or marathon, you can raise funds your way to support your local Alzheimer Society. Register your event and find ideas, tips and helpful suggestions to make it fun and rewarding for you and your friends.