Support Groups
read
Supporting a family member or friend diagnosed with dementia can be a new experience. Join a free dementia support group to learn from your peers and share insights.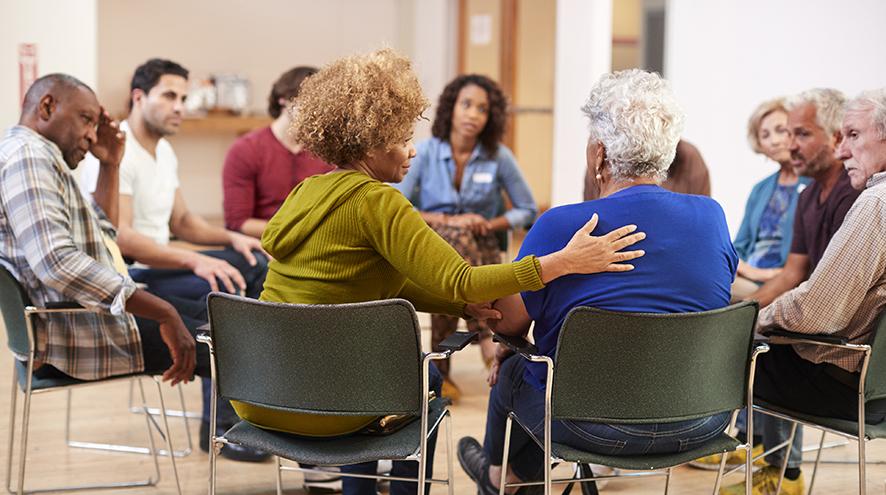 Confidential peer support groups connect people who are supporting persons living with dementia. In this safe environment, you can pose questions, share your insights and lessons learned.  You are not alone.
Joining a support group can help you:
Talk to others who are going through similar experiences
Increase your understanding of dementia
Develop and broaden your set of coping strategies
Our Support groups operate on a monthly drop-in basis throughout Simcoe County and are facilitated by a Family Support Coordinator and a trained volunteer.
*Currently due to COVID-19 all of our Support Groups are running online during the following days of the month/times:
-1st Tuesday of each month @ 7:00 p.m.
- 2nd Wednesday of each month @ 10:00 a.m.
- 3rd Tuesday of each month @ 11:00 a.m.
- 3rd Thursday of each month @ 7:00 p.m.
-4th Wednesday of each month @ 1:00 p.m.
  Please contact our office for more information and to receive the Zoom link.