Share your experiences
The Alzheimer Society works with people across the country to raise awareness of dementia and fight stigma. By sharing your voice, you can make that message stronger. We want to hear from you.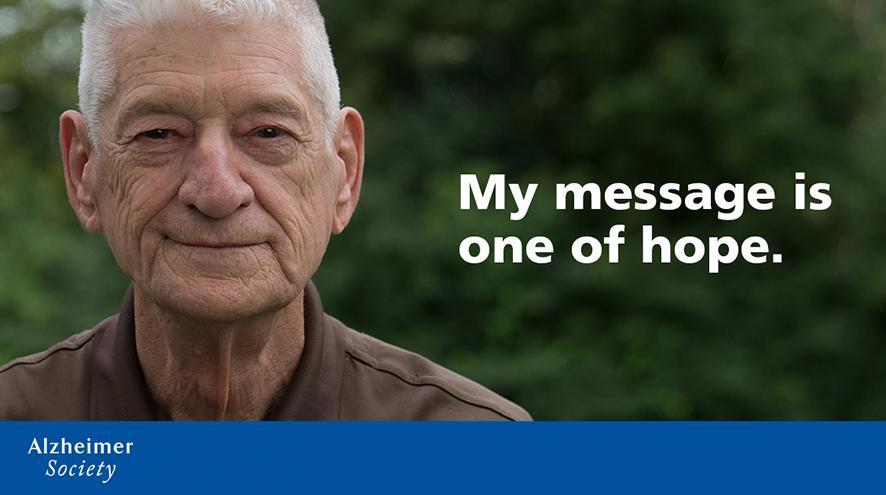 Why share your experiences?
Each person's experiences with dementia, including your own, are unique. What ties you to dementia can come in different forms – you could be a person living with dementia, a family caregiver, a healthcare provider or a researcher, to name a few examples.
Sharing your personal experiences is vital to increasing awareness of dementia across Canada. There are many ways that your voice can help others living with the disease:
Your voice helps us fight stigma.
Your voice informs where we should focus our research priorities.
Your voice gives credible support to policy changes that can improve the quality of life and care for you and other people who experience – and will experience – the realities of dementia.
Ways to share your experiences
There are many ways for you to share your experiences. For example, our ambassadors have spoken at healthcare forums, participated in working groups or became the faces of campaigns to increase awareness of dementia among the Canadian public.
Even sharing your voice on social media can help people understand the day-to-day impact of living with dementia.
Meet some of our voices who've shared their experiences living with dementia.
What we're looking for in our national ambassadors
If you would like to get involved on the national level, here's what we are looking for in our national ambassadors:
People living with dementia, usually in the early stages,
Diversity in ages, genders, ethnicities and backgrounds,
People from all across Canada, from every province and territory;
Experience with public speaking or talking with media (if you haven't done it before, don't worry – we can help you gain that experience).
Comfortable being on camera, whether taped or live,
At ease with having your name in print (if not, a reporter will usually respect anonymity or use an alias),
Do not mind having your photo taken and published in print and online (we will provide a consent form for you to sign),
Understand deadlines and are accessible on short notice.
Interested? Please write to us at [email protected].