Activity Kits
read
During this time of limited in-person services we are providing clients with free activity kits to help stay cognitively engaged.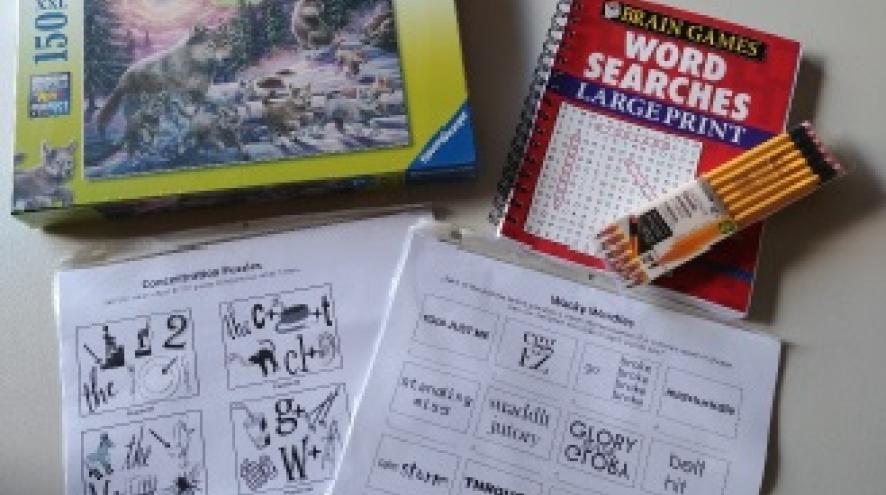 The Alzheimer Society of Simcoe County is pleased to offer our clients a free activity kit to help you through this time of physical distancing. Activity kits are available for a range of abilities and interests.  Sample kits include:
Early/Mid Stage Puzzle Lover Kit
Early/Mid Stage Games Kit
Early/Mid Stage Crafter Kit
Early/Mid Stage Conversationalist Kit
Early/Mid Stage Artist Kit
Mid/Late Stage Reminiscing Kit
Mid/Late Stage For the Gals Kit
Delivery  or pick up of kits can be arranged.  Kits are being delivered by our wonderful volunteers and unfortunately will not be delivered outside of Simcoe County.
Contact us to find out more about what is available and order your kit today!
Contact:  Taryl Bougie, Education Coordinator & Social Recreation Facilitator
PH: (705) 722-1066 ext. 226
Email: [email protected]