Anything for Alzheimer's & Coffee Break
Typically, each fall ASSC promotes the fundraiser Coffee Break. This year, we are doing things a little bit differently! Given the continuing changing abilities of getting together, we are encouraging you to do ANYTHING FOR ALZHEIMER'S!!!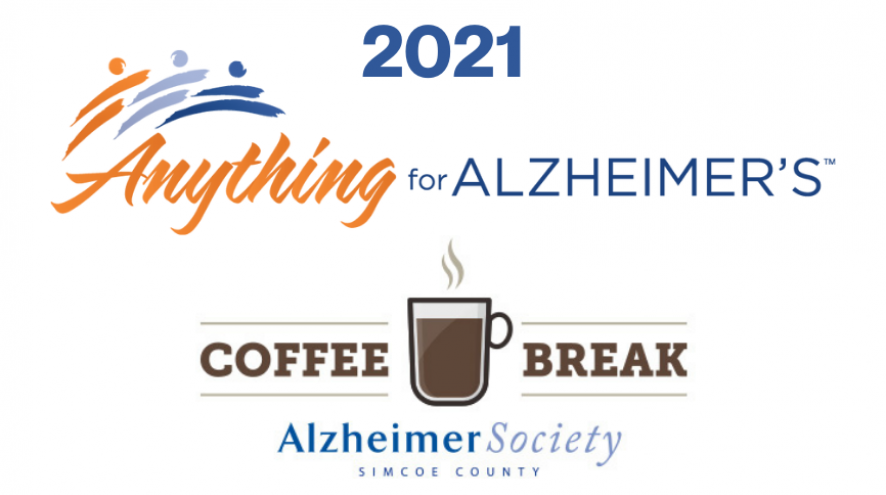 Hold a Coffee Break if you wish, plan an in person or virtual paint night, cooking night (video tutorials provided!) or anything else you can think of.  Use your own creative ideas, passions and talent to hold an event in support of people living with dementia!
We've made it as simple as possible.  
1. Register online HERE by clicking the "SOCIAL WITH A PURPOSE" icon to receive a customized web page and a unique donation link – make sure to reference Alzheimer Society of Simcoe County as the society to benefit your fundraiser.
2. Choose your date and virtual hosting platform, then invite family, friends and colleagues to join in virtually. Of course you can host in person too if safety protocol allows.
3. Email the unique donation link to your participants, and share/promote via email, telephone and social media
4. Relax, have fun and enjoy your virtual social time with family, friends and colleagues!
By registering your event through our Anything for Alzheimer's website, we will help make it easy for you to fundraise, and for your donors to give! You will have a webpage you can personally customize with a unique link to share and promote your event. Your donors can complete their donations online and will receive a tax receipt automatically
By fundraising through Anything for Alzheimer's, you'll become part of an invaluable collective of individuals, corporate and community groups who are dedicated to making a difference for caregivers and people living with Alzheimer's or another dementia.  If you have any questions, please email Katherine at [email protected]
If you would prefer not to register your event online, that's OK too!  Hold whatever actiivy or event you wish, and then contact us directly to arrange the donation of the funds.