IG Wealth Management Walk for Alzheimer's
read
When you participate in the IG Wealth Management Walk for Alzheimer's, you join thousands of Canadians who want to see a world without Alzheimer's disease and other dementias.
Thank you
Thank you for supporting people in Simcoe County living with dementia. Without your support none of this would be possible.
Together we raised over $50,000 in 2020, which is a fantastic result that provides much needed funds for our local programs and services in Simcoe County.
Thanks to all past and current participants, donors, sponsors and volunteers. We hope to see you again next year.
Why join the Walk?
Make memories matter! When you walk, you're sending a message of hope to Canadians living with dementia, and thousands more who care for them. When you fundraise, you're promising them that help will always be available.
By 2031, close to a million Canadians will be diagnosed with dementia, an increase of 66%. This is the health crisis of our time.
Join our Walk today! It's fun, keeps you fit and raises much-needed funds and awareness
Our 2020 sponsors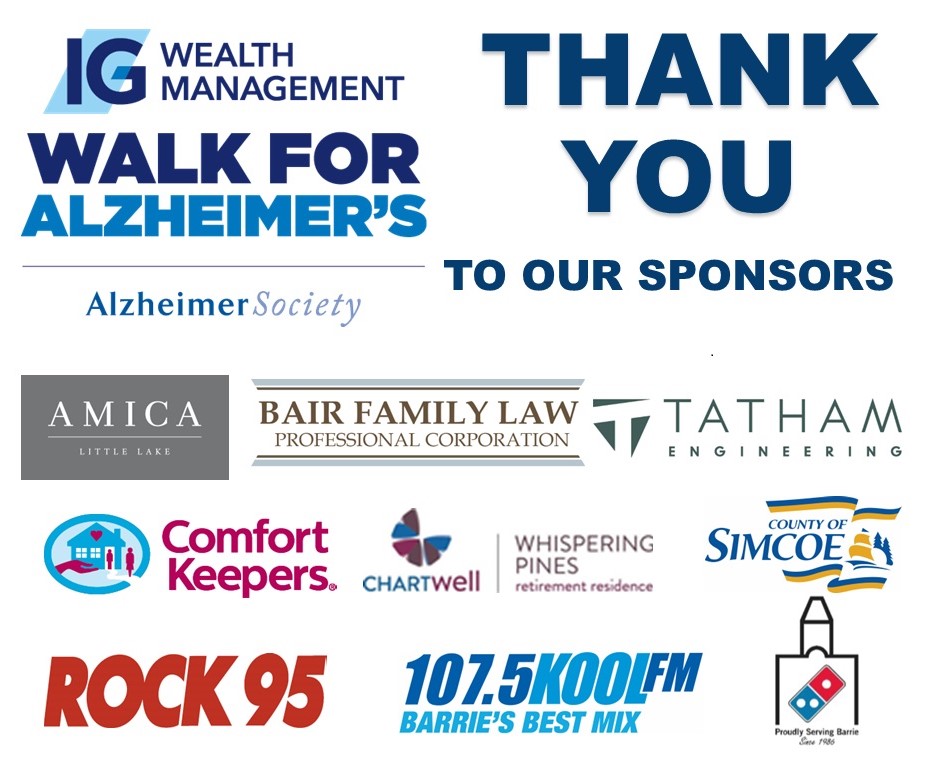 To find out more about the IG Wealth Management Walk for Alzheimer's and to register for a Walk near you, visit www.walkforalzheimers.ca today!