Our history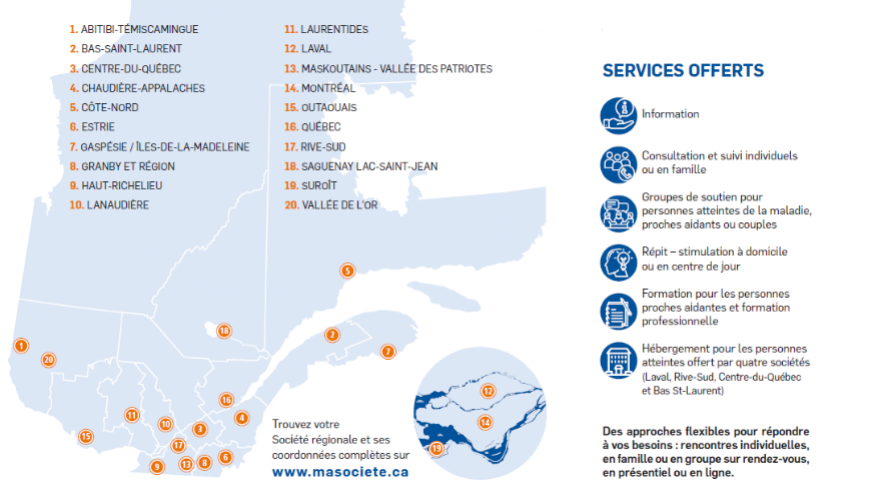 The Federation of Quebec Alzheimer Societies (FQAS) was founded in April 1986, thanks to the will of the first five regional Alzheimer Societies. The purpose was to unite their strength and to speak as a single voice provincially.
Today, the Federation represents 20 Alzheimer Societies located all over the province of Quebec.
Our numbers*
4,103 people with Alzheimer's disease served
139,919 hours of respite care provided,
13,666 caregivers and
3,233 self-referrals per year throughout our network of regional societies.
More than 10 annual conferences on awareness and research hosted by the Federation.
$499,948 awarded to winners of the Alzheimer Society Research Program.
A total of $2,428,831 was awarded in Canada.
*Source: Impact report of the Federation of Quebec Alzheimer Societies of 2020-2021