Board of Directors
read
The Alzheimer Society Lanark Leeds Grenville Board of Directors works with and supports staff to ensure program needs are met through decision-making and advocacy for the benefit of those living with Alzheimer's and other dementias in our region.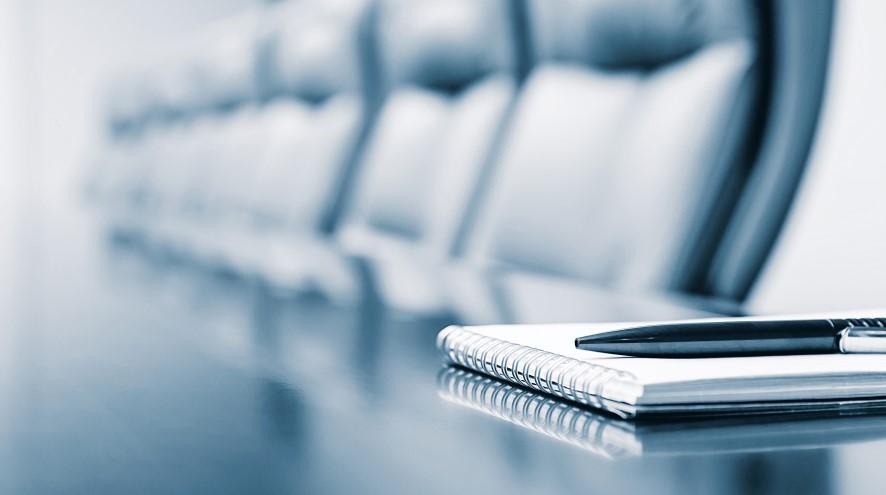 Meet our Board of Directors
Peter Cuthbert,  Chair
Anita Fitches, Past Chair
Matthew Armstrong, Vice Chair
Robin Hawe, Treasurer
Susan Storie, Secretary
Linda Chaplin, Director
Peter Petsanis, Director
Vicki Willis, Director
Debbie Erfle-Storie, Director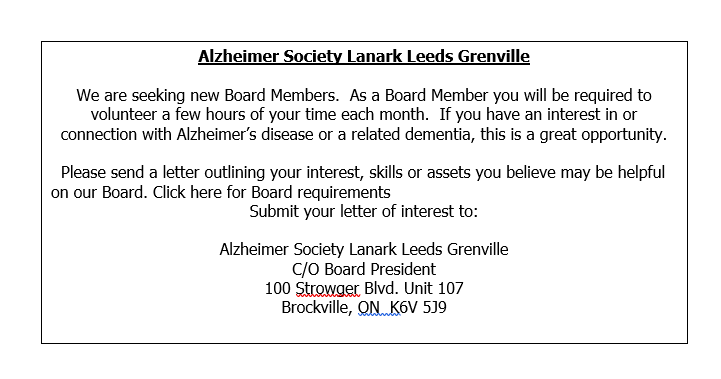 Are you interested in becoming a board member for the Alzheimer Society Lanark Leeds Grenville? Please read our selection criteria guidelines.
Board of Directors Minutes