Fundraise and participate
Support the Alzheimer Society Lanark Leeds Grenville by fundraising through our events.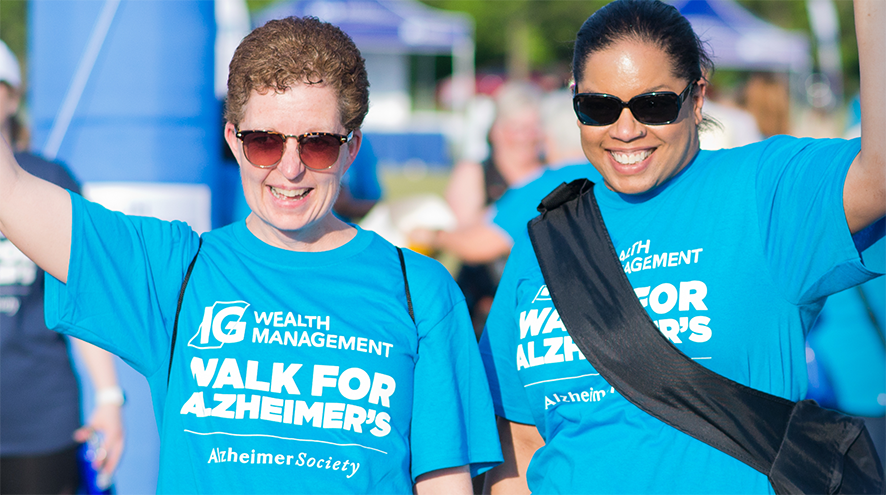 Social With a Purpose
Be a fundraiser
Want to run your own fundraising event? There are many ways to do this, including taking part in Social with a Purpose, the IG Wealth Management Walk for Alzheimer's, or creating your own event!
We need your support! Whether it be attendance at our fundraising events, donations, volunteer efforts or promotion of fundraisers, we appreciate and recognize all those who help our organization.
The money raised by our fundraising events stays within our local chapters. It allows us to provide increased awareness, information, education, and support to individuals affected by Alzheimer's disease and other dementias.
The Alzheimer Society Lanark Leeds Grenville offers unique and exciting fundraising events throughout the year. Select a link below to learn more information about an upcoming event:
Start your own fundraiser
Whether it's a birthday party, a cycling trip, a garage sale or marathon, you can raise funds your way to support your local Alzheimer Society. Register your event and find ideas, tips and helpful suggestions to make it fun and rewarding for you and your friends.