Activities and event calendar
read
Learn about some of our featured programs, activities and fundraisers, and know when they are happening.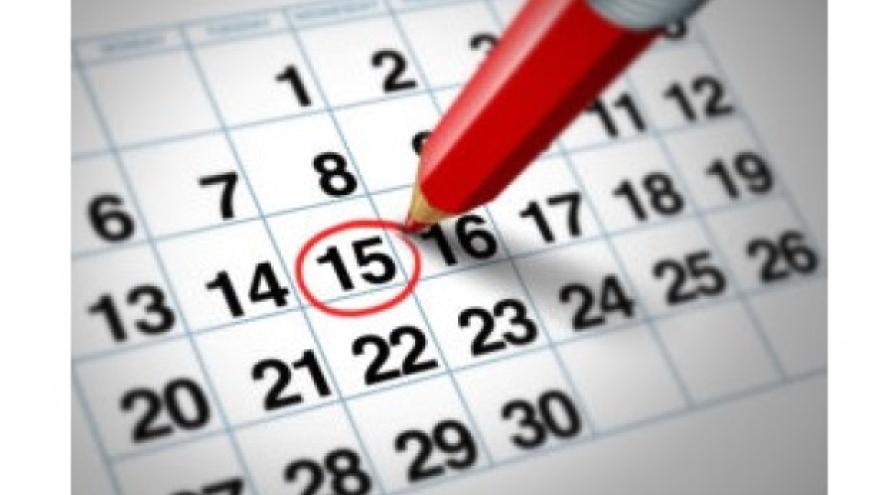 Social with a Purpose
Social with a Purpose. A re-branding of our traditional fall fundraiser, Coffee Break®. Social with a Purpose is a do-it-yourself fundraiser that promotes the importance of socializing, staying in touch, and building strong, positive relationships with your friends, family, and community.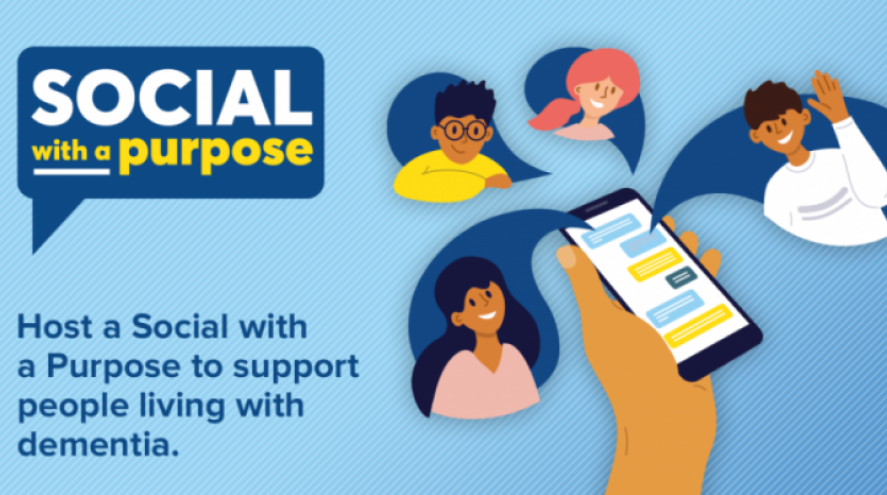 Looking for a simple way to donate? Try our  "15" Monthly Donation Campaign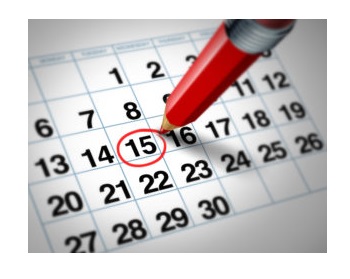 As of 2016, there are an estimated 564,000 Canadians living with dementia - plus about 25,000 new cases diagnosed every year. By 2031, that number is expected to rise to 937,000, an increase of 66 per cent.

The Alzheimer Society Lanark Leeds Grenville has a monthly giving program called our 15 Campaign. The concept of this campaign is that you commit to $15.00 on the 15th of each month for a minimum of one year.
To enroll in the 15 Campaign for 2020, contact Bobbi-Jo at [email protected] or click here to complete the Pre-Authorized Debit (PAD) form.
Event calendar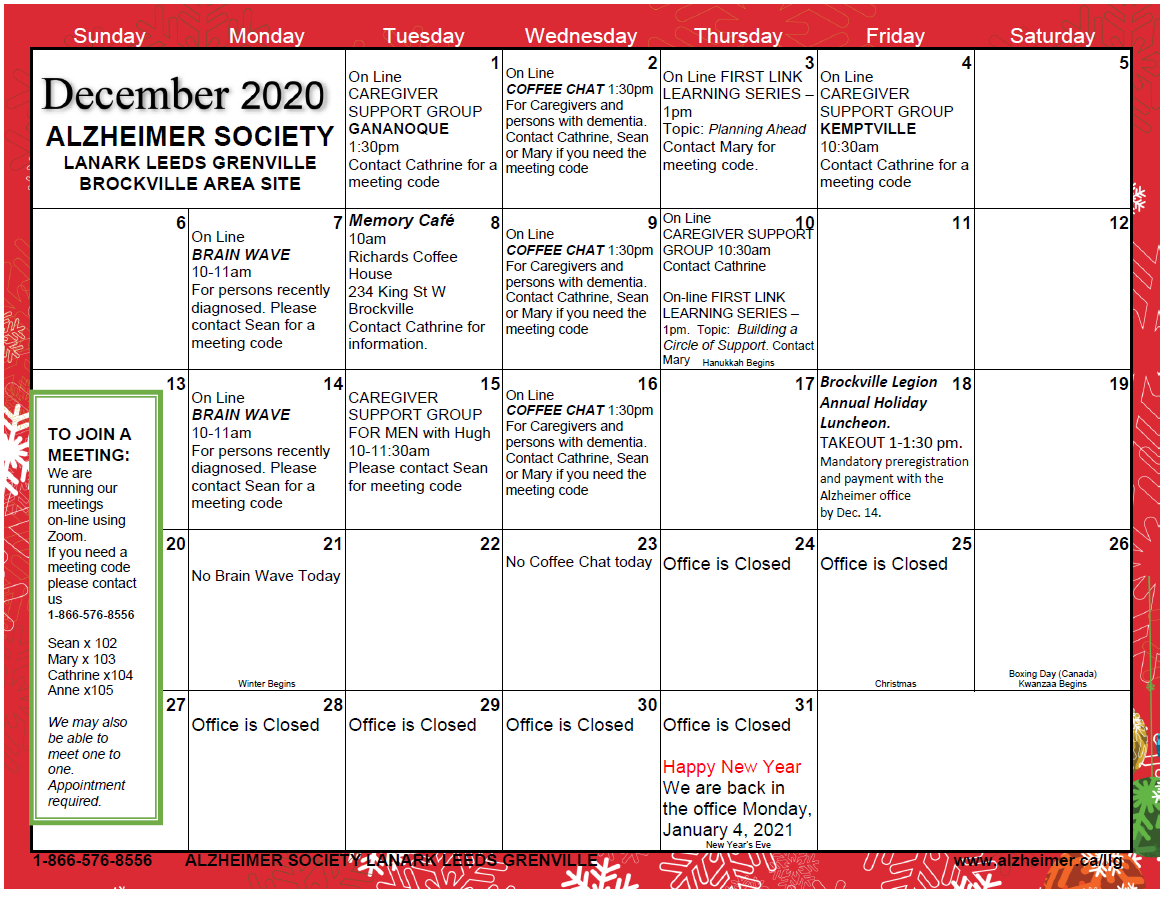 Activities to help make staying at home easier
More activities