About us
We work to help people living with Alzheimer's disease and other dementias in Lanark Leeds Grenville.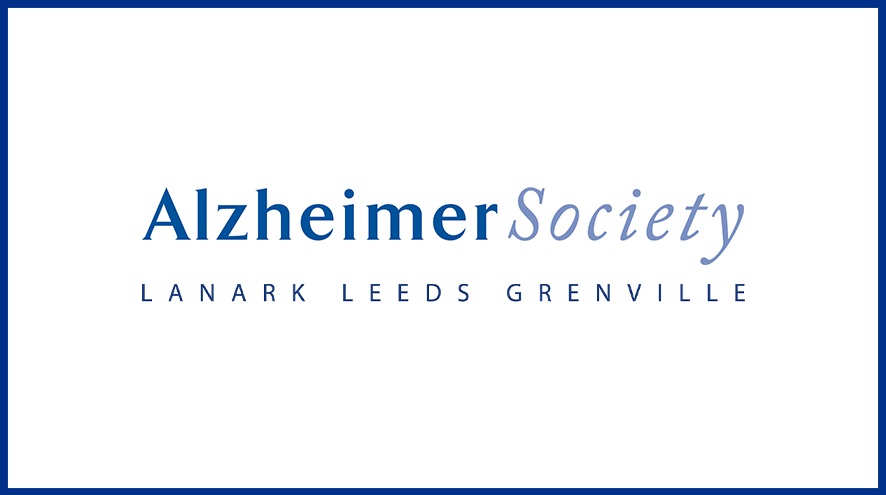 If you, a family member or someone you know has been diagnosed with Alzheimer's disease or another dementia, we can help.
The Alzheimer Society Lanark Leeds Grenville is a non-profit, registered charity that offers support, education, and advocacy for families of people with Alzheimer's disease and other dementias.
Our mission
The Alzheimer Society Lanark Leeds Grenville works to alleviate the personal and social consequences of Alzheimer's disease and related dementia, and promote the search for the cause and cure.
Our vision
A world without Alzheimer's disease.
Our values
Collaboration
Accountability
Respect
Excellence
We are one of five Societies in Ontario part of the South East Local Health Integration Network (LHIN). This network, established by the Ontario government, helps fund and promote integration among our health care resources at both the local and regional level.
All Societies depend on donations and volunteer support too. Money raised by each Society stays within their region, with the exception funds shared for research.
You can help the Alzheimer Society ease the burden of Alzheimer's disease by:
Becoming a member,
Volunteering your time or
Making a donation.
To learn more about our programs, services and events, we encourage you to explore our website or contact our office.