Forum on site in your region
Participate to the National Forum on site in your region.

In your region, come and experience the Forum in person (available in 8 cities). If you do not live in these regions, you can register for the virtual Forum.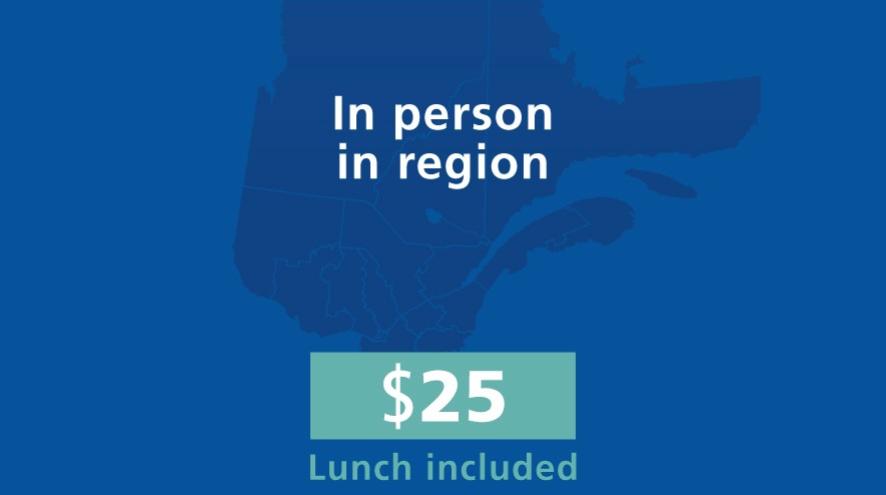 The Forum is available on site in 8 cities (IN FRENCH ONLY): Gatineau, Lévis, Matane, Rouyn-Noranda, Sept-Îles, Sherbrooke, Victoriaville, Ville-Marie
if you live in one of these regions and would like to learn more about the Forum on site in your region, click on the button below to go to the page.
Granby: Charter bus to attend the Forum in Montreal
Organized by: Alzheimer Society Granby
The Alzheimer Society of Granby is giving you the opportunity to travel to and from the Forum in Montreal by deluxe charter bus, with dinner at the Universel breakfast and grill restaurant on Peel Street (including main meal, dessert, tea/coffee) included on the way back.
Departure from the Bromont Autopark (exit 74 from Highway 10) at 7:30 a.m.
*Possibility of stopping at the Ange-Gardien Autopark
Return from Montreal at 7pm
Rate : 112$/person
To register for Granby click here
To view the detailed program for the Montreal forum: visit this page 
For questions regarding this transportation option from Granby, please contact : 
Jimmy Cliche : [email protected] Tel: 450 777-3363